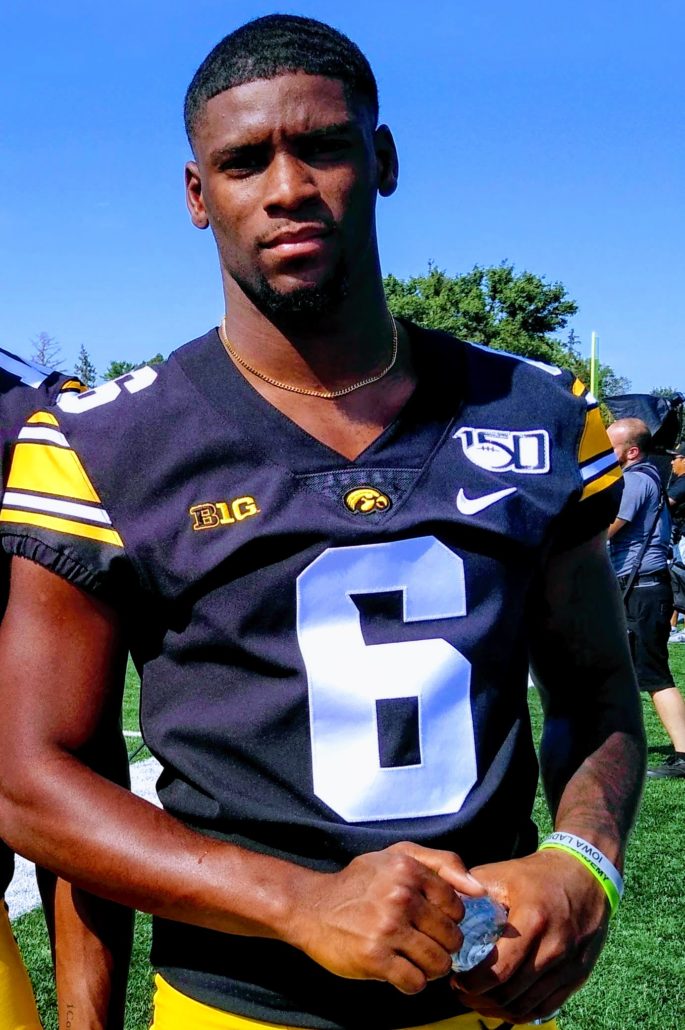 IOWA CITY, Ia. — Iowa has lost its' first two games of the season for the first time since 2000 and the program was dealt another blow when Ihmir Smith-Marsette got arrested for OWI over the weekend.
Coach Kirk Ferentz suspended the All-Big Ten receiver following his arrest Sunday. He'll miss the Michigan State game and it's the latest drama with the Hawkeyes. Not to mention Iowa had a turbulent off season. Ferentz addressed reporters about the ordeal and the state of the program.
There's no denying the Hawkeyes backs are against the wall, plus the transfers and distractions aren't helping the team's morale.
"It's very disappointing and Ihmir is very remorseful," Ferentz said. "I don't think he fully realizes just the potential danger of the situation first and foremost, not only to himself, but to other people, and it's a regrettable decision that he made, so he'll deal with it."
It's a head-scratcher that one of the Hawkeyes' leaders was caught out of pocket. Seniors are supposed to lead by example and it's not far fetched if the players are acting out in frustration. There's no denying quarterback Spencer Petras is having growing pains. Petras needs players like Smith-Marsette to stretch the field and keep opposing defenses from keying in on him.
Still, Ferentz isn't judging his receiver and understands young people make mistakes. Smith-Marsette is still allowed to practice with the scout team.
"I've known Ihmir for four-plus years now, he's a tremendous person and a great team member," he said. "For me personally, this is very uncharacteristic of him and surprising."
Smith-Marsette had a game-high, seven catches for 84 yards against Northwestern. However, the Hawkeyes been outscored 17-3 in the second half over the past two games and was held scoreless in the fourth quarter against the Wildcats.