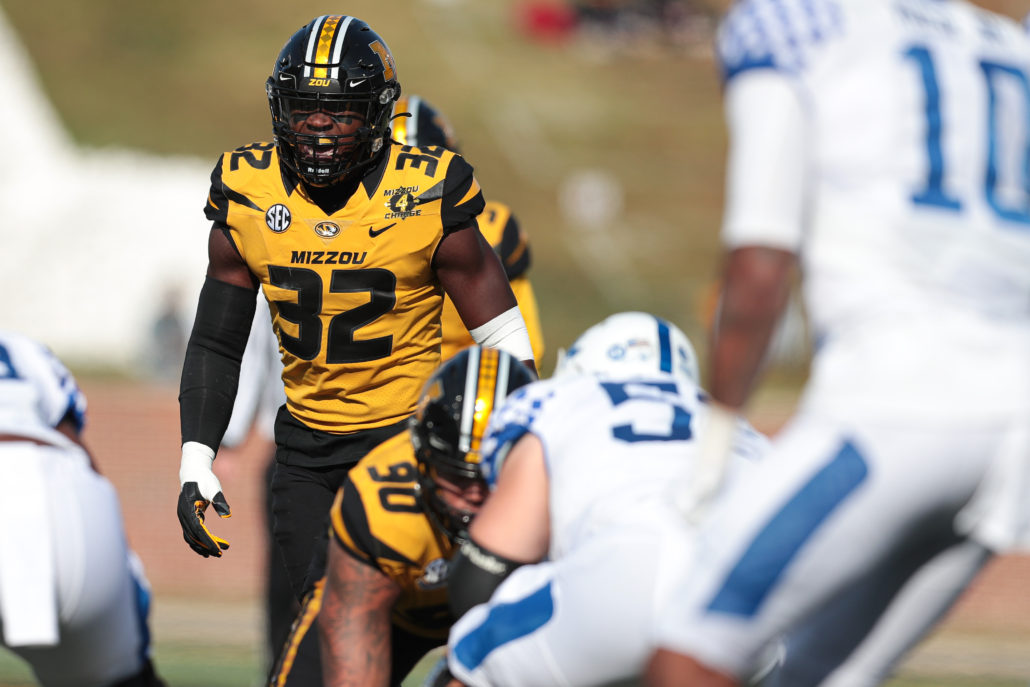 GAINESVILLE, Fla. — The senior linebacker is the heart and soul of Missouri's defense and an enforcer along the front seven.
After Florida steamrolled Missouri 41-17 Saturday, Nick Bolton took the loss as a reminder that his best isn't good enough. He thought the Tigers had a great game plan defensively, but the players couldn't execute consistently. The Gators are one of the top scoring offenses in the SEC, so it wasn't a surprise that a top-10 team would put up points.
"Got to tackle , got to wrap up better, got to gang tackle, a lot of different things," Bolton said. "A lot of times we weren't leading our feet, got to run through tackles, they got good athletes out in space, so we got to do our best at bringing the ball carrier down when we have the opportunity'
Eliah Drinkwitz watched his team get into a brawl with the Gators at halftime, in which three Tigers were ejected. It was an uncharacteristic move by Missouri. Not to mention a late hit on Florida star tight end Kyle Pitts likely ignited the battle. Bolton himself wasn't out on the field when it all occurred. Drinkwitz emphasized afterwards how he tried his best from keeping the altercation from getting out of hand.
"We just lost our composure, tried to get everybody settled down and obviously we didn't do that," Drinkwitz said. "We got to do a better job of getting our team under control and adjusting for halftime."
Drinkwitz thought his defense played with passion and intensity, but once the smoke cleared, the Tigers allowed 514 total yards, including 345 through the air. Bolton is one of the best cover linebackers in the SEC. However, the Texas native had his hands full trying to contain Pitts and the Gators' explosive plays.
"He (Pitts) got a good catch on the sideline, but other than that I feel like we did a pretty good job of holding him compared to other teams that have played against him," Bolton said. "So we just got to get back to the drawing board and get a little bit better."
The six-foot, 232-pounder is on pace to lead the team in tackles for a second-straight season, with 53 stops through five games. Bolton feels like the bye week is coming at the perfect time for the team. The Tigers need to regroup and rest their bodies.
His leadership will be needed during the time off, film study is a must and the Tigers' defense needs to focus on their tackling angles. It's going to take a better effort at home in two weeks if Missouri wants to hang with a top-five Georgia team. Bolton is confident the Tigers will rebound after the humbling loss and use it as motivation to strive for better.