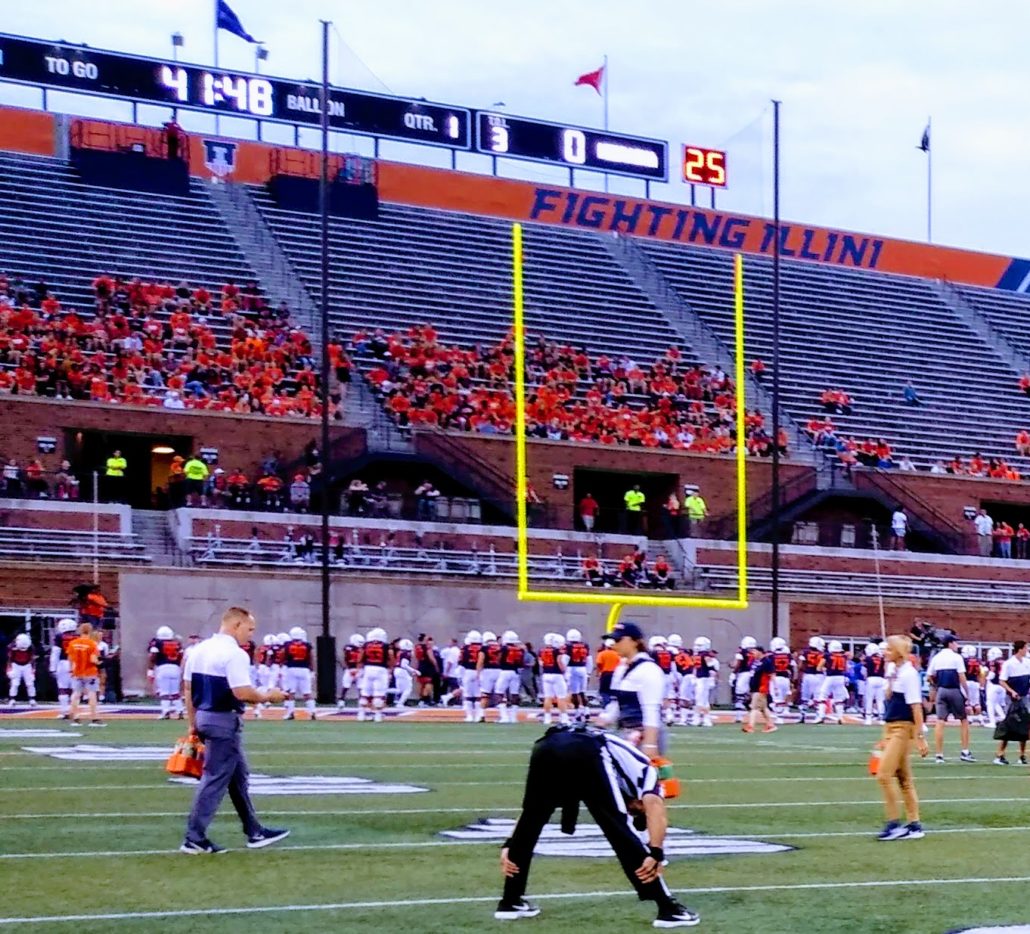 CHAMPAIGN, Ill. — The Big Ten season will kickoff under the Friday night lights with Illinois and Wisconsin, but Lovie Smith's team isn't receiving any respect.
The Fighting Illini are coming off their first bowl appearance since 2014 and find themselves nearly three touchdown underdogs to a team they beat last season. However, it's nothing new to Smith and he embraces being at the bottom because it makes the rise to the top that much sweeter.
Despite no one expecting Illinois to make some noise this fall, the 62-year old coach is excited that his team will be a part of the Big Ten's first game of the 2020 season.
"Until we become this consistent winner, this is the position we'll be in quite a few times," Smith said. "It's not all bad to be the underdog, when people don't have a lot of confidence and what they think you could be."
Illinois will have five captains this season, including senior quarterback Brandon Peters, who's coming off a 21-touchdown performance in 2019. Smith knows on the offensive side everything goes through Peters and senior center Doug Kramer. The Fighting Illini's defense made strides last season, going from 124th nationally in points allowed to 54th and returns several starters.
Which is why Smith believes his team has the talent, experience and leadership to be in every game.
"We made progress last year, we're a six-win team and I think we're a stronger football team right now," he said. "We lost a few guys, but for the most part our best players are back and we've added quite a few players."
Smith isn't worried about his team's safety because they've been getting tested everyday and expects a clean playing field. He also been staying safe himself outside of the athletic facilities, by wearing a mask, washing his hands and practicing social distancing.
Because of pandemic complications several teams from the other three Power Five conferences started out the season sluggish. Still, Smith anticipates smooth sailing for Illinois and the rest of the Big Ten.
"I do not expect to see a bad brand of football," Smith said. "I think we're going to see exciting good football from the start and it will get better each week like it always does."
Although the Badgers our heavy favorites over the Fighting Illini because the game is at Camp Randall, Smith expects an even playing field because no fans will be in the stands. That means no 'Jump Around' to start the fourth quarter, which has become a huge tradition with Wisconsin's program.
Smith knows his offense will be fine, but wants his defense to be sound and make good tackles Friday night. It's beneficial that Wisconsin will be without Doak Award winning running back Jonathan Taylor and last year's starting quarterback Jack Coan this time around. Smith believes his defense will be ready to stop the run.
"Most of the college programs have some form of spread offense that they run, but Wisconsin is different," he said. "They believe in power running game, play-action passes, so you have to be sound on the run and have on your big boy pads."
After upsetting the Badgers last season, the Fighting Illini wound up winning four-straight conference games for the first time since 2001. A second-straight win over a tp-15 Wisconsin team will do wonders for Illinois in terms of confidence, momentum and recruiting. Smith believes his team is in good shape, with the type of leadership they have on the sidelines and will be ready to prove all of the doubters wrong.