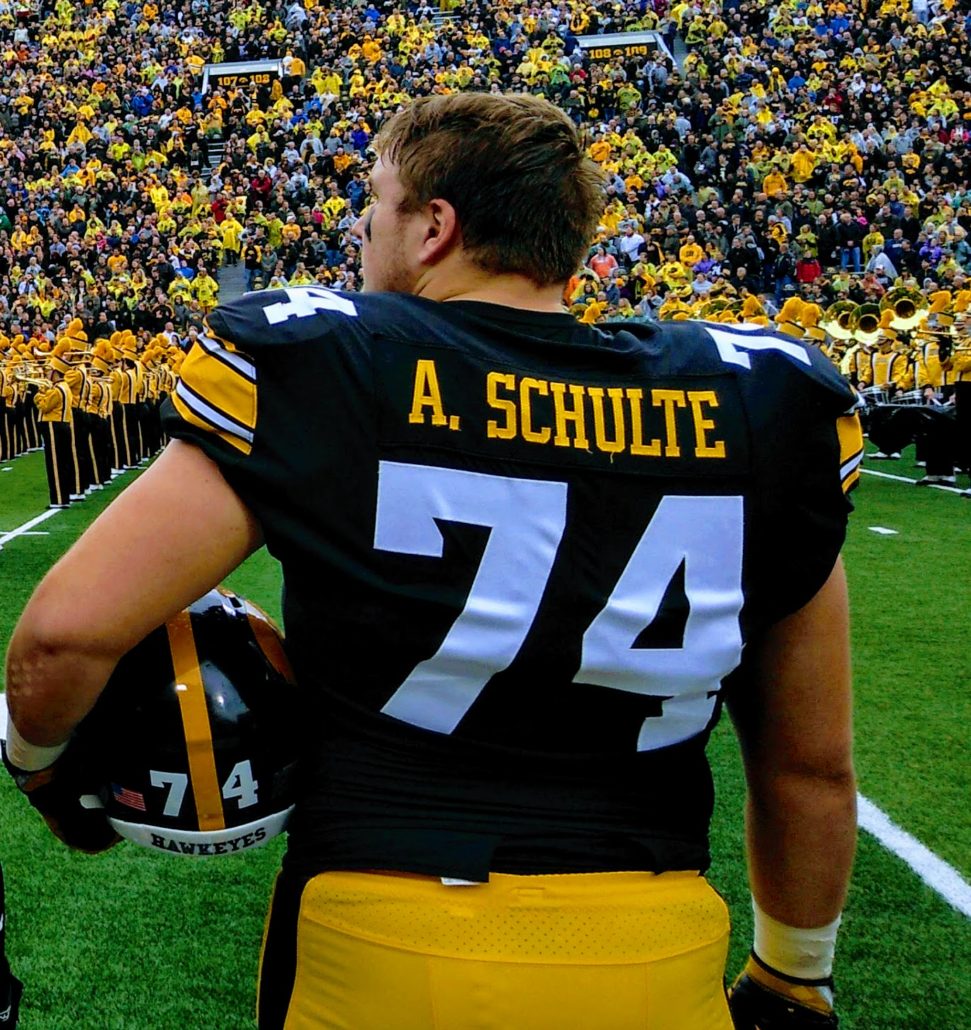 IOWA CITY, Ia. — Iowa's veteran defensive tackle only made two starts as a junior, but he's ready to make a name for himself in the trenches this fall.
Saturday's game against Purdue will be the first time Austin Schulte enters the season as a starter. This will be his fifth year with the program and there's been changes up front for the Hawkeyes after the loss of A.J. Epenesa. Depth is always an issue navigating through the Big Ten gauntlet.
However, Schulte believes Iowa's defensive line has five bodies that are capable of getting it done this year.
"There's been a lot of ups and downs, but nothing we can't recover from," Schulte said. "We just got to show up everyday and try to improve."
It's hard to accomplish that when Iowa's defense has finished in the top-15 nationally against the run and total yards allowed the past two seasons. Still, with a shuffled, but rejuvenate defensive line set in place, the Hawkeyes are expected to keep the wheels rolling. Schulte likes what he has been seeing from the unit in practice, especially with the addition of two Northern Illinois transfers.
"It has been good though, getting in rotation, it's a part of camp," Schulte said. "Just trying to get everyone a little time on the field, so we can figure out what we can do and put the best unit out there on gameday."
Schulte has yet to get his first career sack, but knows having success is not just about production. The six-foot-four, 283-pounder brings experience and leadership to the table. Schulte along with Chauncey Gholston are ready to hold down the interior of the Hawkeyes' defensive line, and the duo has the potential to be one of the Big Ten's best.
Schulte believes getting to the quarterback is always a goal of a defensive lineman. It's the most impressive play an individual can make at that position and the Iowa native feels he's that close. Which is why Schulte continues to work on the fundamentals as far as hand placement, pad level and hip flexibility.
"There's always things you can improve on, especially in the sport of football," he said. "You're never going to play a perfect game."
Defensive tackles are all about space-clogging and runs-stuffing, but Schulte just wants to do anything to be disruptive. He watches himself and other guys on the field. Studying film and coaching teammates he feels has also helped him improve.
Each game the Hawkeyes preparation consists of a five-day period. During that time Schulte gives it his all and leads by example on and off the field. Being a starter means having greater responsibility and Schulte is ready to create his own legacy in Hawkeye lore.