James Franklin ready to match wits with Tom Allen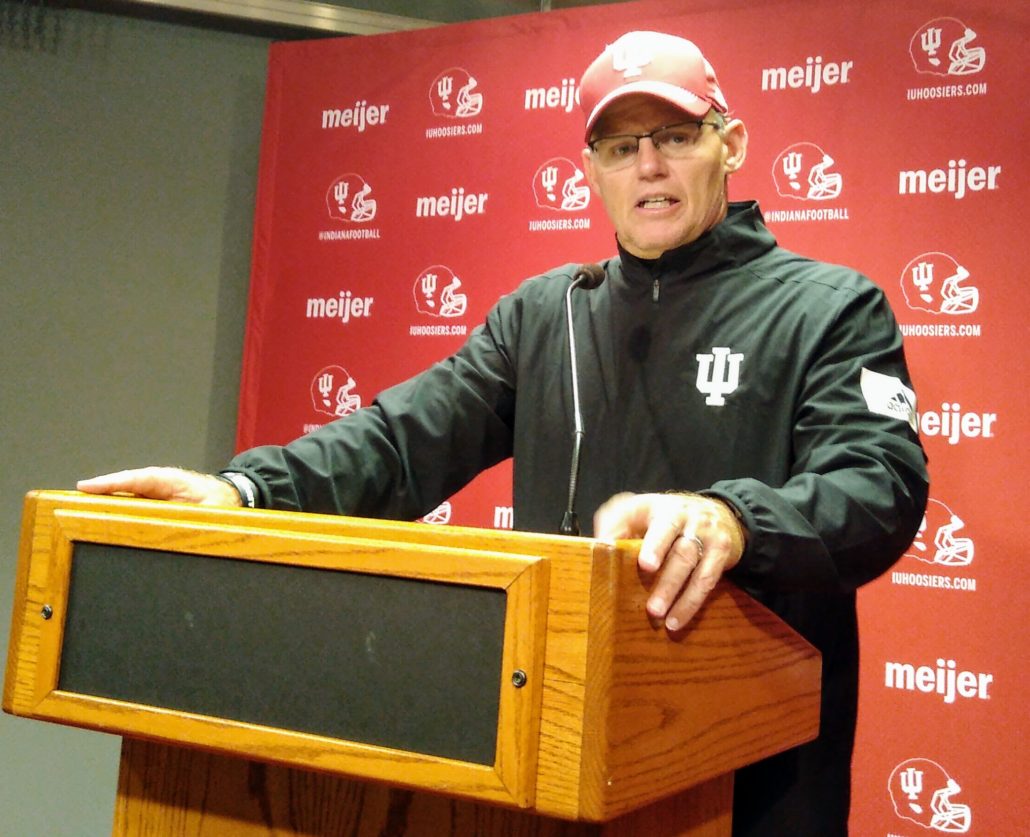 STATE COLLEGE — This Saturday Penn State will open up the season on the road against a Big Ten opponent for the first time since 1994.
Coach James Franklin is excited for the challenge and the Nittany Lions will get an opportunity to showcase why they are a top-10 team. However, clashing with a divisional foe off the bat is never a cakewalk, especially against a surging Indiana team. Which is why Franklin is all dialed in for the first game despite Ohio State looming the following week.
After all, Tom Allen led the Hoosiers to eight wins for the first time since 1993 and Franklin admires his body of work in Bloomington.
"I think this is the best Indiana football team that they've had in my six years in the conference," Franklin said. "They've done a really good job of building it, they got a bunch of guys back that have played at a high level."
There happens to be two individuals on Penn State's staff that has ties to Allen and they both view him in the highest regard. Franklin has enjoyed every minute of his interactions with Tom on and off the field, but the best part has been getting to know him.
"I got a pretty good perspective on Tom, and the type of man he is and the type of program he runs," Franklin said. "I got a lot of respect for Tom and I think he does a great job."
Just because Franklin admires Allen as a leader doesn't mean has his number on the field. As a matter of fact the final score of the last two games between the Nittany Lions and the Hoosiers were nearly identical. Still, Franklin is 3-0 head-to-head against Allen and Penn State has won six-straight over Indiana.
The Hoosiers' last victory in the series was at Memorial Stadium and Allen's squad wants to end the streak. Although there won't be no fans will be in the stands Saturday, Indiana will need to take advantage of the home aura. Not to mention the Nittany LIons could potentially be without their star running back Journey Brown in this matchup.
With no non-conference games to shake off the rust of not playing football for 10 months, makes both teams vulnerable. It remains to be seen if Indiana is catching Penn State at the right time. Allen's offense has the firepower to light up the scoreboard and will challenge Franklin's secondary.
However, Franklin believes his team has had a good camp and is in a good position to make a statement to the rest of the Big Ten.
"The last couple of years have been very competitive games and we've been very fortunate to get out of there with a win."