Why Chris Klieman deserved contract extension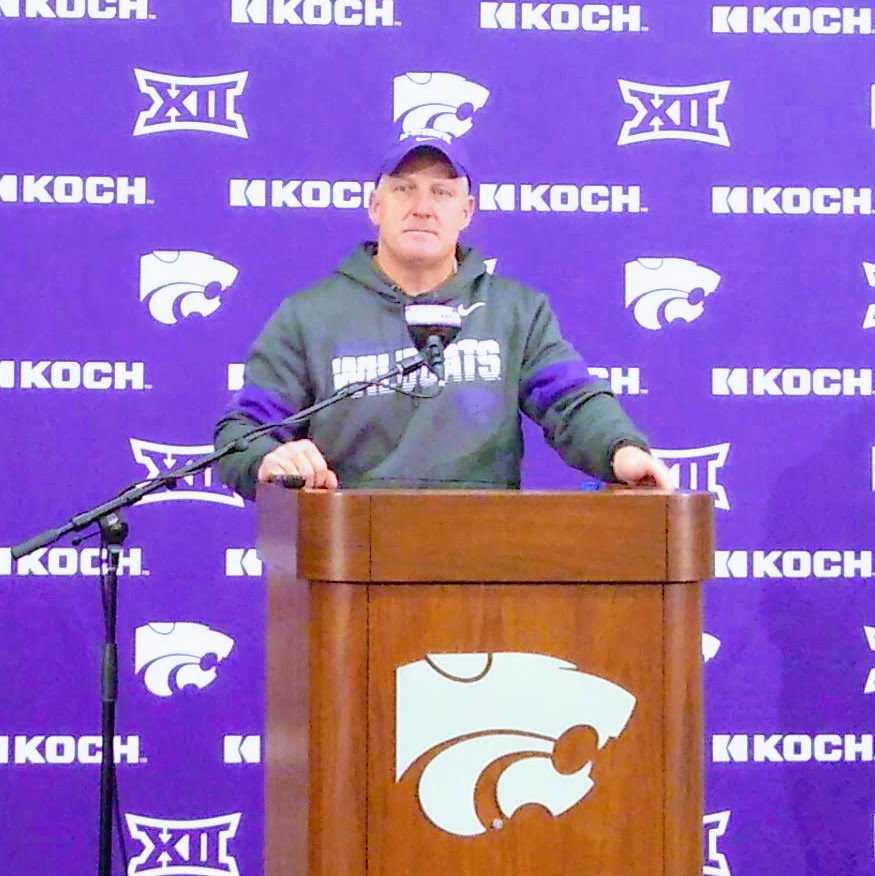 After he led the program to an eight-win campaign during his first year and the Wildcats are currently one of three Big 12 teams unblemished in conference play, the decision was a no-brainer for the athletic department.
Chris Klieman's has an impressive track record and he's all about getting it done on the field in a blue collar way. Judging from Kansas State's past two games, Klieman is arguably one of the most underrated coaches in the country. After all, Kansas State has won seven of its' last 11 conference games and snatched the red carpet from under Oklahoma during the process.
A lot of naysayers didn't give the Wildcats much of a chance and thought they were overachievers. Many expected Klieman's team to take a step back this fall because they lost a plethora of seniors. Although Kansas State was humbled at home in the season opener, that loss is now in the rear view mirror.
Kansas State showed the win over Oklahoma was no fluke and followed it up with a double-digit victory over Texas Tech. Purple nation is excited about the program's future and locked Klieman's down through 2026. It's was the cherry on top on what has turned out to be a terrific hire for Kansas State.
The 53-year old coach has showed he's a natural at plugging players in where they need to be. The fact that the Wildcats haven't missed a beat speaks volumes of their strength and conditioning program. The Wildcats have been dealing with pandemic complications and the uncertainty it brings to their season.
However, it has been all about the next man up with Kansas State. One individual doesn't make or break the team and true freshmen have stepped up to the plate. Deuce Vaughn had 100 yards on the ground and a rushing score last Saturday. Quarterback Will Howard threw for 173 yards and a touchdown during Skylar Thompson's absence.
Kansas State is trending up with Klieman. In hindsight it looks like he's just getting started. The Big 12 is full of parity right now and the race for the title is wide open. Which makes Klieman's extension perfect timing and Kansas State is trying to win the conference hardware for the first time since 2012. The Wildcats are in a great position and have some interesting games looming on the schedule, but still control their own destiny.
Klieman has laid down his foundation with the program and Kansas State has an identity. The Wildcats currently have the inside track on reaching their first Big 12 Championship Game berth since 2003. With that being said, Klieman is worth every penny of his contract.