Chris Klieman looking to utilize Joshua Youngblood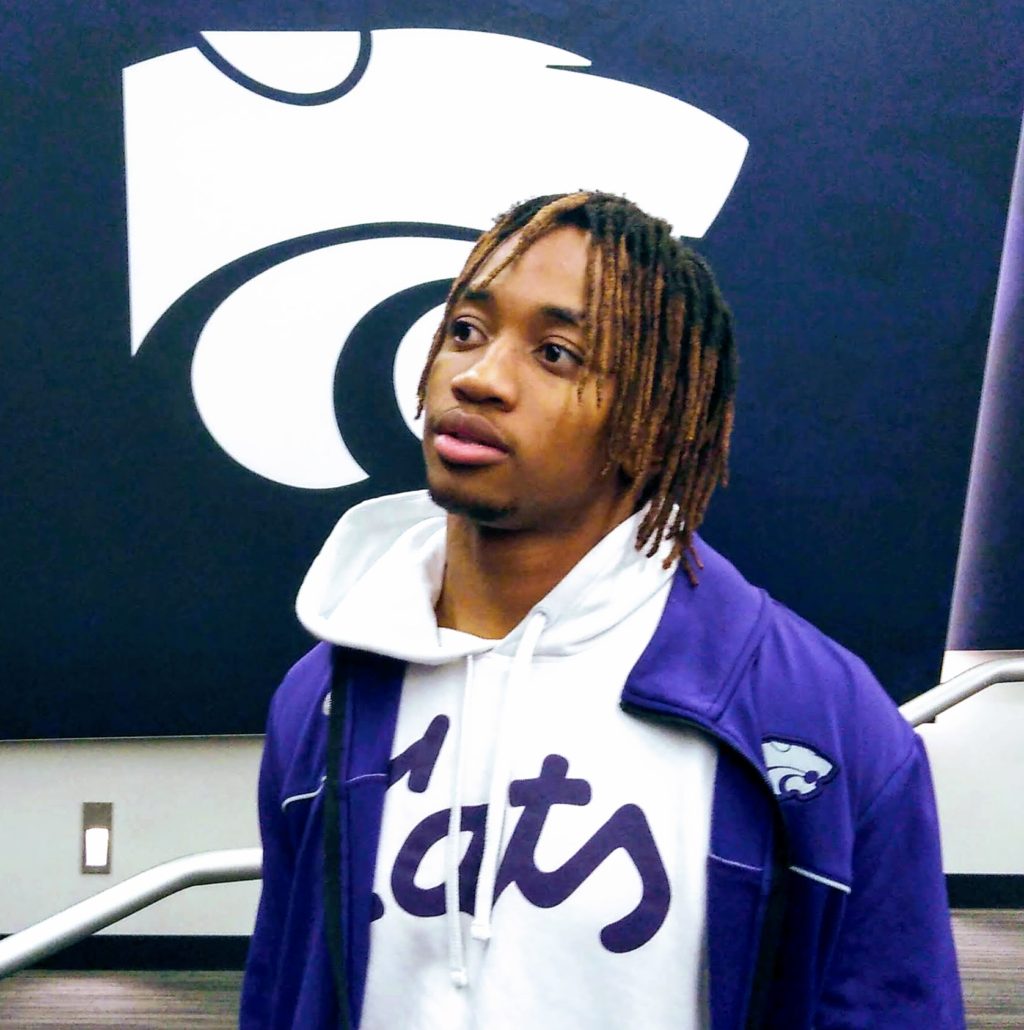 MANHATTAN, Kan. — Special teams came up huge in Kansas State's road win over Oklahoma last week, but those clutch plays didn't come from Joshua Youngblood.
The true sophomore receiver averaged 18 yards on three kick returns, had one carry and no catches against the Sooners. It's a far cry from one of the most dangerous return men in the country. Youngblood didn't even get to play in the first game against Arkansas State.
He's still learning as a wideout and this fall is supposed to be his breakout season. Youngblood is very explosive with the ball in his hands and needs more touches. After all, he was the Big 12's Special Teams Player of the Year in 2019. It remains to be seen if there are enough touches to go by as the Wildcats continue to spread the ball around to numerous receivers.
Coach Chris Klieman wants his team to continue the explosive plays and he's trying to utilize Youngblood's skill set. Especially since he's a special talent and still blossoming. The Florida native contributes to Kansas State's offense in a variety of ways, from lining up in the slot, to taking carries out the backfield and on reverses.
It's all about getting the 5-foot-10, 181-pounder out in space to do what he does best.
"We have a number of playmakers which is exciting for the offensive staff to be able to get the ball in a number of peoples hands," Klieman said. "We know we have to continue to bounce the ball around and get it to different people."
Texas Tech's defense will be another tasty matchup for Kansas State this Saturday. The unit allowed nearly 500 total yards and 27 first downs to Texas last week. It'll be the perfect opportunity for Youngblood to come up with a big play, especially on special teams. The Red Raiders have an explosive offense, so it'll be important for the Wildcats to win the time of possession.
Kansas State's offense will need those long sustained drives that eats up the clock and keeps the opposing offense off the field. Klieman and his staff are dealing with the uncertainty on who'll be available come game time. Which is why Klieman has based players availability on their skill set. He's also prepared for a running back by committee approach if needed. Youngblood has versatility, which in return should provide him more opportunities to carry and catch the ball.
"We're still learning some of our personnel and I like the guys we have," Klieman said. "But what are some things we can do differently with Josh Youngblood, Phillip Brooks, to the bigger guys outside."
Klieman wants to improve the Wildcats third down efficiency and by doing that the offense will have to effective on the first two plays to make that more manageable. Don't be surprised if Youngblood takes a couple of snaps in the Wildcat formation. Above all, Klieman like what he sees in Youngblood's development.
"He's getting better, he's improving all the time, another kid that missed the first game and that's hard," Klieman said. "We have a number of kids that either played one game, rather it was the first or second and missed all of spring, summer, so it's going to be a work in progress."