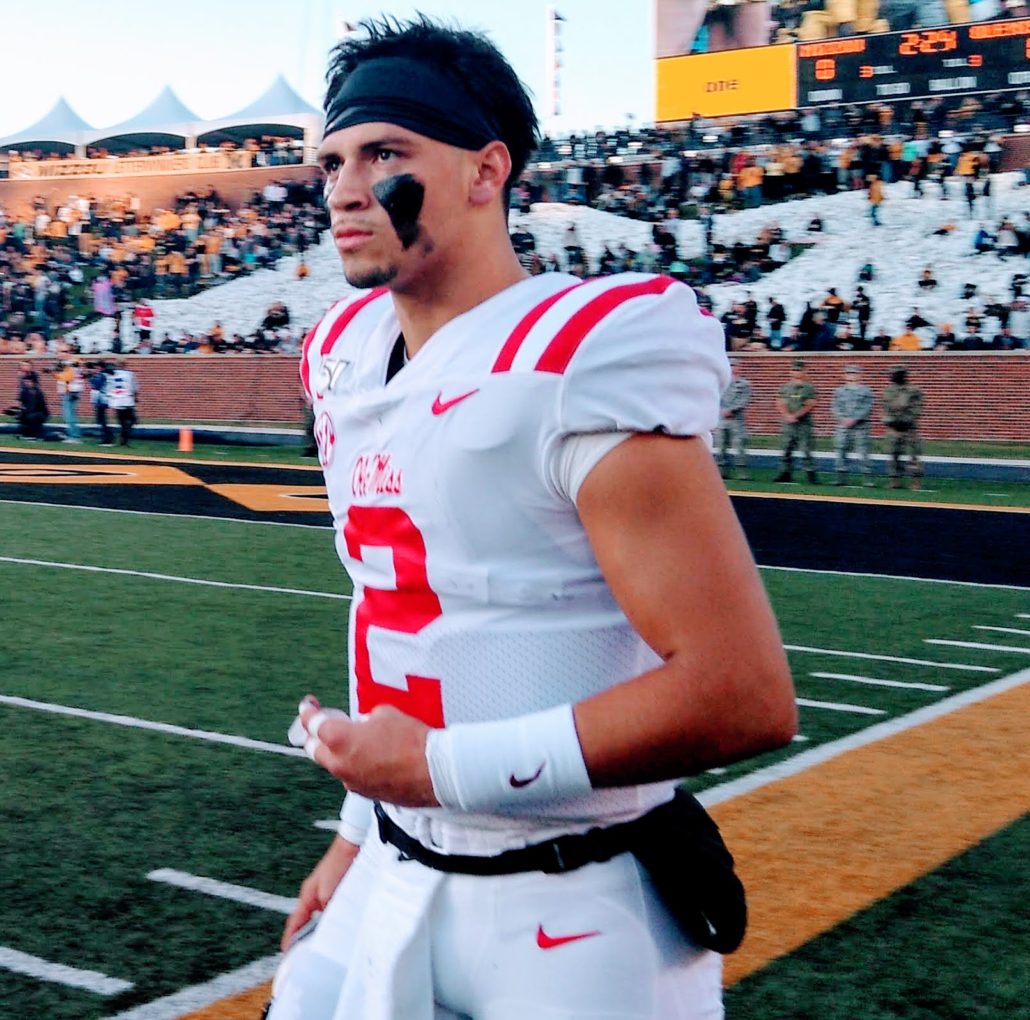 He's arguably the most hated coach in the SEC, but there's no denying that the man knows offense.
When Kiffin accepted the job at Ole Miss last December, his return to the league ignited excitement. Not only did his presence raise the stakes in the Egg Bowl, but he's also taking over a program that hasn't had a winning season since 2015.
Despite Kiffin potentially being the spark the Rebels need to get back to respectability, the SEC West still remains the No. 1 division in College Football. That's three different head coaches with at least one National Title and they all recruit like monsters.
In hindsight it looks like Kiffin has his work cut out for him, but that's why his five-plus years of experience in the conference should benefit the situation. Not to mention the talent in Mississippi's quarterback room is the best it has been in years.
Not often does a coach inherit an efficient passer and a 1,000-yard rusher with his signal-callers, but that's exactly what Kiffin has with Matt Corral and John Rhys Plumlee. The Rebels scored 31 or more points in half of their games last season and both quarterbacks had promising freshman campaigns.
Plumlee led the SEC in rushing yards per game in 2019, with 113.7 to go along with 12 touchdowns on the ground. The Mississippi native has elite speed, is great at protecting the ball, but needs to develop into a more accurate passer. Corral threw for 844 yards and scored five total touchdowns through the Rebels' first four games. However, he made bad decisions with the ball and often threw into triple coverage.
Kiffin needs to make the duo compliment each other by employing their skill sets and that should also bring along victories. After all, Kiffin won 27 games during his three-year tenure with Florida Atlantic, including two double-digit win campaigns. The Owls also averaged 36 points per game during that span.
Kiffin's work with the Owls' quarterbacks was magnificent. In 2017 Kiffin made Jason Driskel a true dual-threat when he threw for 2,247 yards, rumbled for 427 and averaged five yards per carry. In 2018 Chris Robinson was intercepted 12 times, but had 3,701 yards through the air and 28 touchdown passes last season.
It's no mystery that Kiffin still has the magic touch with his quarterbacks and Ole Miss fans are hoping he'll establish that in Oxford. Regardless of the matter, Kiffin has to like what he has in the quarterback room behind Corral and Plumlee. Grant Tisdale was one of the best dual-threat prospects in the country out of high school and both Kinkead Dent and Kade Renfro were three-star recruits.
With all the uncertainty surrounding the sport because of the pandemic, College Football fanatics have their fingers crossed in terms of a season being played this fall. The SEC has yet to make a formatted scheduling plan to the public. So if the Rebels can make it into fall camp as anticipated, competition is going to be fierce at quarterback for Kiffin.
Bottom line, it's not about who'll win the starting job by game one. More importantly Mississippi's season relies on Kiffin's coaching prowess in capitalizing on each individual's skill set.