D.J. Wonnum pleased with the direction of Gamecock Football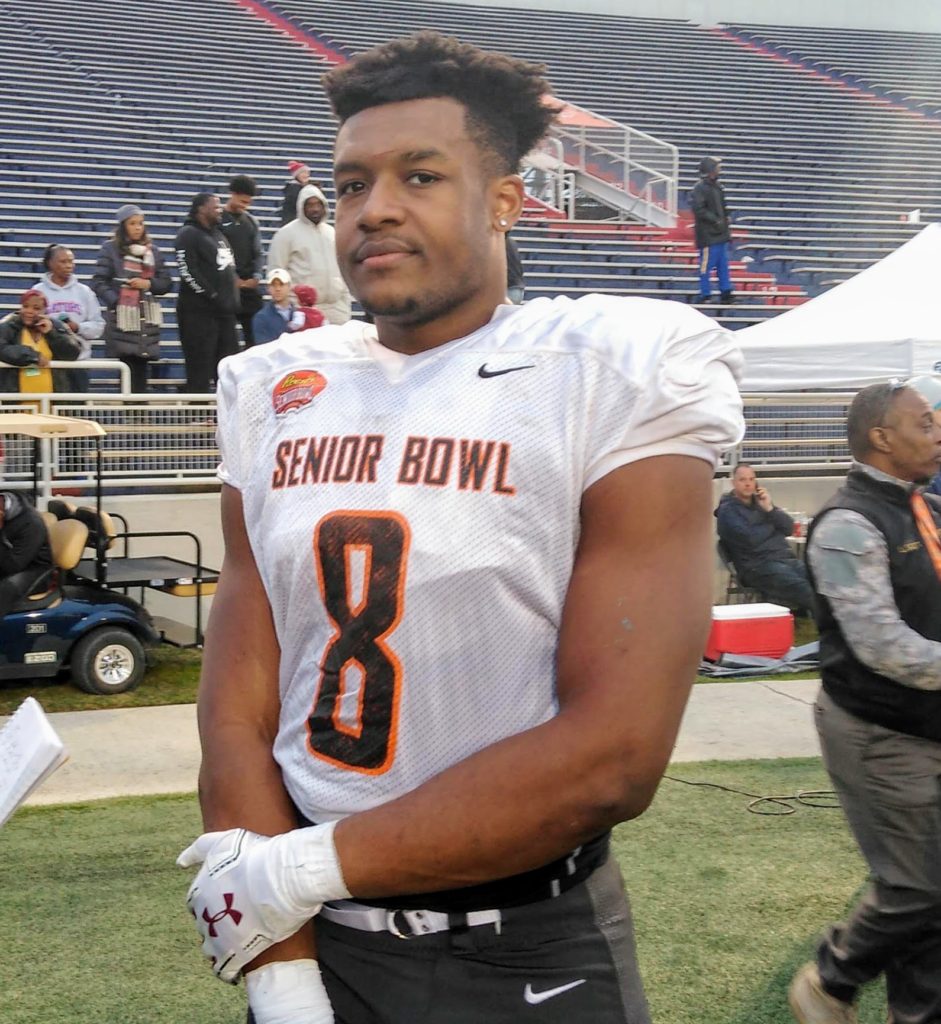 South Carolina hasn't been a force in the SEC since Jadaveon Clowney left the building, and the program is searching for answers after suffering two losing seasons over the past four years under Will Muschamp.
D.J. Wonnum was just a three-star prospect out of high school when Muschamp's staff recruited him. South Carolina was the only SEC school that gave Wonnum an offer, so he played all four years under Muschamp and earned All-SEC honors this past season.
Now the former Gamecock is getting prepared for the NFL Scouting Combine, which takes place this weekend. The star edge rusher is one of five South Carolina players participating in the event and he wants to impress. Besides missing seven games as a junior, Wonnum had a very productive career with the Gamecocks.
Despite the program coming off a losing campaign, Wonnum remains positive on the program's future under Muschamp.
"I learned that he's a great coach and he handles adversity well," Wonnum said. ""I feel like he's going to get those guys going next season, they are going to have a good team."
The Georgia native knows playing in the SEC East is as tough as it gets in terms of Power Five divisions. He embraced all the talent, the physicality and the speed the conference has on a national scale. It makes Wonnum confident about his transition from being a student athlete to becoming a Pro prospect.
"It just shows that each week you have to prepare and compete, there's no off week in the SEC," he said. "Being at this point it's like the same because you're competing against elite competition."
Wonnum considers himself a versatile defensive end, who can also play outside linebacker, stop the run and drop back in coverage. He believes he can fit in a 4-3 or 3-4 scheme at the next level. He played in both schemes under Muschamp, who has a great defensive mind.
The six-foot-four, 254-pounder was a former team captain, so he also learned how to become a better leader under Muschamp. Wonnum knows his former coach has been scrutinized, but he remains behind him all the way.
"They need to build off of what happened last season, progress and get better," he said. "Show what the Gamecocks are really about this year."
The 22-year old wants to represent the program well this weekend and been improving on his pass rushing moves. After all, he knows what he learned on and off the field in Columbia will carry him beyond his playing years.