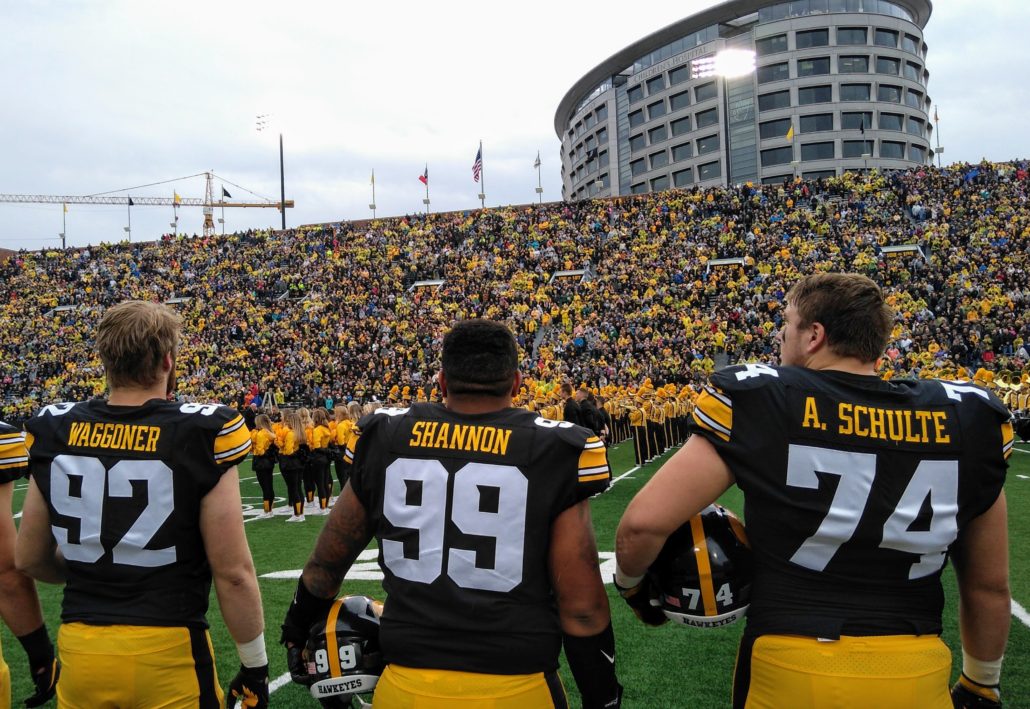 Iowa's defense is one of the most respected units in the Big Ten in terms of discipline and fundamentals.
Everything starts with the big boys up front, who set the tone and establishes the line of scrimmage. Longtime Defensive Coordinator Phil Parker has a scheme set in place that allows defensive linemen an opportunity to flourish. Which is why the Hawkeyes have been one of the most consistent programs in the conference at churning out defensive linemen to the NFL.
Carl Davis, Jaleel Johnson and Anthony Nelson are all former Iowa defensive linemen who've been drafted in the past five years. In April A.J. Epenesa will be the fourth and likely the highest. It's no secret that the system works for the players and they've been thriving in it for quite some time.
Iowa finished 12th in the nation in total defense this past season. Not only did the Hawkeyes dominate the trenches, but they only allowed only six rushing touchdowns the entire year. A feat that was second-best in the country and solidifies Parker has built a pipeline.
The challenge for Parker this spring is keeping up the intensity after the departures of starters Epenesa, Brady Reif and Cedrick Lattimore. The trio combined for a jaw-dropping, 123 tackles, 20 stops behind the line of scrimmage and 16 sacks in 2019.
Still, judging from the unit's track record over the past five years Parker and Kelvin Bell will maintain consistency. Chauncey Gholston is the lone returning starter, who'll be anchoring the front seven. Tackle Daviyon Nixon is a solid space eater who'll clog up running lanes. Despite there being some younger players taking on bigger roles this spring, Gholston is the perfect piece to build the defense around.
However, John Waggoner, Austin Shuttle and Noah Shannon are all expected to carry the torch. It could potentially be a tall order, considering all three combined for 20 total tackles and one sack last season.
With the team breaking in a new quarterback the Hawkeyes may need to rely on their defense early on. Not to mention the secondary lost the physical Geno Stone and ball hawk Michael Ojemudia. Which means linebackers are going to need the front four to get a good push on every play.
Coach Kirk Ferentz is all about establishing depth and players will get shuffled around during the spring. Because of Ferentz's recent success, the Hawkeyes will be projected as one of the top teams in the Big Ten West for 2020. No need to change up the formula when the Hawkeyes are carving out nine and 10-win seasons.
As long as Ferentz maintains his longevity, Iowa will remain solid along the defensive line. Now the players need to go out this spring and show the unit hasn't missed a beat.