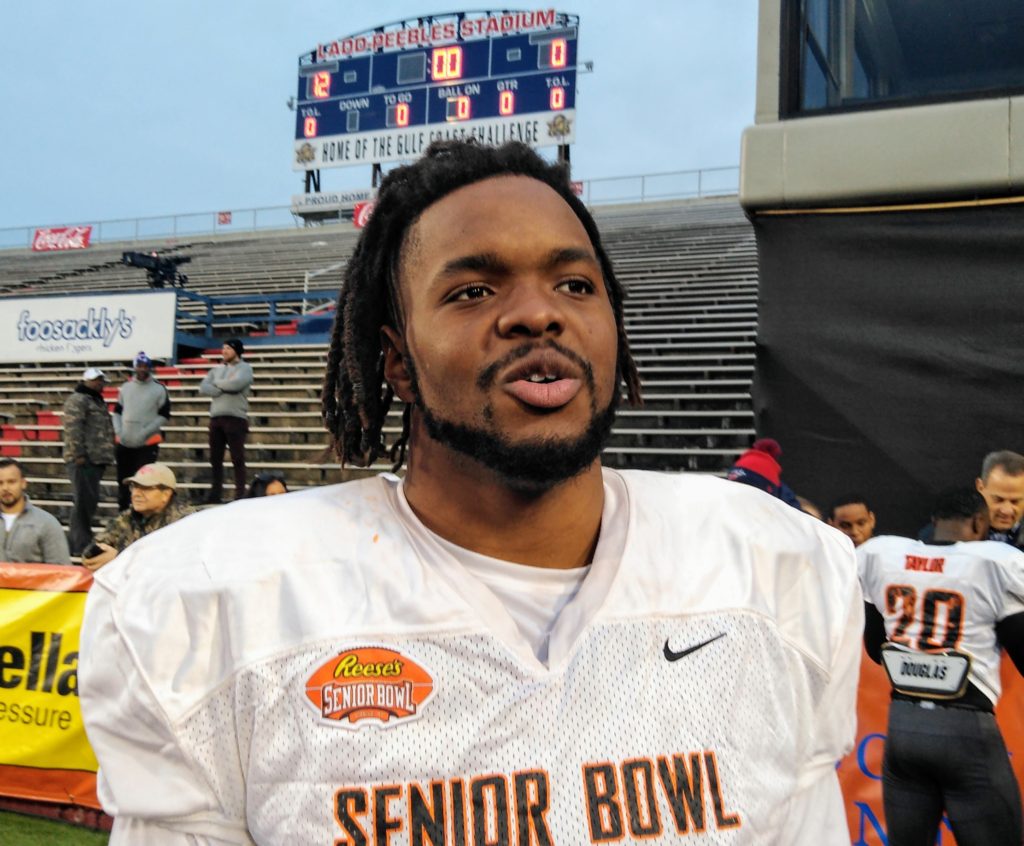 He's a Georgia boy, which means he grew up in SEC country, where football is more like a religion than a glorified sport.
Jabari Zuniga understands the passion and tradition that comes with the territory. The former three-star prospect was recruited by a couple of ACC and Big 12 schools, but decided to play at Florida. Now after four years of giving his blood, sweat and tears to the SEC, Zuniga feels he's battle-tested.
The NFL Scouting Combine starts later on this week and Zuniga wants to build on the momentum he gained from the Senior Bowl. The edge rusher is one of eight former Gators and 93 total players from the SEC, who'll be participating in the Combine.
The SEC continues to dominate in recruiting, on the field and with NFL Draft picks. It comes as no surprise to Zuniga, who gained notoriety as a terror off the edge. Still, a 12-game regular season in the league can wear and tear on an individual. Even Zuniga watched his production slip his senior year and missed multiple games because of a sprained ankle.
"I feel like the SEC is the best of the best, we go against the best of the best every single week," he said. "For instance, this year we played Georgia, Auburn and LSU back to back to back, so that definitely prepared me."
Zuniga's journey to the pros doesn't get any easier and he'll need to bring his best to Indianapolis. All the players will be in the best shape of their lives. Most importantly, they're all trying to make themselves some money. Zuniga is prepared to make a statement in what will be the most significant moment of his playing career.
"It's a lot of intensity when you're competing with the best of the best, so the intensity gets greater everyday," Zuniga said. "When it comes to football you can work on everything, you'll never be perfect."
Zuniga considers himself a versatile defensive lineman and knows how to adjust to change. He was recruited by Jim McElwain, but finished his time as a student athlete under Dan Mullen. Zuniga learned valuable lessons, how to become a better player and how to win under Mullen.
He's just glad to be a part of the Gator's revival and Mullen led the team to 21 victories over the past two seasons.
"It was great, he really brought excitement to the program," he said. "He's one of those coaches you love playing for and you'll put everything on the line for."
Zuniga idolized former NFL defensive end DeMarcus Ware, who he thought was a different breed on the field. He admired how Ware was a dog on the field and wreaked havoc on opposing offenses. Zuniga carries that same mentality everyday and hopes his version will have a similar impact at the next level.