Is this the calm before the storm for Michigan State?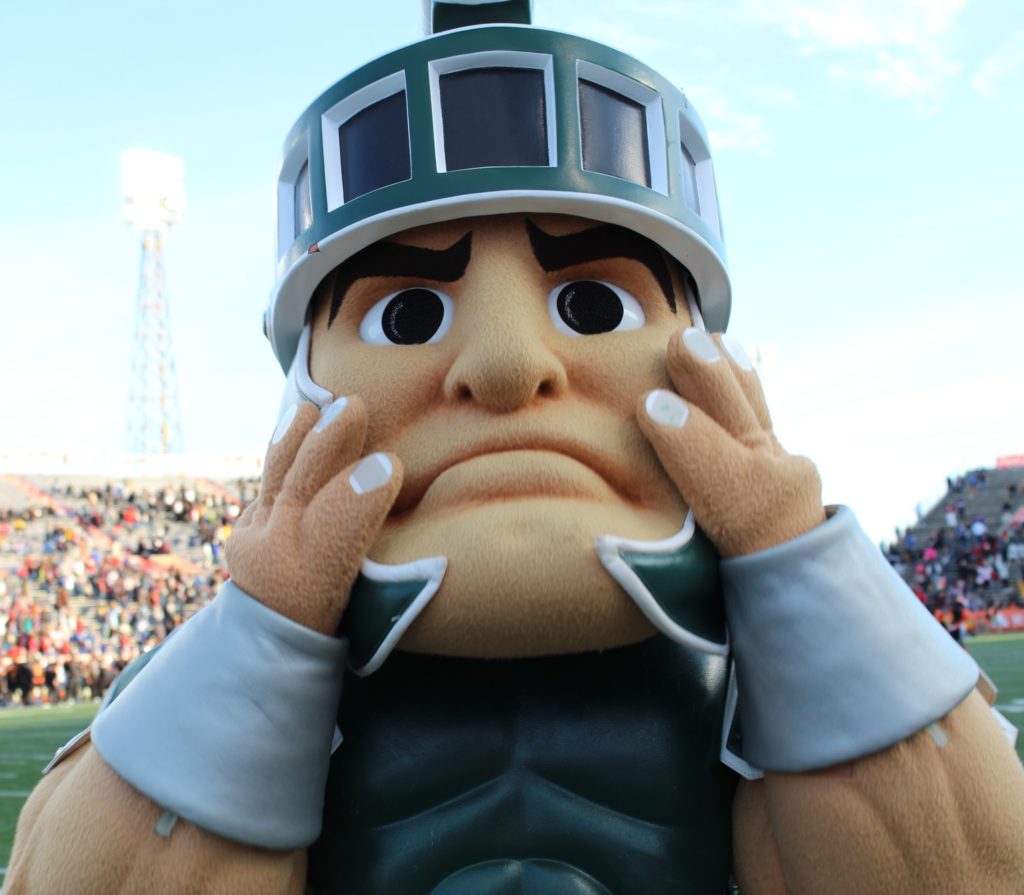 Mark Dantonio abruptly stepped down eight days ago and the spotlight has been on the program ever since.
It's no mystery that Larry Nassir's disturbing crimes stretches out in more ways than one. The NCAA could be potentially coming down with sanctions after all the new lawsuits have surfaced. In hindsight Michigan State didn't seem as attractive of a job as it was five years ago.
Cincinnati's Luke Fickell reportedly turned down the job because of campus culture and former Arkansas and Wisconsin Coach Bret Bielema was even rumored to be interested in the vacancy. Recruiting has regressed, the wins have diminished and once again the Wolverines own the state.
However, Mel Tucker surprisingly accepted the job. He was one year into a major rebuilding job at Colorado and decided to jump ship. The Big Ten is more of a lucrative conference than the Pac-12, so Tucker's decision was a no-brainer. Michigan State is a basketball school and that goes back to when Magic Johnson was the point guard.
As long as Tom Izzo is at the helms of the athletic department football will always come second in Spartan lore. So besides Michigan State being a middle of the pack team in the East division, Tucker felt it was the right move. After all, he coached in East Lansing when Nick Saban was patrolling the sidelines.
Tucker thought it was tough sailing against the USC's and Oregon's of the world. Now he has to face Jim Harbaugh, Ryan Day and James Franklin on the regular. Not to mention Tucker won't be inheriting a cupboard that's full. Joe Bachie, Brian Lewerke, Josiah Scott, Darrell Stewart, Cody White, Kenny Willekes and Raequan Williams all have received invites to the NFL Scouting Combine.
During the Dantonio glory years, the Spartans won at least 10 games and played dominant defense. He was good at getting his players to embrace the underdog role, but even during those successful years the Spartans looked like overachievers. Somewhere along the line Michigan State lost that identity and fell back to being the little brother of the state. Now Tucker is in for an uphill battle trying to get the program back to its' former self.
Tucker did establish some toughness back Boulder, so who's to say he can't do the same in East Lansing. Everyone is expecting the worst from the sanctions, so he won't be under any pressure early on. Michigan State is a program in transition. The only concern is no one knows what the NCAA's next move will be and that will decide the true direction where the Spartans are headed.