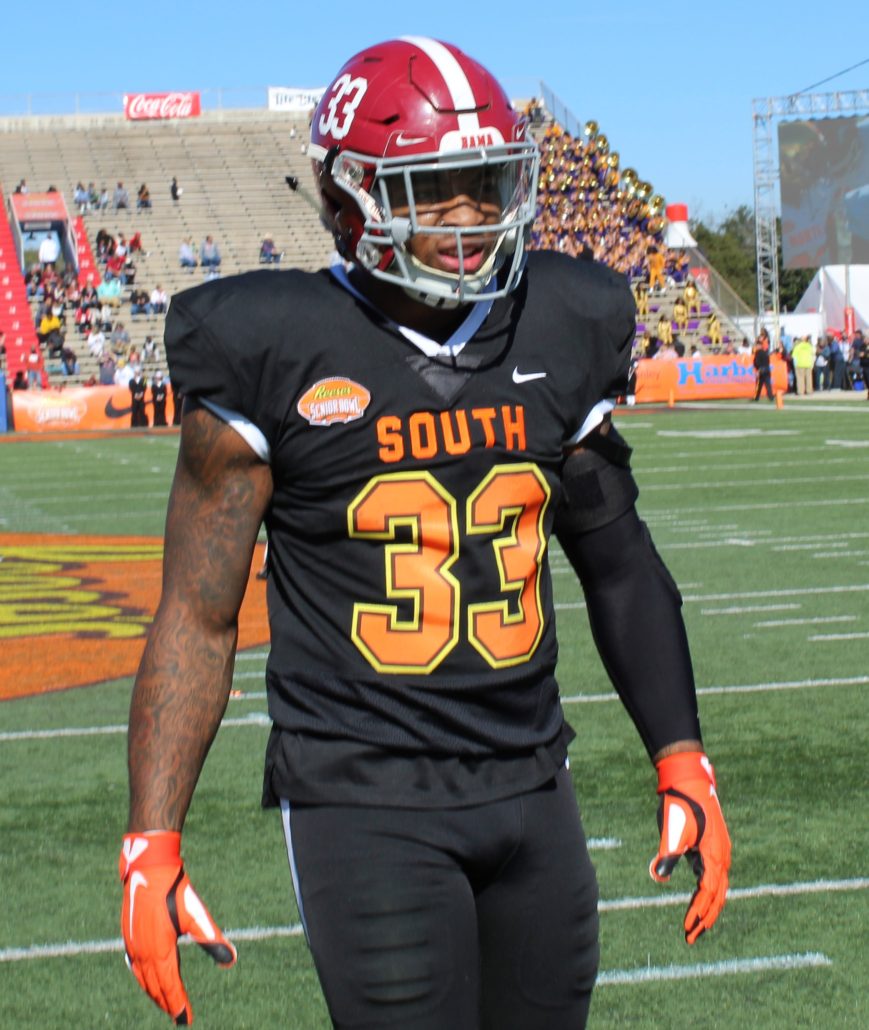 Despite being one of the best defensive players in the SEC this past season, Anfernee Jennings has a chip on his shoulder approaching the NFL Scouting Combine.
Scouts were critiquing the former Alabama linebacker for his lack of effort on every play. So Jennings spent the entire week of Senior Bowl practice proving he could finish plays and stay sharp while doing it. Standing at six-foot-two and weighing 252 pounds, he's very powerful and strong.
It has contributed to Jennings being a dominant defender against the run as an outside linebacker or edge rusher. He's also very productive, with 26.5 tackles behind the line of scrimmage and 14.5 sacks the past two seasons. Not to mention he has great instincts when it comes to defending the pass, which earned him All-SEC honors.
However, Jennings is not the most explosive player by any means, and scouts want to see more flexibility in his hips out in space. Some believe Jenning's slow twitch will keep him from reacting fast enough from the linebacker position at the next level.
Still, it's not stopping the 22-year old from making the most of his opportunity to impress and he's on a mission to please.
"Just being consistent, I'm a football player at the end of the day," Jenning said. "I try to come out here and show my versatility and do a lot of different things."
He played the 'Hybrid' position for the Crimson Tide's defense under Nick Saban, so Jennings should be able to excel in a 3-4 or 4-3 scheme at the next level. After all, Jennings is the latest of a long list of defenders Saban will be putting in the NFL and he's thankful of everything he learned from the legendary coach.
The Alabama native embraces the physicality that comes with playing his position, but he didn't idolize or mold his game after anyone. Instead Jennings was a student of the game and believes you need knowledge out on the field and in the film room.
"I'm a physical football player, I got that passion about it and I love it," he said. "I took a lot from a lot of different guys because I'm just a big fan of football, I love watching it and I love watching other players."
He's one of 10 former Crimson Tide players, including six on defense who'll be participating in the Combine, which starts eight days from now. Above all Jennings knows he's not the most dynamic athlete, but hopes his versatility and work ethic pays off in a big way when it's his turn to showcase his talents in the spotlight.