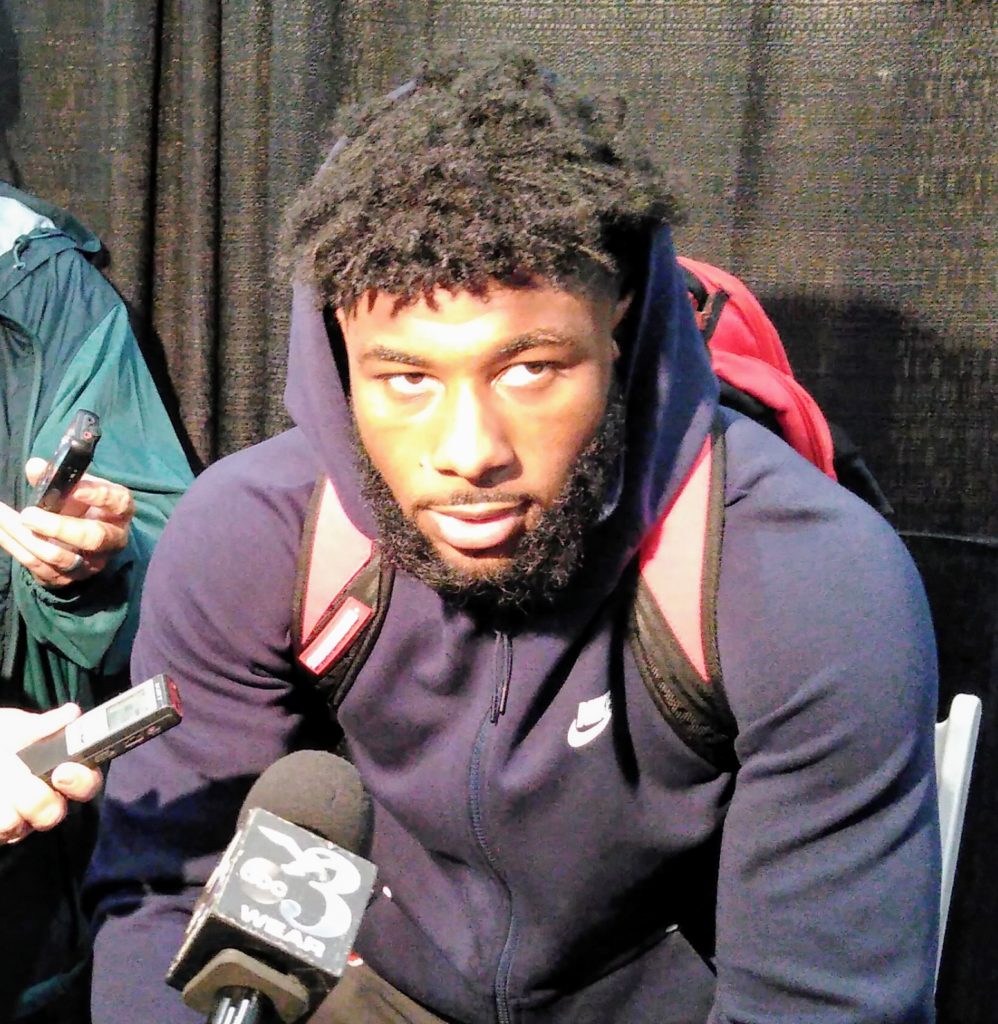 MOBILE, Ala. — The Mobile native sat at the podium after the Senior Bowl and expressed his desire to play in the NFL and his time as a Florida Gator.
Lamical Perine had a touchdown catch and averaged over six yards per carry against the best of the best. It was a solid performance for the local star, who had a lot of family and friends in attendance. Most importantly, Perine got to play alongside his Gator teammates one last time.
Tyrie Cleveland, Van Jefferson, Jonathatn Greenard and Jabari Zuniga were among the other Gators who participated in the week-long event.
"It was great to play with those guys again in my career," Perine said. "We done won a lot of games at Florida and turned the Gators standard around."
They all experienced the 4-7 season Florida suffered in 2017 and the ousting of Jim McElwain. However, Dan Mullen stepped on the scene and immediately turned Florida back into one of the elite SEC programs. Going 21-5 over the last two seasons, including two top-10 finishes in the AP rankings and two-straight bowl wins solidifies the Gators are back.
Not to mention Mullen has lured in two top-10 recruiting classes. Perine is proud the program is on the rise again. He feels he contributed a lot towards the turnaround. After all, Perine led the team in rushing the past two seasons, with 1,502 yards on the ground and 13 touchdowns.
His touchdown catch in the Senior Bowl shouldn't come as a surprise, considering he caught 40 balls for five scores this past season with Florida. Perine feels he's NFL ready and playing under Mullen's scheme benefited his versatility as a runner and receiver.
Florida had five players on the South team, which was the most of any Power Five school. Perine almost felt like he was back in Gainesville and enjoyed practice just like old times. Gameday even reminded him of being back in the Swamp, but he was just grateful to be with his teammates again.
"Being able to come out for the Senior Bowl for our last game in College was amazing," he said. "I heard a lot of Perine chants and a lot of Gator Chomps out there, I really appreciated that."
Perine just turned 22, knows his hard work is paying off and confident about his future at the next level. His experience and past success with Florida is what will provide Perine the support he'll need for the near future.