K.J. Hill takes on NFL after record-breaking career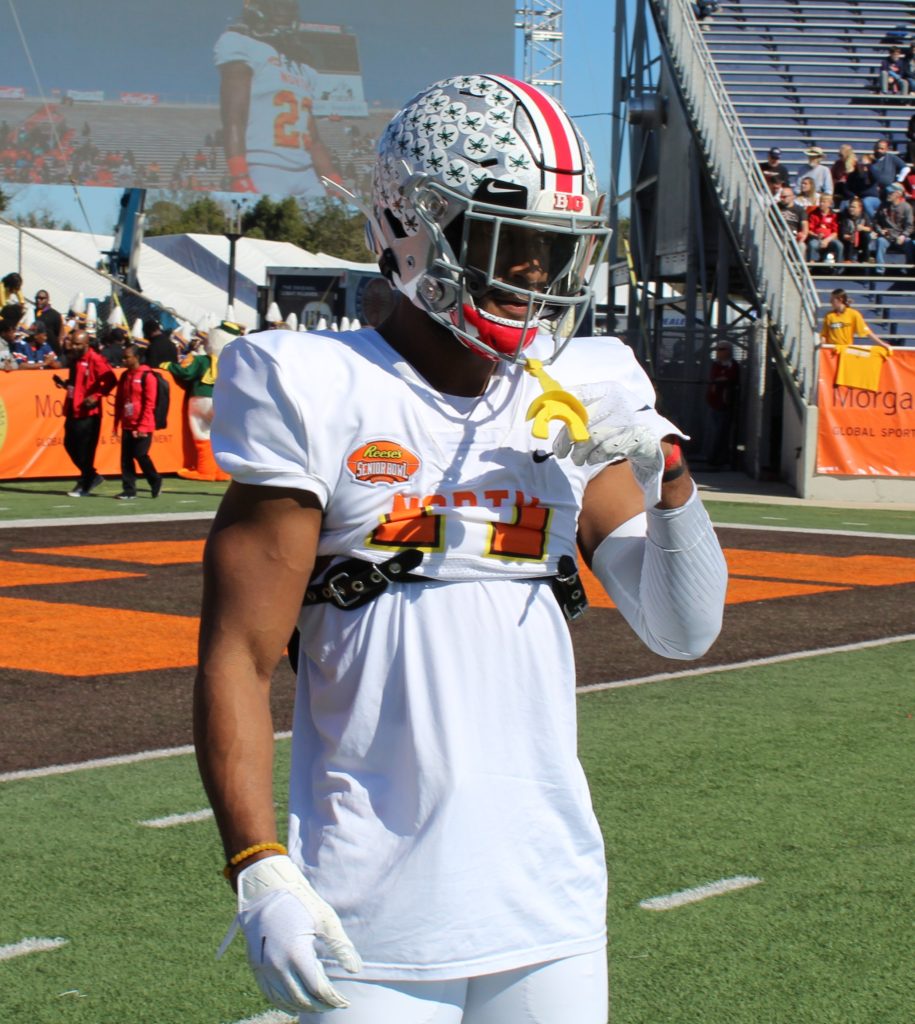 When you think of all the great Ohio State wide receivers over the years, players like Chris Carter, David Boston, Santonio Holmes and Tedd Guinn Jr. come to mind.
However, K.J. Hill is the Buckeye wideout who sits atop the program's all-time list of career receptions with 201. He did a lot of damage to opposing Big Ten defenses during his four-year stay in Columbus. Fortunately for all the league's remaining defensive backs, Hill used up the rest of his eligibility.
Standing at six foot and weighing 192 pounds, Hill has the quickness that's needed to create separation from defenders at the next level. Not to mention he also has the speed to stretch the field and is very explosive out of the slot.
The Arkansas native is a very confident individual and poised to take his talents to the pros. After participating in the Senior Bowl Hill received an invite to the NFL Scouting Combine, where he'll continue that journey. He generated a lot of momentum during the three Senior bowl practices with his fancy footwork and pass-catching ability. However, he takes pride in another skill set that he's not afraid to flex his muscles about.
"I feel like I'm a route technician, my routes are something beautiful," Hill said. "I put something on the field that other guys don't do and it looks so smooth and natural with my route running."
Although the former Buckeye didn't earn All-Big Ten honors this past season, he felt it was a productive campaign and that he has legendary status with the blue blood program. The 22-year old had 10 fewer receptions than his junior year, but hauled in four more touchdown passes.
Hill learned life lessons from both Urban Meyer and Ryan Day during his time as a student athlete and felt the two coaches were very similar in several ways except for their age.
It all has prepared Hill to take that next step and he wants to make an impact on the league. NFL stars like Jarvis Landry is who Hill considers a dog and inspired him to be a sure-handed receiver. Still, he wants scouts to know about the player under the helmet and how his mental process works.
"I want to show them I'm a competitor, I'm a winner, the other side they really don't know about me," he said. "You can watch film all day, but you don't know what type of guy I am and that's what I want them to find out."
Hill has 10 of his former teammates attending the event and they all want make Buckeye nation proud. Hill is confident in his skill set, but there are other areas he wants to improve. So in order for Hill to feel like a complete receiver he's going back to the basics.
"I can be firmer in the blocking aspect of the game," he said. "I cover guys up real good, but I feel like I need to finish guys more."
The Combine is still over a couple weeks away, but in the meantime Hill will continue mastering his craft. He's prepared to leave a lasting impression for a great performance on the most important audition of his football career.