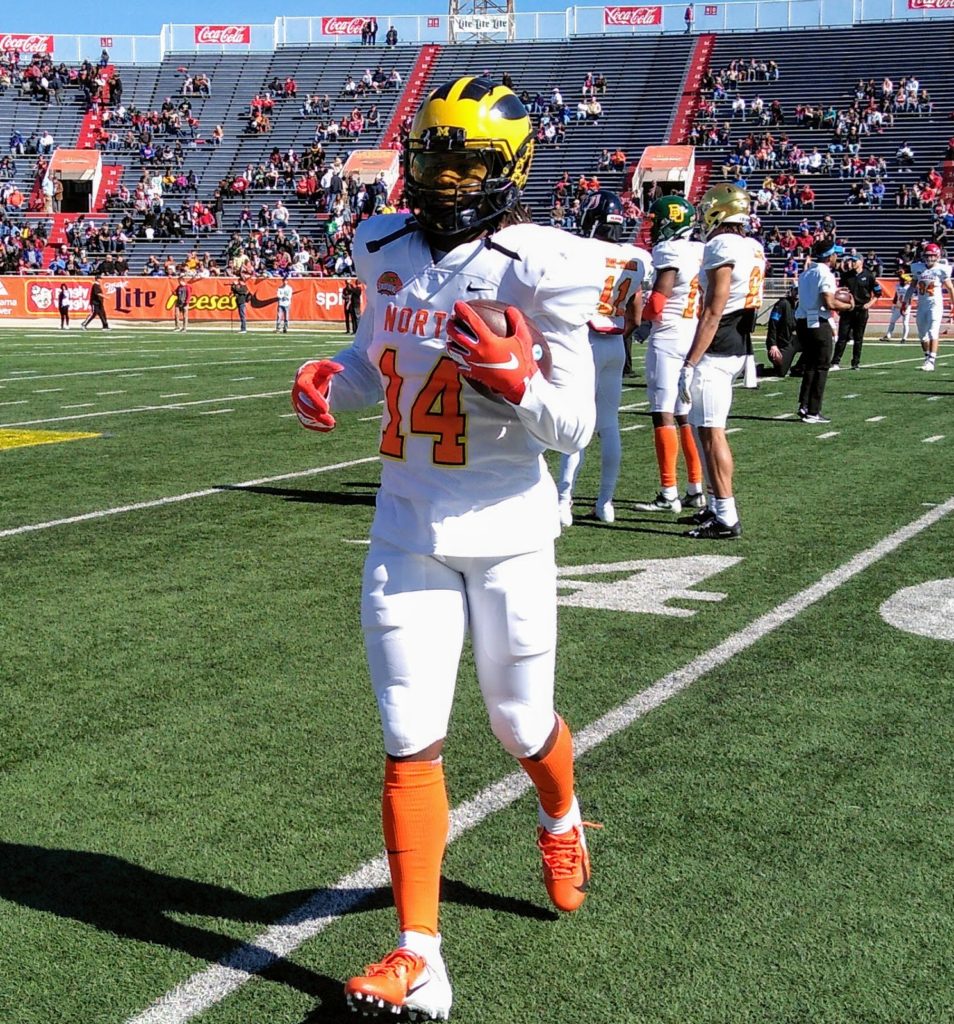 After participating in the Senior Bowl the former Michigan safety recently received an invite to the NFL Combine.
Josh Metellus went from being a three-star prospect out of high school to ending his collegiate career as an All Big Ten performer. Now the Florida native is one of 11 Wolverines who'll all be attending the most important event of their careers.
The entire journey has been a whirlwind for Metellus, who was a field general in Michigan's secondary and improved his production every year playing under Jim Harbaugh. He believes gaining knowledge from a coach who has been successful at both levels has benefited him on and off the field.
"Coach Harbaugh is a real consistent guy, real efficient, he really loves the game of football and you feed off of that," Metellus said. "He's really passionate about the game and you can tell we all learned too."
Metellus was one of five captains for the Wolverines and takes pride in his leadership qualities. He's also a vocal individual and prefers to lead by example. Not to mention Metellus is one of the most experienced defensive backs around, with 37 career starts at safety and five interceptions over the last two seasons.
This time of transition has been full of excitement and he's enjoying every moment.
"It feels like a dream, growing up I always wanted to be in this position, to be able to have a chance to play in the NFL," Metellus said. "Now I get to compete with the best of the best and prove my worth to these 32 teams."
He stands right under six feet and should be able to add weight to his 210-pound frame if needed. Metellus embraces the physicality that comes with his playing his position. He molds his game after star pros Jamaal Adams and Tyrann Matheiu for their intensity and versatility.
Metellus is confident in himself and feels he excels at setting the tone for the defense.
"I'm really versatile, I feel like I can play anywhere in the defensive backfield," he said. "I can even play outside linebacker if you asked me to, I can play anywhere and make a statement."
However, Metellus did struggle at times with his coverage on elite receivers, especially against Ohio State. Practice during Senior Bowl week exposed those areas that Metellus wants to improve on. He recognizes it's all a learning process. Which is why he's constantly working on his ball skills.
"I feel like I overplay things too much, but that's something I can easily fix by just doing my job and staying focused throughout the play," he said.
Metellus and all of his former Wolverine teammates want to represent the program well at the event. After all, Michigan is tied with Ohio State for the second-most players attending this year's Combine. It's all making Metellus feel right at home. Plus being familiar with others is a reminder why he cherishes his time as a student athlete in Ann Arbor.
"I've built bonds and relationships that'll last me forever and I wouldn't take anything back," he said. "If I had to do it all over again I'll go to Michigan and have everything stay the same."