Anthony Gordon hopes to build off Senior Bowl performance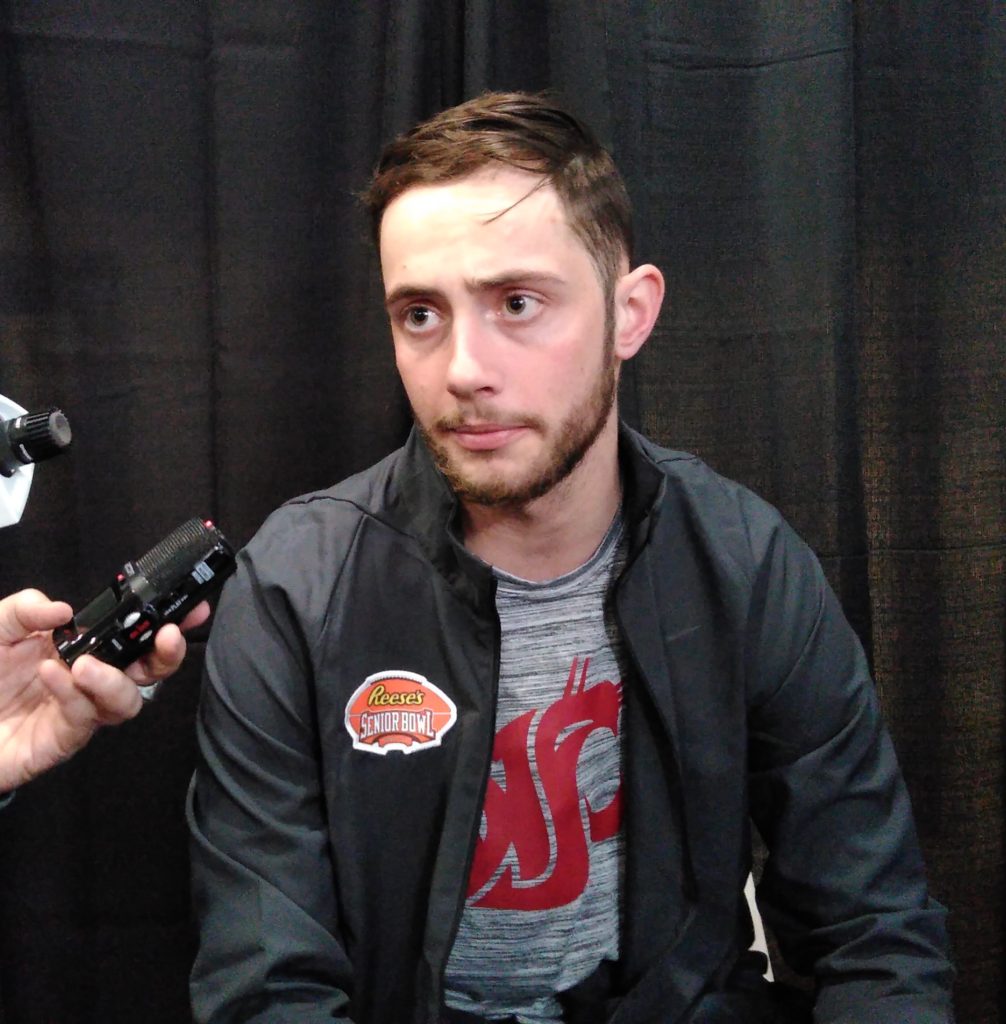 MOBILE, Ala. — Despite being the only quarterback to throw for two touchdowns in the Senior Bowl, Anthony Gordon didn't earn Most Valuable Player.
However, the former Washington State signal-caller was proud that his hard work during a grueling week of practice paid off Saturday and he hopes it helped his NFL Draft stock. After the game was tied at halftime Gordon gave the North's offense a spark when he had the hot arm in the second half.
Which was why Coach Matt Patricia gave him more opportunities.
"Coach Patricia did a great job getting me in some good looks and had all the confidence that we were going to come out storming in the third quarter," Gordon said. "I was lucky enough to have a great offensive line, good receivers and running backs making plays for me."
Gordon learned patience was a virtue during his time as a student athlete, considering he was a backup to both Luke Faulk and Gardner Minshew under Mike Leach. It made the California native take full advantage of his opportunity in the spotlight and he was determined not to disappoint.
"The only thing I can control is my attitude and making sure I put my best foot forward and come out swinging when it was my time," he said. "I guess it kind of correlates my career at Washington State, I spent a lot of time waiting, but when it was my time I was ready."
Gordon was one of three quarterbacks from the Pac-12 competing in the All-Star event and he was roommates with Utah State's Jordan Love. He felt the Senior Bowl experience was an overwhelming process. Still, all the intensity and going up against the best of the best brought out Gordon's competitive spirit.
The six-foot-two, 199-pounder is proud of his accomplishment. Now he just wants to contribute to helping any NFL team win, whether he plays first string, backup or on the practice squad.
"I got to put on a little bit more weight to make sure I'm stronger for when I get back to training," he said. "I'm going to clean up my footwork, especially under center and just keep on competing."
His journey leading up to this moment has been inspiring. Gordon started out in the junior college ranks, but finished his career with All-Pac-12 honors and led the league in passing yards and touchdowns this past season. He'll also be competing in the State Farm All-Star Challenge this Friday.
Gordon is looking forward to his transition into the professional ranks and knows if he continues to impress the sky will be the limit for him.