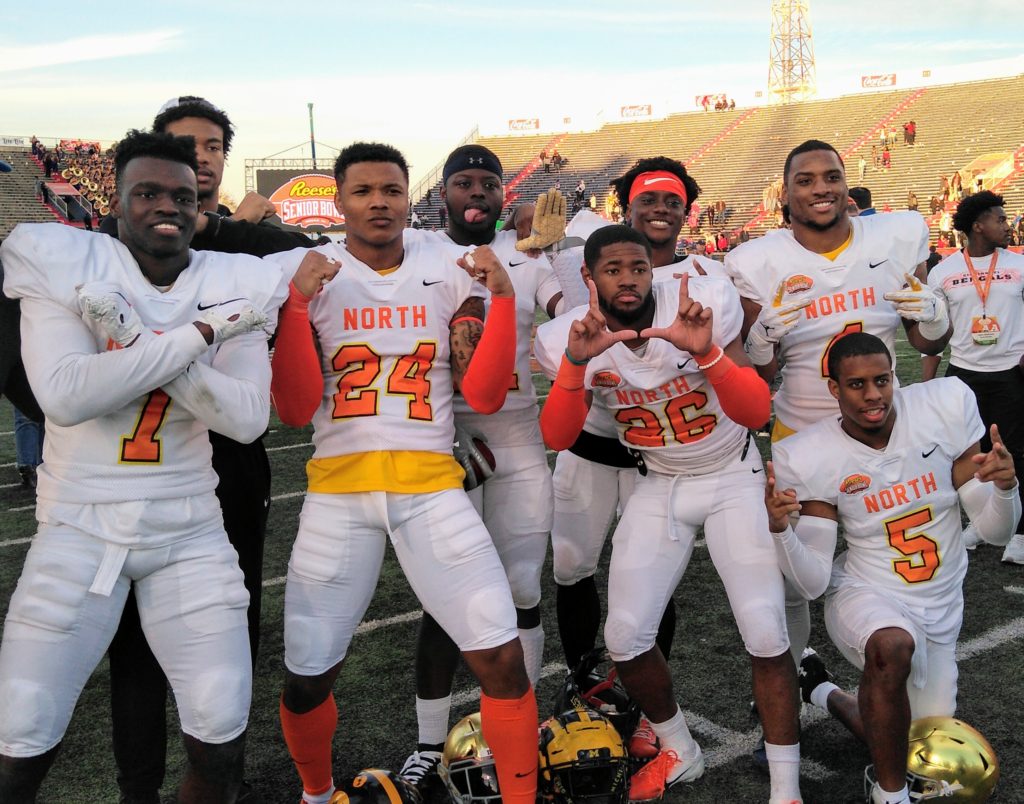 MOBILE, Ala. — Despite the game being tied up at halftime, the North outscored the South 24-7 in the second half to claim Saturday's victory.
It was the second-straight year that the North beat the South by double digits and Coach Matt Patricia was very pleased with his team's performance against Zac Taylor's. It was a game that aligned senior stars from all across the country and every player wanted to make that lasting impression on the NFL scouts.
On a gorgeous Alabama day in January, a crowd of 38,252 witnessed the North play tight and sluggish for the first two quarters, but after halftime adjustments the team was more loose and dominated the rest of the way, thanks to the play of quarterback Anthony Gordon.
The former Washington State quarterback threw for two touchdowns and displayed a good zip on his balls.
"I think the guys did a good job at halftime, we made a couple of changes in there and rolled some different groups in," Patricia said. "I thought Gordon came out and had a great composure about him when he was out there on the field and calmness running the offense."
However, North's defensive end Bradlee Anae wreaked havoc off the edge, tallied two sacks and caused frustration on the South's offensive line. South quarterback Justin Herbert was named the game's most valuable player after he completed nine of his 12 passes for 83 yards and a touchdown.
Still, it wasn't enough for his team to keep up the pace with the North, but Herbert definitely boosted his NFL Draft stock. Josha Kelly led both teams in rushing and surpassed the century mark with 105 yards on the ground for the North.
"One of the things that I thought was really great about him is that he's just consistent," Patricia said. "He's the same person every single day, came in, got better and improved with the coaching."
Defenders Malik Harrison and Tony Pride Jr. each had an interception for the the North. South quarterback and fan favorite Jalen Hurts didn't have the performance he had hoped for. The former Oklahoma star threw for a touchdown, but had a mediocre completion percentage and was picked off once.
Overall the game was competitive early on and no player suffered any major injuries. The coaching staff from both teams had fun with their players and got a glimpse of what they'll expect to see at the NFL Combine in March.
"I appreciate everybody's hospitality, we had a great time down here this week," Patricia said. "Everybody was wonderful, they took great care of us and we're thankful for this opportunity."