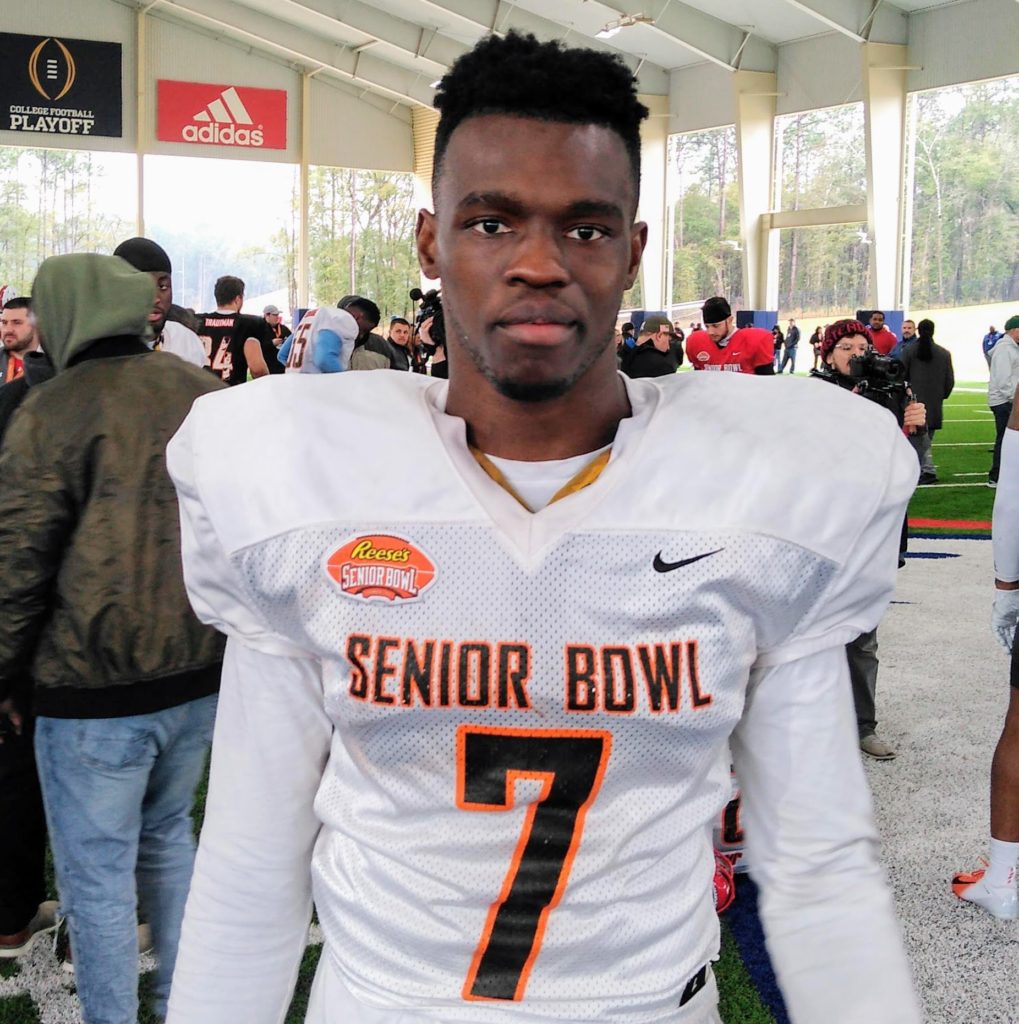 MOBILE, Ala. — He was the only Iowa player to receive an invite to the Senior Bowl.
However, Micaheal Ojemudia considers himself the hardest worker on the field and the corner wants to make Hawkeye Nation proud with a great performance on Saturday. The Michigan native was a ball hawk in Iowa's secondary, with six interceptions over the past two seasons.
Ojemudia has the natural instincts that scouts love to see in defensive backs. He also carries himself with class on and off the field, which shows he has great character. The six-foot, 199-pounder improved his production each season playing under Kirk Ferentz, who has a great track record of putting Hawkeyes in the NFL.
He feels that he's a different caliber of athlete than all the other corners participating in the event and will be playing with a chip on his shoulder.
"I'm going to get in the receiver's face, I'm just a competitor and that's one thing I want to get across this whole week," Ojemudia said. "I'm tough, smart, physical and going to play to the whistle."
The 22-year old has been looking solid all week in practice against elite competition and has a winning type of attitude. The Hawkeye's defense was the strength of the team this past season and the cherry on top for Ojemudia was throttling USC in the Holiday Bowl.
Still, Ojemudia believes he got a lot to prove to himself, NFL scouts and his teammates. He wants to work on his patience at the line, use the lanes that God gave him and run hip to hip with receivers.
"I prepare more than anybody here," he said. "It's in the film books and my attention to detail is what separates me from all the other corners."
Competition has been fierce all week with every player trying to make a name for themselves. Ojemudia knows it's survival of the fittest and he's in Mobile to make a statement. He's confident in his skill set and not afraid to cover any receiver.
Despite Richard Sherman aging in the NFL, Ojemudia looks up to the veteran corner because he's a student of the game and bounced back from injuries. Overall he's proud of his accomplishments at Iowa, cherishes the memories with his teammates and will be ready to show the scouts the program's brand of football.
"It's a blessing to be here, I'm the only Iowa guy so I feel good."