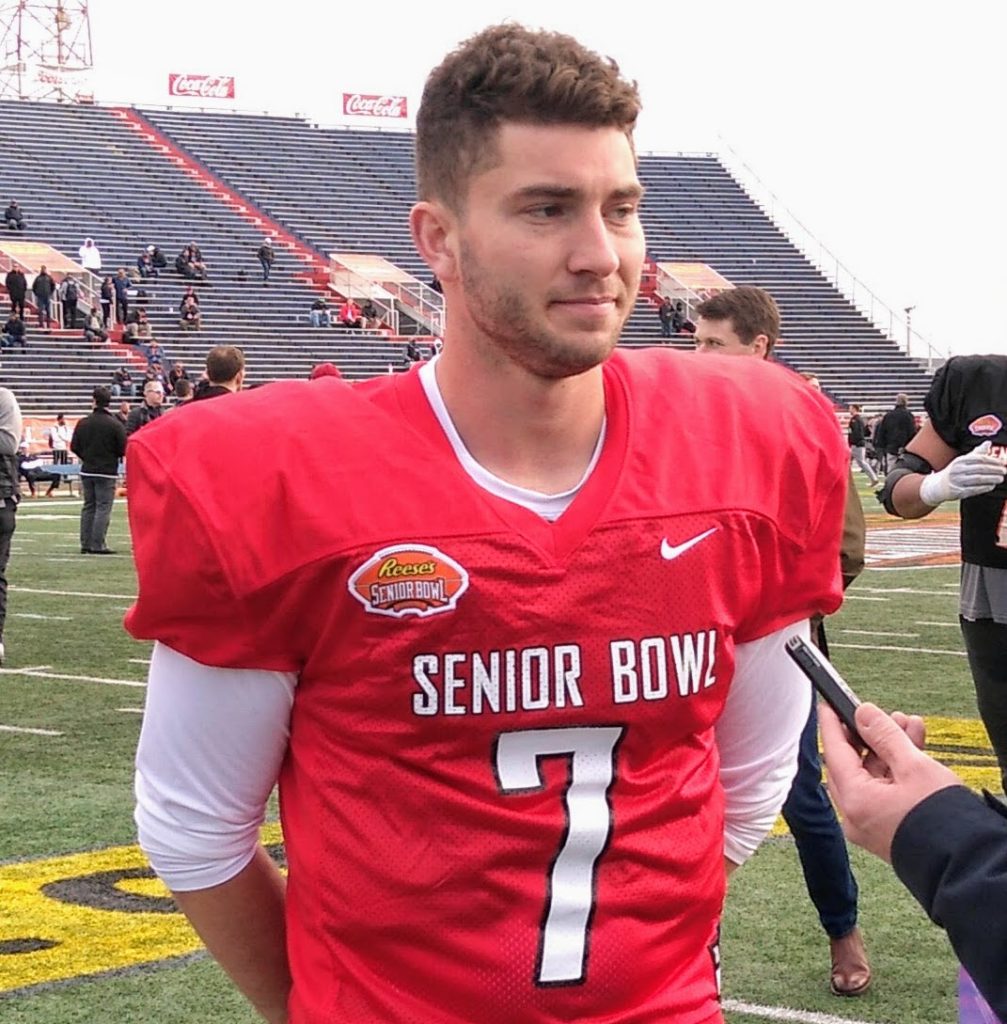 MOBILE, Ala. — The Michigan quarterback started out sluggish for the first two practices, but confident he'll be good to go in time for Saturday's game.
Shea Patterson's confidence shouldn't come as a surprise, considering he's one of the few players participating in the Senior Bowl with experience in the Big Ten and SEC. He had success in both conferences, passing for 23 touchdowns at Ole Miss and 45 at Michigan.
Patterson was also groomed by former NFL Coach Jim Harbaugh, who was a signal-caller himself. Having knowledge from a coach who was successful in the pros should be beneficial to the 23-year old's transition.
"Anytime I can learn from a guy like Coach Harbaugh it's going to help me moving forward," Patterson said. "There's no pressure because I've been doing this since I was a little kid."
In order for a quarterback to be successful at the next level he must have a short-term memory and not dwell on mistakes. Patterson knows he's under a microscope in practice with the scouts and just wants to give his best efforts. Competition has become more fierce throughout the week and the Louisiana native is making sure he stays above water.
"It's a heck of an opportunity to come out here and compete because I love to compete," he said. "I thought I didn't have the best day, but tomorrow I'm going to come out here firing ready to go and make it a positive one."
Although Patterson didn't get to beat Ohio State, he still won a lot of football games behind center in Ann Arbor and continues to have that winning attitude. He doesn't want to be judged for the 27 interceptions he threw during his collegiate career. Statistics can get skewed because of dropped passes by the receivers and deflected balls.
Having Washington State's Anthony Gordon and Utah State's Jordan Love as teammates, Patterson is striving to have a splash performance. Day three of practice was Patterson's last chance to show his skill set before Saturday and he felt he rebounded. His surprising mobility also helps him extend plays and move the chains.
Now he can't wait for his opportunity this weekend and proud of his maturation process and progression. The jitters, the crowd, the passion and the emotions, Patterson embraces everything that comes with the territory.
"It is all apart of it so I'm just having fun with it," he said. "I just want to be more consistent with letting it all rip."