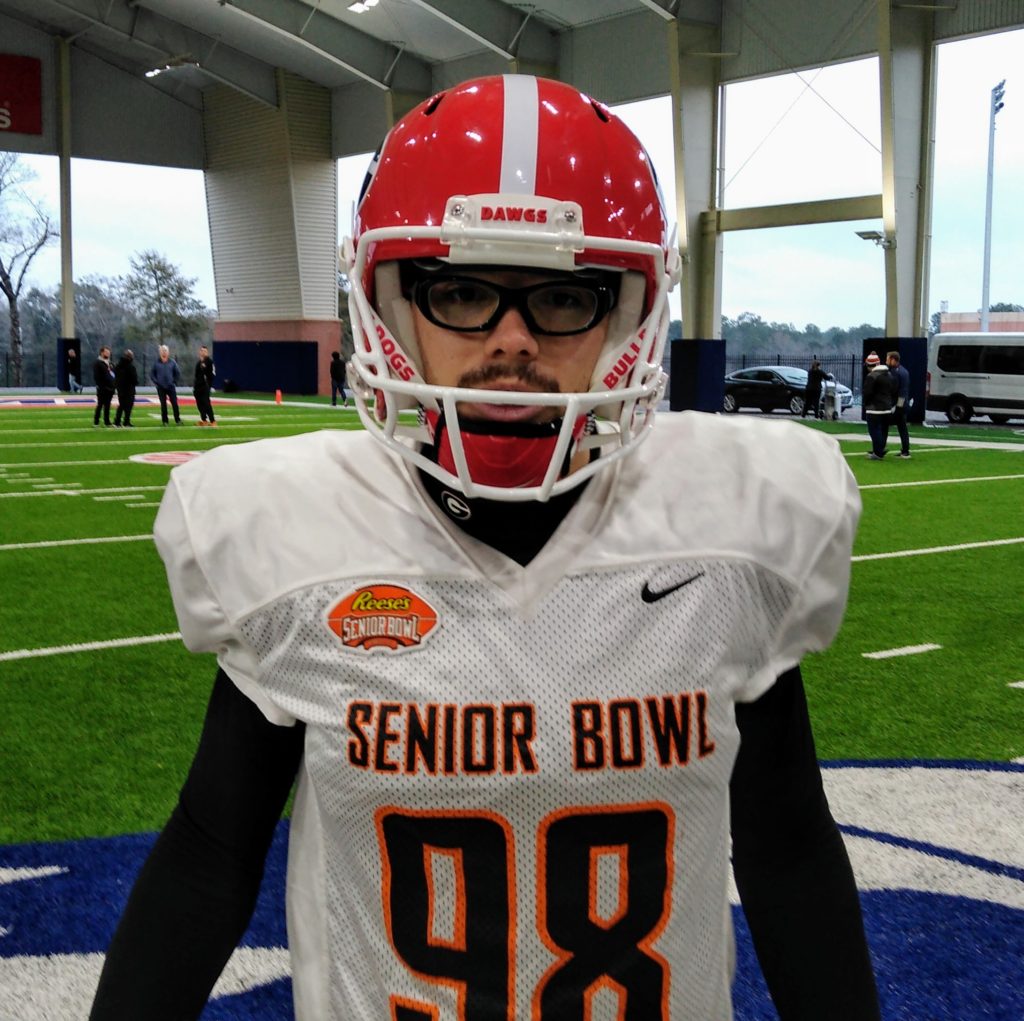 MOBILE, Ala. — He's the headliner participating in the Senior Bowl when it comes to Special Teams.
After all, Rodrigo Blankenship won the Lou Groza Award as the nation's best place kicker this past season at Georgia. Not to mention he's the program's all-time scoring leader after posting a jaw-dropping, 440 career points. Very few players can say they've had as many clutch moments as Blankenship and he hopes to continue his success at the next level.
"It's a huge honor to be here, you got the best seniors all across the country that are coming here to ball out and take their shot at the next level," Blankenship said. "So it's a blessing to to be here with these guys."
Blankenship is the only kicker on the South team and one of two players at the position competing in the event, along with Georgia Southern's Tyler Bass. Which is why the Georgia native wants to put on a good performance and impress all the NFL Scouts.
In order to be a successful kicker in the NFL you must be consistent, have accuracy and of course leg power. Blankenship believes he possess all of those qualities, but knows there's always room for improvement.
"I'm going to be working on ball height a little bit, just trying to make sure I'm clearing the line of scrimmage," he said. "Just trying my best to represent all of the specialists across the country and be here to help our team win Saturday."
The 22-year old also wants to work on his kickoffs. Instead of just blasting the pigskin into the endzone for a touchback, he wants to be creative with his craft and challenge the return team. Blankenship enjoyed his time as a Bulldog and the team had a great three-year run under Kirby Smart.
The six-foot, 187-pounder was a key part to a lot of Georgia's success, but understood that several people contributed to him receiving all of the accolades and hardware.
"It's a testament to our program as a whole," he said. "I couldn't have done it without our offense getting us in field position, without a long snapper and holder, so I think it's more of a team achievement than anything."
Like Gardner Minshew with the mustache trademark, Blankenship wants to do the same in the NFL with the specs he wears. It's rare to catch him without them on, he wears them with pride and it's apart of his everyday attire just like underwear and socks. Basically it's Blankenship's swagger and he refuses to sport the contact lenses.
"I need them to see so I can make my field goals, so they're going to stay."