Eno Benjamin focused on crafting his technique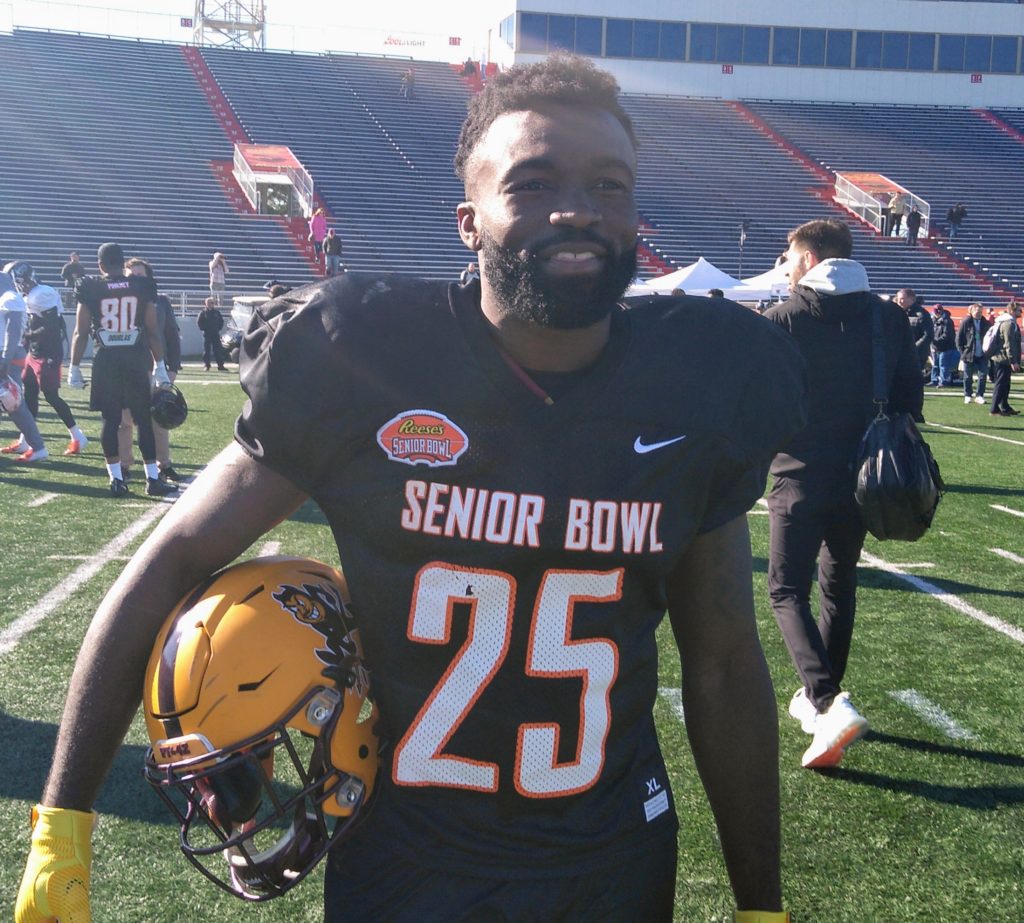 MOBILE, Ala. — He has been arguably one of the most productive running backs in the Pac-12 at Arizona State the past two seasons and hopes to continue his success as he transitions to the next level.
Eno Benjamin stands only five-foot-nine, but he's very explosive out of the backfield and led the conference in carries in 2018. He rumbled for 2,725 yards on the ground and 16 touchdowns the past two years, including 15 games of surpassing the century mark in rushing.
The Texas native also takes pride in being a receiver and hauled in 42 passes in 2019. Benjamin believes those attributes will help him in several offensive schemes in the NFL. Now he's participating in the Senior Bowl and trying to impress the scouts with his rare blend of speed and quickness.
"I'm just doing everything that's asked, whether it be special teams, running or catching the ball," Benjamin said. "As a running back you have to be productive and not reactive when taking care of the football on the front end."
He weighed in at 195 pounds, but he normally plays at 206. The 20-year old is trying to be in the best shape possible so he can feel good and confident to produce numbers at a high level. Running backs only have a shelf life in the NFL and it's inevitable when it comes to a point they are considered damaged goods.
Still, Benjamin believes he has the work ethic of veteran back Frank Gore in terms of the pounding his body has been enduring and he's still going strong.
"I do think the running back position is a very important role on a team," he said. "Now teams are throwing to the running backs, giving them more touches and those are some of the things that stand out."
Benjamin wants to work on his fumbling issues and is striving to improve as a blocker. He's enjoying time with the other running backs out on the field and all the different skill sets they bring in the huddle after the first day of practice.
"There's no competing out here, we all trying to push each other to get the same spot," he said.
He played two years under Herm Edwards, who was a head coach in the NFL for nine years and Benjamin hopes what he learned from him will be beneficial with becoming a pro athlete.
As for now Benjamin is soaking up everything like a sponge from the new coaches and just wants to play fast. He's building chemistry with all of the different offensive linemen and hopes the South's offense will eventually be in sync for the remainder of the week.