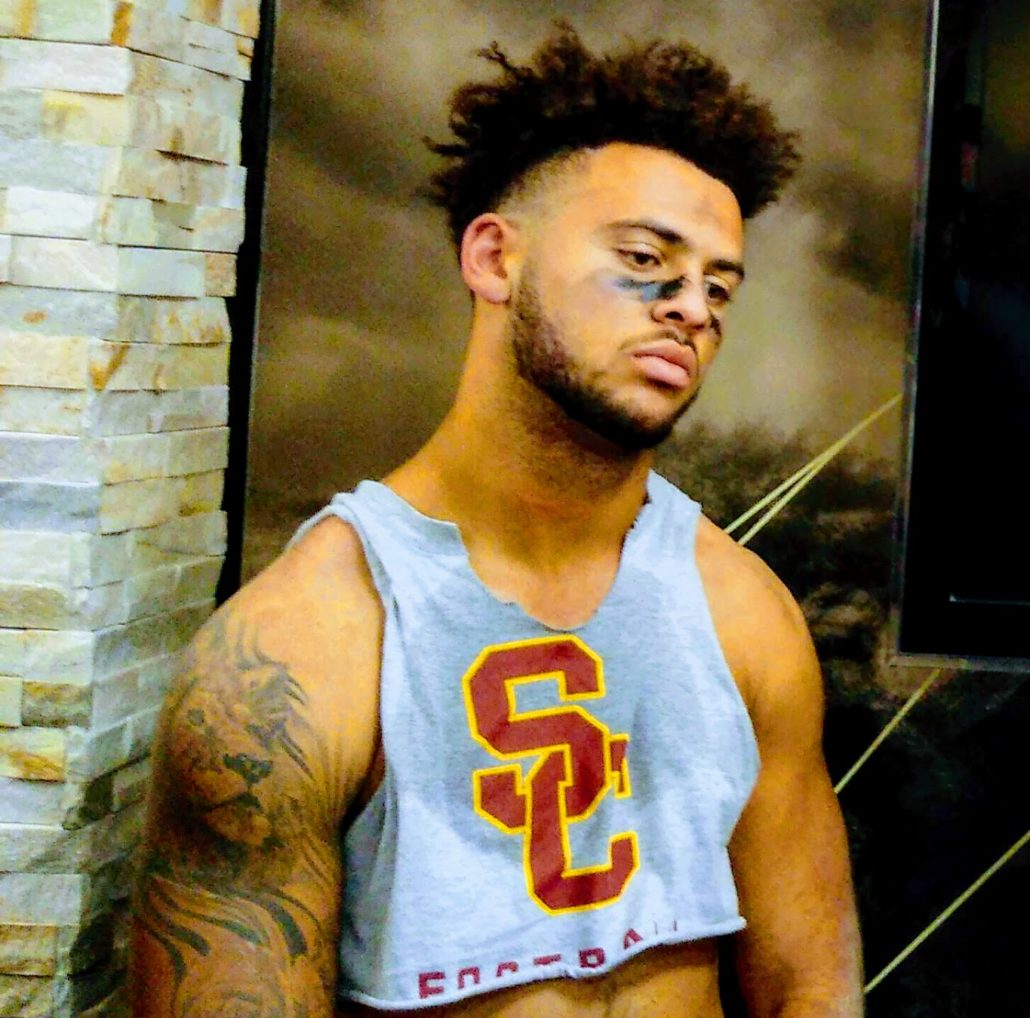 When you think of USC Football legendary players at the skill positions quickly come to mind.
Pro-style offenses, drop back gun slinging quarterbacks, breath-taking running backs and prolific wide receivers. The program been dubbed 'Wide Receiver U' for decades and continues to live up to its' billing with consistency at the position.
Four and five-star wideouts seem to grow on trees out in California year in and year out. The Trojans usually get the cream of the crop in that department. Game-breaking wideouts hoping to follow in the footsteps of all the other great Trojans that came before them.
Michael Pittman was one of those highly-touted wide receivers that arrived on campus in 2016. After three years of flying under the radar, Pittman saved his best for last and put together a senior season for the ages. The California native has the athleticism and hands to make acrobatic catches look easy.
Pittman is also a mismatch nightmare for defenders in any one-on-one situations. He showed he was a man among boys out on the field this season and set the Pac-12 on fire with 95 receptions, 1,222 yards and 11 touchdown catches. The six-foot-four, 220-pounder leads the league in receptions, receiving yards and receiving yards per game. Accomplishing those feats got Pittman All Pac-12 honors and he's arguably one of the best wideouts in the country.
He's the reason why true freshman quarterback Kedon Slovis' transition went smoothly after JT Daniels was lost for the year early in the season. Having Pittman to throw the ball to makes any quarterback's life easier in the pocket. Which is why it shouldn't come as a surprise that Slovis was named the Pac-12's Freshman Offensive Player of the Year.
Coach Clay Helton refers to Pittman as 'Superman' because he gets the offense out of dangerous situations in the clutch. He's USC's safety net and his production is hard to find in the Power Five.
"I tell you what, reps and experience matter," Helton said. "Every time you get to play in a game, you get those reps and you get those number of plays, you just get better and better."
Pittman is USC's dynamic weapon on offense and Iowa's defense may have a hard time containing him for four quarters. Pittman doesn't care much about statistics and instead stays focused on helping his team succeed any way he possibly can.
"Win, obviously we're focused on just winning games," Pittman said.
The Tojans have done just that, winning five of their last six and their aerial attack on offense has been the main reason why. Getting the ball in Pittman's hands usually results in a first down, defensive pass interference or a touchdown. Slovis has developed a connection with Pittman on the field and their chemistry happens when the offense needs it the most.
A big reason why Pittman has been impressed with the young signal-caller's maturation process and he's glad to have Slovis lined up behind center.
"For him being so young and making those big plays is huge," Pittman said. "I think Kedon is a great player and I think he has a great future."
The Holiday Bowl will be the last time Pittman gets to play in the USC uniform and the Hawkeyes should be expecting the senior will be focused on going out with a bang.