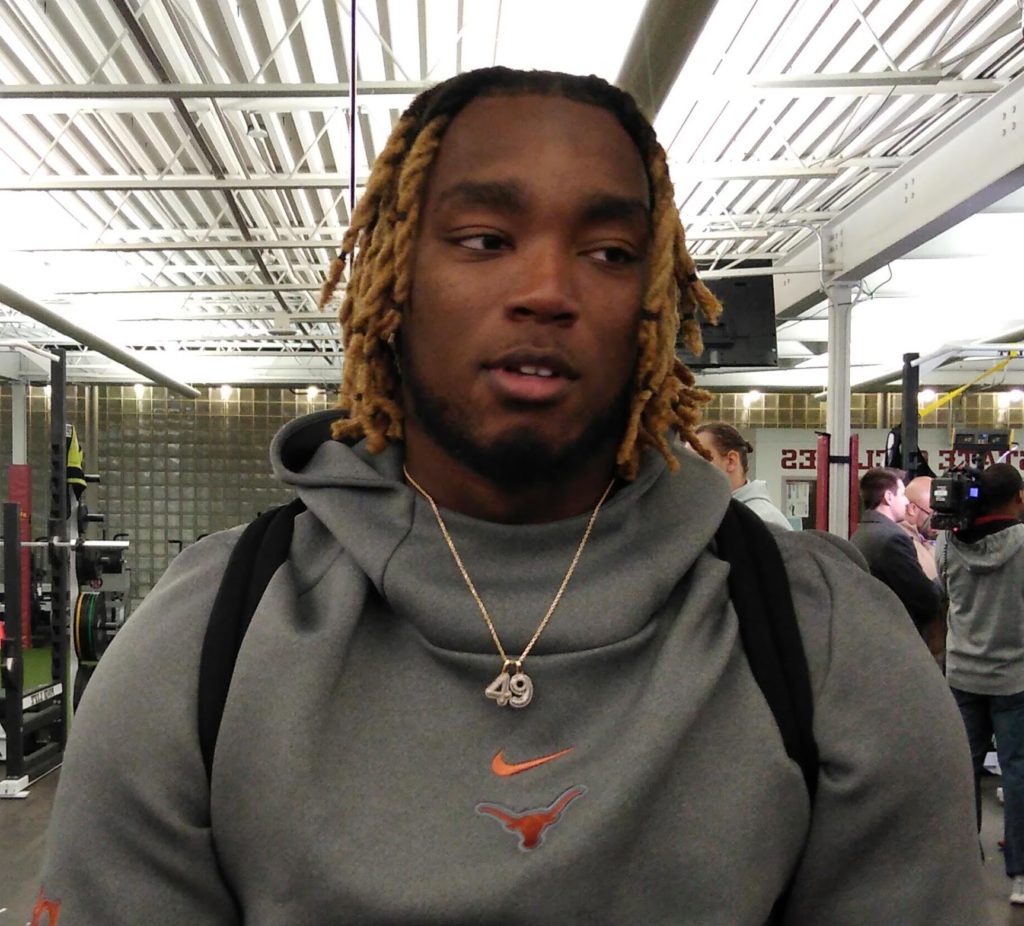 Texas started out the season as a top-ten team with National Title implications.
After all quarterback Sam Ehlinger was a dark horse Heisman contender and the Longhorns' defense was supposed to be one of the Big 12's best.
Not only were those dreams dashed early on, but the Longhorns finished the regular season with five losses, including four in conference play. The Longhorns are viewed as one of the biggest underachievers of the year and the defense has endured a a lot of blame for the teams' struggles.
And rightfully so, after the unit allowed 30 or more points through six of Texas' first eight games. Junior defensive end Ta'Quon Graham knew changes had to be made in order for the team to take that next step. The Longhorns had to improve their preparation from week to week and the players had to believe in one another.
The formula worked out well on that side of the ball. Graham and his teammates gained confidence and Texas' defense allowed 23.7 points per game over the final four heading into the post season.
"Even with some of our struggles we may have we just have to focus on each other and come together," Graham said. "Fix all those little mistakes that we see, that's all we can do."
The Longhorn defenders are trying to build on their recent success with the Alamo Bowl clash against Utah looming. The Longhorns will need to be at their best going against the Pac-12 runner-ups, who were one win shy of reaching the Playoffs.
The Utes have a record breaking running back in Zack Moss and Tyler Huntley is one of the best dual-threat quarterbacks in the country. Still, Graham believes in himself and his teammates. The six-foot-three, 300-pounder showed he can be a force after tallying a sack against LSU and Texas Tech. Not to mention Graham had a season-high, five total stops in the win over Kansas State.
He'll need to bring that same intensity off the edge when Texas' front seven tries to contain Huntley in and outside the pocket. It's a good sign that the defense tightened up and got stronger as a unit through the month of November. Now the Longhorns defensive line will have to set the tone in the trenches because the Utes are a physical bunch up front.
In hindsight Graham and the rest of the defense should be up for the challenge. Texas wants to close out the season on a high note and the best way to do that is by winning its' third-straight bowl game.
"I feel like we really made an emphasis on trying to stop the run, trying to stop the explosive plays," he said. "I feel like we played more together during the second half of the season."