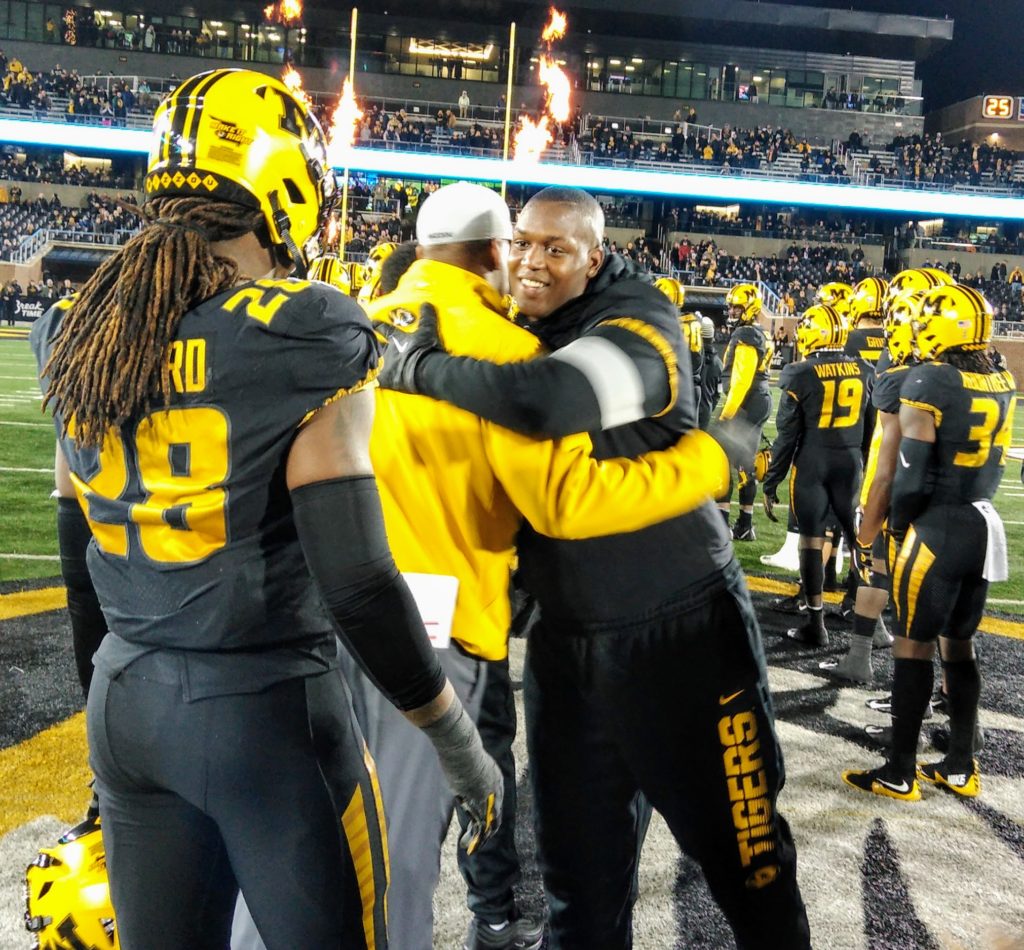 COLUMBIA, Mo. — Saturday's game at Faurot Field wasn't the ideal ending for all the seniors on Missouri's football team.
The 24-20 loss to Tennessee was Missouri's sixth of the season and fifth-straight. Now the Tigers have lost six or more games in three of the past four years of Barry Odom's tenure and the team is struggling to pick up the pieces. The offense continues to struggle and at this point someone has to accept accountability.
Missouri had one of the best defenses in the SEC for the first half of the season. However, the unit hasn't performed up to the same level during their late season debacle and conference play hasn't been pretty. The Tigers' offense hasn't done the defense no justice either.
Being held to single digits by Florida and Georgia is a legitimate excuse, but struggling to score against Vanderbilt and Kentucky has raised some eyebrows.
Saturday night was no different for Odom's team. Missouri only mustered 280 yards of total offense and couldn't find the endzone in the fourth quarter. Two-time 1,000-yard rusher Larry Roundtree averaged a mere 2.7 yards on 16 carries. Not to mention no receiver had an impact on the game. It's obvious star tight end Albert Okwuegbunam not playing hurt the offense in more ways than one.
Tennessee quarterback Jarrett Guarantano picked apart the secondary with ease. The Tigers' secondary was penalized for pass interference numerous times because they couldn't cover the Volunteers' receivers. Missouri's front seven couldn't generate much pass rush, which led to three different Tennessee wideouts having over 100 yards in receiving.
Sitting at 5-6 with one game left in the regular season didn't seem likely two months ago. Missouri was expected to compete in the SEC East when quarterback Kelly Bryant joined the team. He hasn't had much help from a supporting cast either. Now the team is trying to salvage what's left of an underachieving season.
For the seniors on the team this will be their first non-winning season in three years, plus Odom has yet to finish with a winning record in conference play. The players really don't have nothing left to play for but pride. Still, there's one more game on the schedule and it's against a Arkansas squad that hasn't won a game since the third week of September.
Odom needs to rally his team so they can at least end the season with some dignity. Breaking even with a 6-6 record is not a losing season and that should be enough motivation for the Tigers.