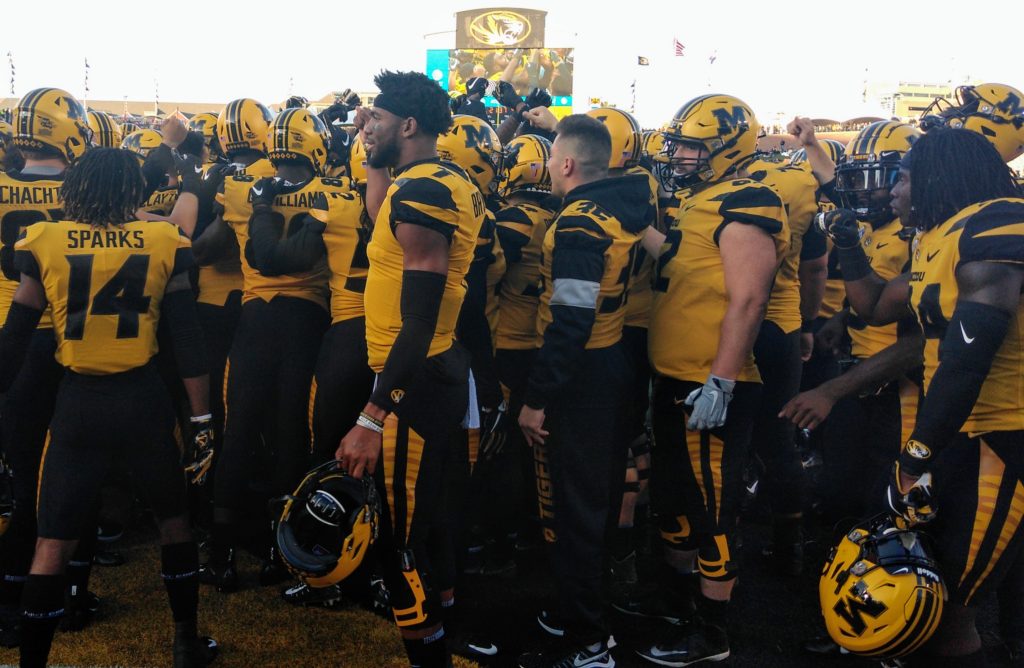 It's no secret that the Tigers are currently on a four-game losing streak after winning five of their first six of the season.
Missouri hasn't won a game in over a month, but has a chance to salvage what's left of an underachieving season. A victory over Tennessee on Senior Day under the lights would be a start. Barry Odom is trying to lead his alma mater to three-straight winning seasons, but that's in jeopardy if the Tigers lose Saturday's game.
Motivation might be an issue for Odom's squad, considering Missouri is ineligible for the post season by the NCAA. Still, If Missouri wins its' two remaining games it'll finish the season at 7-5 and break even in conference play.
That's easier said than done with the Tigers having no pulse on offense during the losing streak. Missouri has averaged a mere 6.7 points per game during that span and face a Tennessee defense coming off a bye week and playing lights out the past three games.
Not to mention Odom has yet to finish conference play with a winning record. The team cracked the AP top-25 last month at No. 22, but fell out after game six and never resurfaced. The Tigers' defense been allowing 25 points per game during the losing streak and need to get back into their early season form before it's too late.
However, Kelly Bryant should have one more great performance left in the tank for his last time in front of the Missouri faithful at Faurot Field. The offense has to come alive in hopes of stopping this late season debacle. In hindsight Saturday's pivotal divisional matchup is of two teams going in opposite directions.
Tennessee has won four of its' past five games, including three-straight and is trying to become bowl eligible for the first time since 2016. Missouri on the other hand is trying to stay afloat on a sinking ship that won't reach the island anyway.
Ironically, the Volunteers have lost two-straight to the Tigers with the exact same score of 50-17. Being outscored 100-34 is not a good look and the Tennessee players won't be taking Missouri lightly. The Volunteers have lost four of their past five road games dating back to last season. Hopefully for the Tigers sake the 12th man will help some them in critical downs.
Odom will need all of his players and assistants in all hands on deck mode if Missouri wants to continue its' goal of posting another winning season.