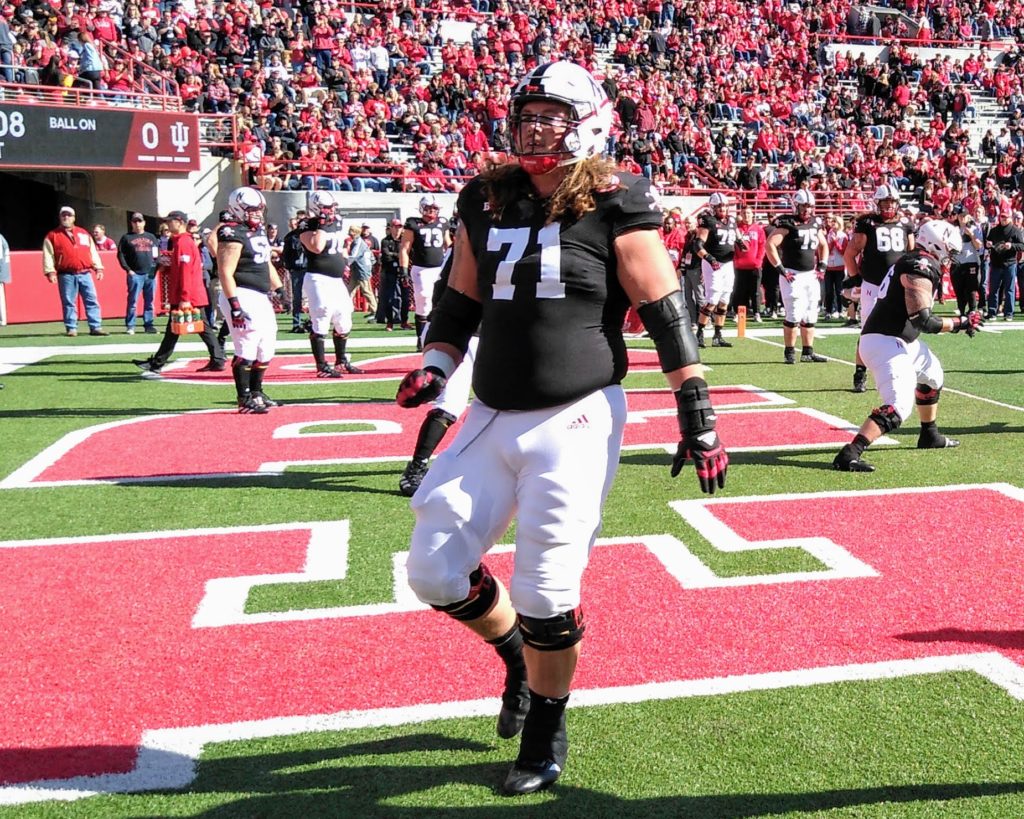 LINCOLN — Nebraska is coming off one of its' best rushing performances of the year and needs to continue a great ground attack to keep its' post season hopes alive.
Although it was the sixth loss of the year for the Huskers, the offense showed grit. Steamrolling for nearly 300 yards on the ground against Wisconsin's stingy defense was an impressive feat and showed promise for Nebraska's offense.
The offensive line finally played up to their potential, showed improvements in the trenches and Matt Farniok believes the unit can build on the momentum. Everything starts up front with the big boys and they are the ones who have to set the tone when Adrian Martinez is lined up behind center.
"We did a better job of just simply executing what we were supposed to, when it came down to it we kind of finally cut loose and trusted technique," Farniok said. "With the players we have when we put bodies on bodies we have good enough players that they are going to create plays and get open."
Now the Huskers' backs are against the wall in a pivotal road game this Saturday and they have lost 10 of their last 11 away from home. Farniok expects his team to show up again. None of the upperclassmen on the team wants to suffer through three-straight losing seasons and the South Dakota native knows that'll be at stake as Nebraska prepares this week.
"We've done it pretty much all year, we've proved that we can move the ball," he said. "There's no wishing that we're gonna score, we are going to score, there's no other second thoughts about it."
All of the Huskers' wins this season have been offensive shootouts and they'll have to score to win Saturday's game. Nebraska averaged 10 yards per play last Saturday and the offensive line opened holes for Dedrick Mills to breeze through on his way to a career day. Finishing drives be a must for both teams, especially with Nebraska on the road.
However, scoring has been a problem for Maryland's offense all season. The Terrapins have lost seven of their last eight overall, including five-straight and have averaged a mere 15.3 points per game during that span.
Still, because of the Huskers' brand they should expect the Terrapins to show up and give them a competitive game. As for Farniok, he's willing to be versatile and play numerous positions up front just to help the team get back on the winning track.
"Whatever they tell me to do and whatever is best for the team is all I care about," he said. "I want this place more than ever to start rolling and start getting wins because people here have worked so hard and they have given everything they have."
The  six-foot-six, 335-pounder wants to get Nebraska back on track to where it should be and a win over Maryland would make the last game against Iowa the biggest one of the season.  Nebraska's post season fate is on the line and with so much at stake for the program expect and Farniok hopes his teammates are going to play their hearts out Saturday afternoon.