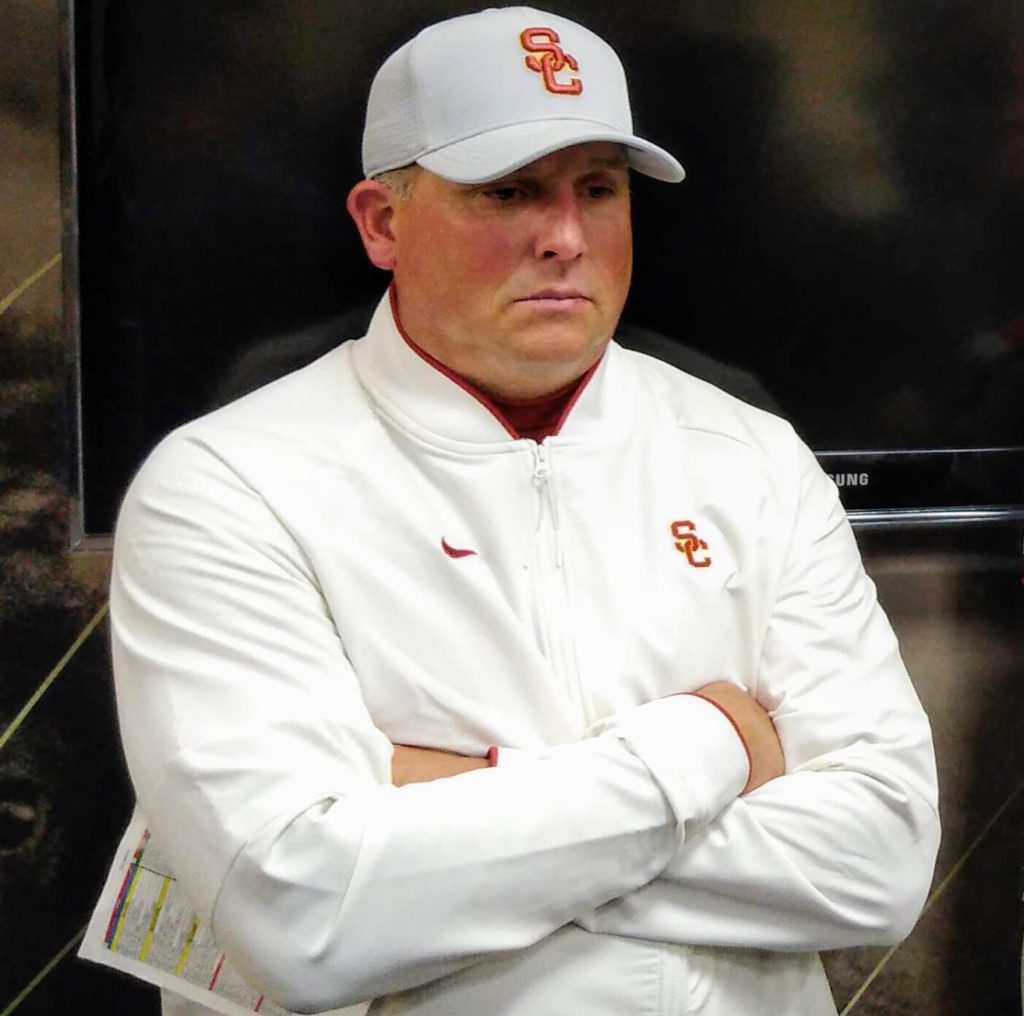 USC will conclude its' regular season against UCLA this Saturday at the Coliseum, a week earlier than any other Power Five program.
The timing has put the College Football world's attention on Clay Helton's job security instead of the cross-town rivalry. For a coach that has won 39 games in nearly five seasons, including a Pac-12 Title in 2017, it's an eye-opener that he's even on the hot seat.
The Trojans haven't been elite since Pete Carroll left the building. However, Helton led the program to a conference championship, something his predecessors Lane Kiffin and Steve Sarkisian couldn't do.
Still, for a second-straight year USC will finish the regular season with four or more losses. Recruiting has taken a dip under Helton's leadership and that speaks volumes at a place like USC. Not to mention Lynn Swann, who decided to retain Helton last season, resigned as school's Athletic Director back in September.
Mike Bohn was hired to replace Swann 10 days ago and now time is of the essence with the big decision looming. The outside noise continues to get louder and It remains to be seen if the coaching rumors have been a distraction to the players and their preparation for Saturday's clash with the Bruins.
With the early signing period in recruiting approaching next month the pressure is on Bohn to make a move. Does it even matter that USC has won four of its' last five games? Plus Helton can make it five of the last six with a win over UCLA.
Inconsistency has been the team's biggest problem. The Trojans are averaging 36.2 points per game in their seven wins, but only 23 in their four losses. USC's defense has been a hit and miss also, allowing 22 points per game in the seven wins, but 36 in the four losses.
As a coach all you can do is play the games on your schedule and try to win them all. No one truly knows what's going to happen, but everyone anticipates Helton won't be returning.
Bohn continues to downplay the entire ordeal, but it's hard to ignore the inevitable. Urban Meyer's name has been circulating around and stealing the headlines about being a potential replacement. He's currently a Fox Sports analyst alongside USC alumni Matt Leinert and Reggie Bush. Meyer would definitely be a splash hire.
Regardless of the matter, if Bohn decides to get rid of Helton, you know he's going after a big-name prospect. That shouldn't come as a surprise considering USC is a blue-blood program and double-digit wins are expected every season.
Maybe it was a curse to all the future coaches of USC that Carroll set the bar so high. USC's brand is still a big deal in College Football and everyone knows the program is a sleeping giant. The Trojan fans wants the team to fight on and we'll all see soon if they'll be doing it with or without Helton.