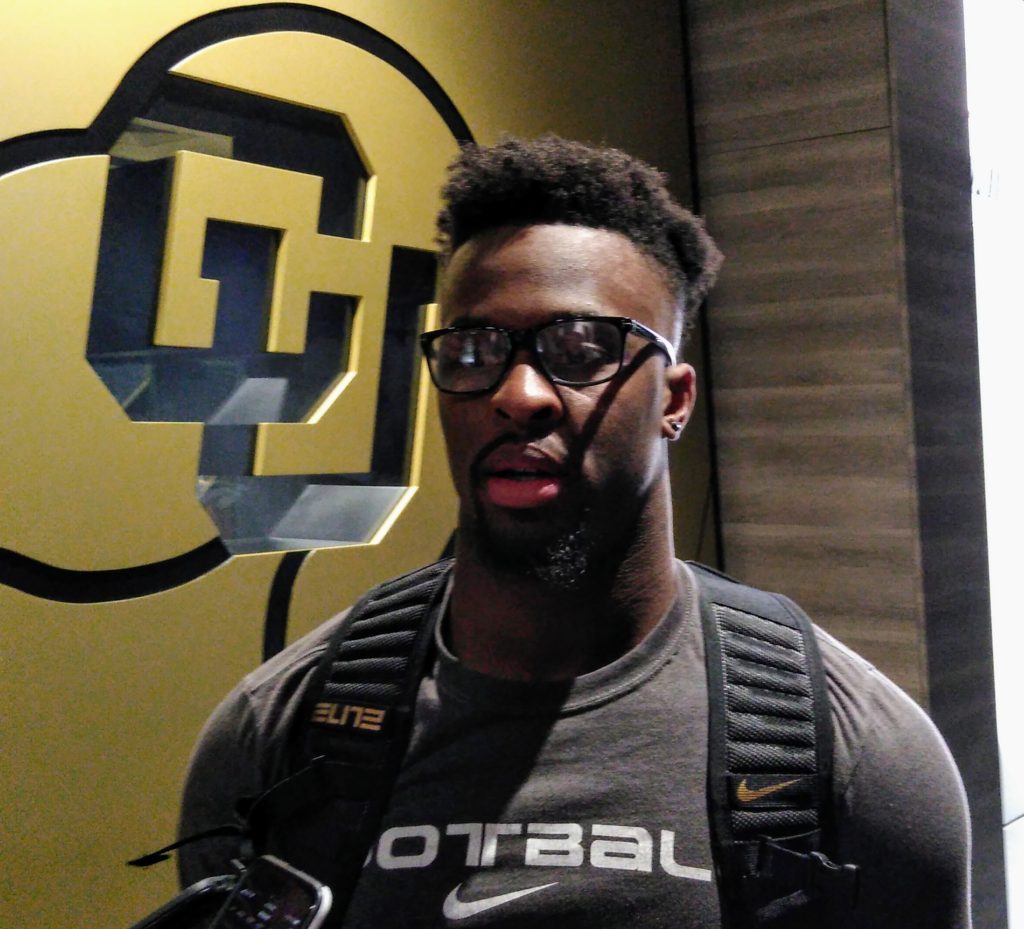 BOULDER, Co. — After a thrilling 35-31 defeat at home to USC Friday night, Colorado has dropped its' fourth-straight conference game.
The Buffaloes' defense continues to struggle and has allowed 39 points per game during that span. It's something that frustrates Mikal Onu and he's all too familiar with losing. After all Onu is a graduate transfer from SMU and the team went 17-20 during his three-year career there.
Colorado's offense played well enough to beat USC, but the defense couldn't get off the field. The Buffaloes' offense even had 520 total yards, compared to the Trojans 518 and ran seven more plays, but couldn't capitalize in the clutch to win the game. The Colorado defenders had a few chances to recover fumbles and intercept passes, but couldn't catch a break.
"When we get takeaway opportunities we have to make those and take advantage, I feel like we didn't do that," Onu said. "We got the ball on the ground and in the air multiple times and we didn't capitalize on it, so we'll work on that."
The five-foot-11, 205-pound safety is an enforcer in Colorado's secondary, who has 44 total tackles and three interceptions this season. He wants to continue to lead by example. The Buffaloes' pass defense has been the teams' glaring weakness and opposing Pac-12 teams continue to expose that. USC freshman quarterback Kedon Slovis torched Colorado for 406 yards and four touchdowns.
Onu knows the secondary needs to improve and he does his best to try and guide the younger defenders. Experience is vital for success, not to mention Colorado also has multiple players out on both sides of the ball. The Texas native is glad the Buffaloes have an extra day to prepare for their next game.
"I'm not sure how many injuries we have, but that's the biggest thing that comes away from a short week going into a longer one is getting guys healthier" he said. "The bigger chance to watch film, get ready for the next opponent and get an extra day, that always helps."
The team's current debacle is reminiscent of last season's. Mel Tucker been trying to establish that mental toughness in his team to win the close games. However, it's not panning out on the field and the Buffaloes needs to win three of their next four games to become bowl eligible.
The biggest thing is that we don't get comfortable with losing and we got to play better," Onu said. "We got to stop people, especially towards the end, this one hurts for sure, but we'll respond next week."
Colorado hits the road again for week ten and will play a UCLA team fresh off a blowout win over Arizona State. The team currently has minimal momentum, but Onu believes the opportunity is there to get things turned around. Colorado will need to seize the moment if they want to snap the losing streak.
A bowl bid is attainable and the Buffaloes still have a lot to play for. No one on the team wants suffer a third-straight losing season.