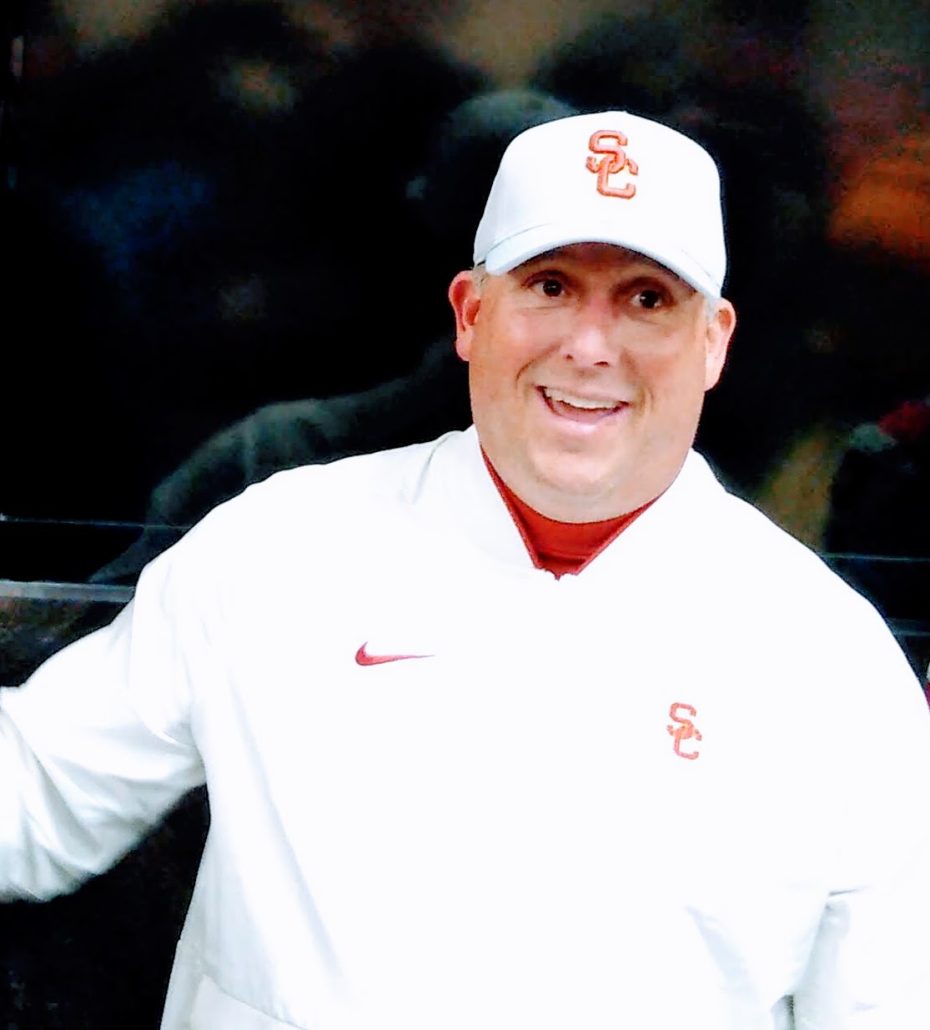 BOULDER, Co. — USC still sits atop the Pac-12 South and controls its' own destiny after a 35-31 road win at Colorado Friday night.
It was the Trojans' 14th-straight victory over the Buffaloes and the team was able to snap a three-game road losing streak. USC has now won four of its' last five conference games and Clay Helton's hot seat is pretty much on freeze mode at the moment.
His team showed a gutsy performance and rallied back late in the fourth quarter to silence a rowdy crowd at Folsom Field. Freshman quarterback Kedon Slovis had a monster game, with 406 yards through the air, four touchdowns and one interception.
Slovis showed he has complete command of USC's offense and is looking like one of the hottest young signal callers in the Pac-12.
"Anytime that you throw for over 400 yards, that type of consistency, we will take it any day," Helton said. "College Football is hard and Pac-12 games on the road are hard."
Colorado didn't go down without a fight and finished the game with 520 yards of total offense, compared to USC's 518. The Buffaloes have now lost their fourth-straight conference game and third-straight at Folsom Field. Colorado has never beat USC and the loss was frustrating to Mel Tucker because his team came so close to pulling off the upset.
"That was a tough one for us, give USC credit, they made more plays than we made," Tucker said. "They have a good football team, good players and good coaches."
USC wide receivers Tyler Vaughns and Michael Pittman both went over the century mark in receiving yards and combined for 15 catches and three touchdown grabs. Slovis used Colorado's secondary for target practice and shredded the unit for two touchdown passes in the fourth quarter.
"We knew we could do what we wanted offensively as long as we executed," Slovis said. "You saw at the end there what happens when we execute, it's a really good confidence booster when you score on three or four plays."
In all five of the Trojans wins this season they scored  30 or more points. However, scoring 34 points in front of a crowd of 48,913 fans was the tale of the day. The Trojans persevered and despite being down by 10 points in the third quarter, they never lost focus, which speaks volumes of their mental toughness.
"To be on a Friday night, with that type of electricity and that type of environment man we had a bunch of fun out there," Helton said. "This is something that builds teams and builds families and make you stronger."
USC's defense again allowed 28 or more points on the road and gave up a chunk of yards. Not to mention the unit didn't force any turnovers. Still, Helton was proud of his defense and feels the unit can build off their performance. After all, USC was missing multiple starters on both sides of the ball.
"At the end of the day you find a way to get that stop when it is needed the most, and it wasn't just one, it was a couple in that fourth quarter," he said. "We had to make some punts after being backed up, the defense had to get us the ball back and they did."
Now the Trojans will head back to Los Angeles after this game with a ton of momentum. USC is one win away from becoming bowl-eligible and already tied its' win total from last season. A showdown with Oregon in the Coliseum looms next Saturday and a victory over the best team in the North will go a long way for Helton and his team.