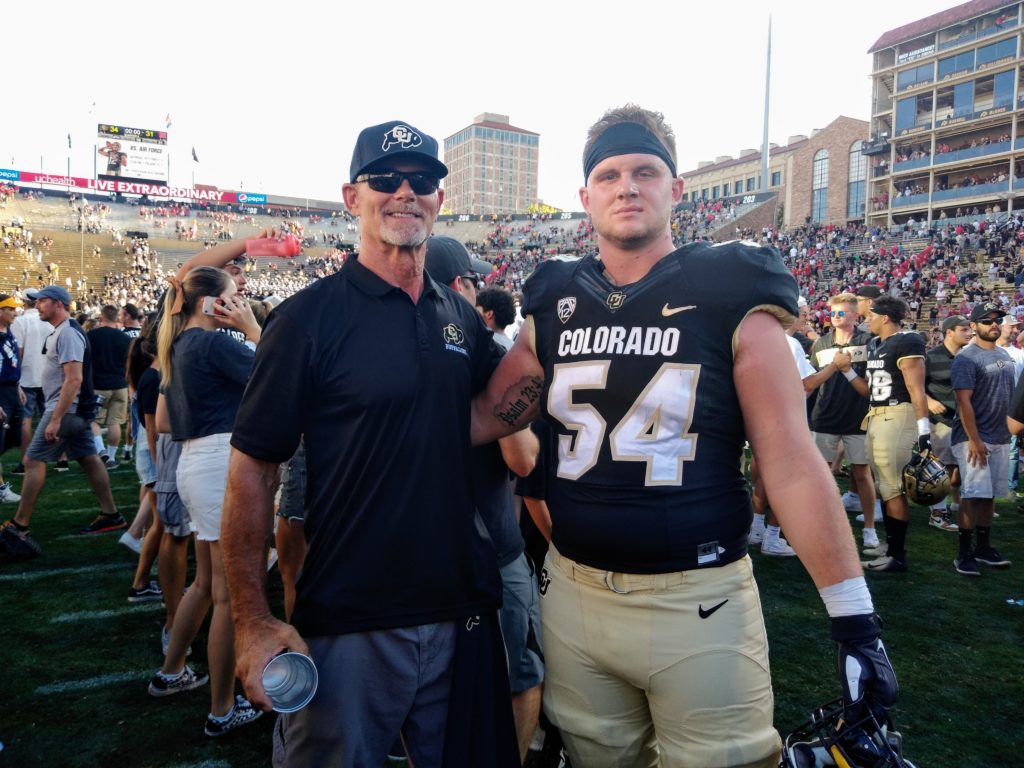 BOULDER, Co. — Colorado hasn't won at Folsom Field since week two over Nebraska and the team is on a three-game losing streak.
Colorado lost at home in overtime to in-state rival Air Force and in the closing minutes to Pac-12 South Division foe Arizona. It's all starting to resemble last season's late debacle for the Buffaloes. However, Mel Tucker will need to keep his players focused and has emphasized mental toughness since he arrived in Boulder.
Colorado is hosting USC Friday night, its' biggest conference foe at home this season.  It'll be an opportunity for a Friday night upset, but the two teams are going in opposite directions as of late. The Trojans are in first place in the South Division, while the Buffaloes are 1-3 in Pac-12 play and sit at the bottom of the conference standings.
Now the pressure is on Tucker to get Colorado over the hump. It all starts with the offense, which has been abysmal the last two games. The Buffaloes have been outscored 86-13 during that span, but both of those losses were on the road.
It's perfect timing for the team to be back in front of the home crowd and feel the love and support from the fans. Clay Helton has been scrutinized all season long, but USC has won all the right games to sit atop the division. Still, the Trojans has yet to win on the road this season and lost four-straight dating back to last season.
This will be a pivotal matchup between divisional foes. Colorado has yet to beat USC since joining the Pac-12 and have lost eight-straight. The Buffaloes need to get the monkey off their backs if they have any hopes at becoming bowl eligible by the end of the regular season.
USC is definitely the more talented team, but Colorado knows how to play scrappy. Crazy things happen in those late October night games and it's going to take a complete team effort to pull off the upset. USC is fresh off a 27-point win over an Arizona team Colorado lost at home to three weeks prior.
The game will come down to which team wants it more. Helton is coaching to save his job while Tucker is getting a feel for Pac-12 football. Friday's game against USC will be the first of three-straight California schools for Colorado and recruiting will be a big aspect for Tucker also.
Regardless of the matter, Tucker is in his first season and Colorado has everything to gain, while Helton and the Trojans have everything to lose. Something has to give.