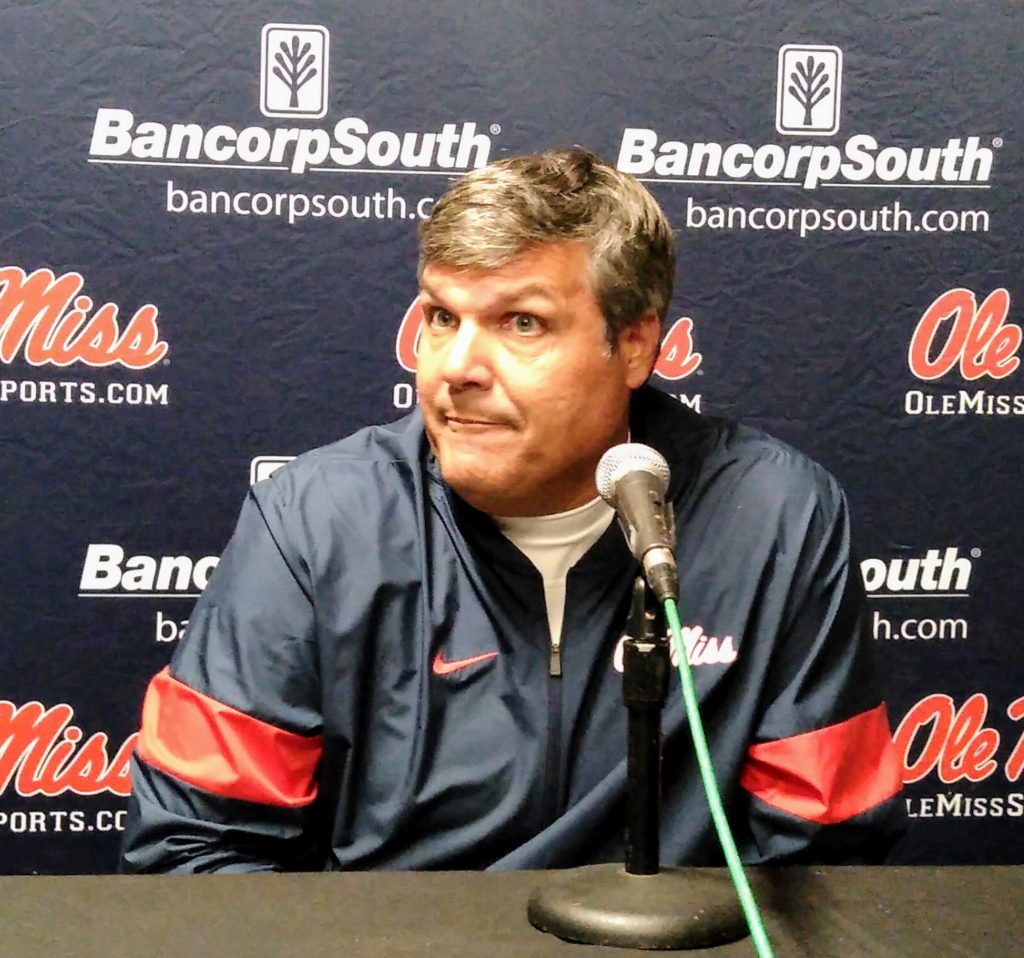 COLUMBIA, Mo. — Ole Miss lost its' third-straight road game of the season after a 38-27 victory by Missouri at Faurot Field Saturday night.
The Rebels are now on a five-game road losing streak and have gone 2-9 away from home under Matt Luke. Despite the double-digit loss at Missouri Luke is proud of the way his team kept fighting and competing. The Rebels made plays at times, but were inconsistent and couldn't get out of their own way.
Luke knew his team was walking into a snake pit. After all Ole Miss was on the road in the SEC, under the lights and it was Missouri's Homecoming. Over 62,000 fans were making life hard for freshman quarterbacks Matt Corral and John Rhys Plumlee.
Luke has played musical chairs with two signal-callers all season long, but he finds ways to both of them effectively. There's no quarterback controversy or one that Luke favors over the other. It just so happens the Rebels' offense was going against one of the best defenses in the SEC and yards were hard to come by.
Still, the offense finished with 440 yards, including 204 on the ground, but costly penalties and turnovers negated big plays.
"I think you have to find ways to win football games, especially when you come on the road and the missed opportunities make it tougher," Luke said.
The Rebels' defense had a tough time stopping the Tigers' ground game and got steamrolled for 240 rushing yards. Luke watched as Missouri's offense got big chunk plays from quarterback Kelly Bryant. He threw for 329 yards and Ole Miss could do little to contain Bryant and Luke credits him for that.
"We backed him up and he made some big-time throws coming out right there in the fourth quarter, he looked pretty accurate," Luke said. "Again he's an experienced guy, he's been in big games and he made plays when he had to."
The Rebels couldn't stop Bryant, but he was just part of the team's miscues. The defense was penalized twice for targeting, including one by starting linebacker Jacquez Jones.
It's something Luke believes were tough calls, but he's not criticizing any officials. Instead Luke wants his players to keep up the intensity, but to do it carefully.
"We got to continue to be aggressive, we have to be smart and play with our eyes up," he said.
Nonetheless it was a disappointing loss for Ole Miss and Luke feels his team played well enough to win. Now it's back to the drawing board for the Rebels. A key SEC West divisional clash with Texas A&M at home looms.
Luke needs to dissect what worked against the Tigers and build on that through a physical week of practice in preparation for the eight game of the season. Becoming bowl eligible is still in play for the team and the next three weeks will reveal how the Rebels will finish in the West pecking order.