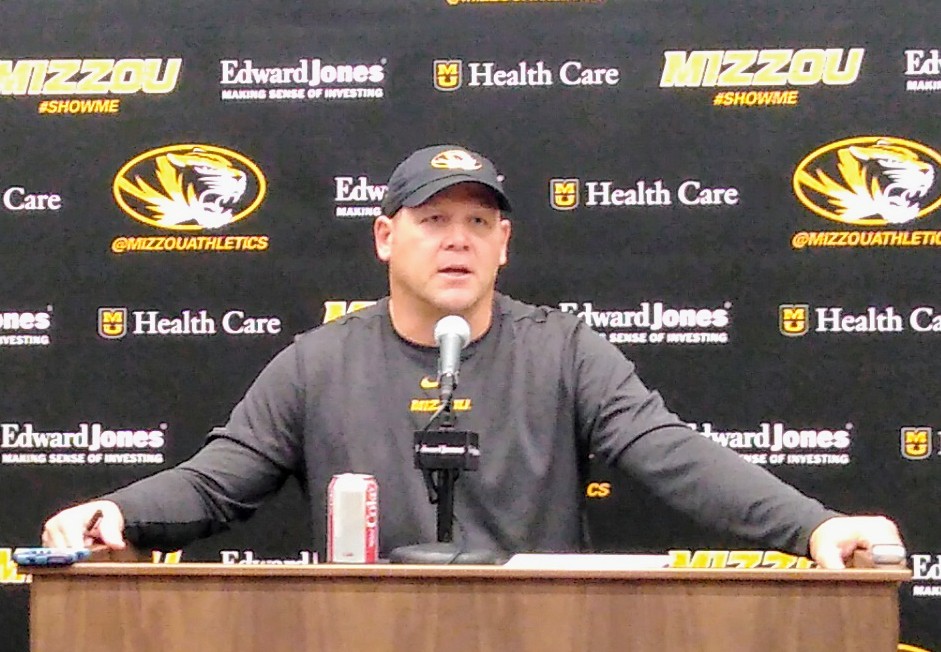 COLUMBIA, Mo. — Missouri put on a show in front of a sold out Homecoming crowd at Faurot Field Saturday night.
The 38-27 victory over Ole Miss was the teams' fifth-straight and Barry Odom's second five-game winning streak with the program. After losing their first four conference games for the past three seasons, the Tigers are now 2-0 in SEC play for the first time since 2013.
As a matter of fact Missouri has won six-straight SEC games dating back to last season. Odom is pleased with his team's performance against the Rebels on both sides of the ball and excited they finally won a tough game.
Although the Tigers won their previous four games by 20 or more points Odom knew Matt Luke's team was going to be ready.
"I anticipated that happening during the week and we really challenged our offensive and defensive line on Tuesday after practice," Odom said. "I thought that the game was going to be won or lost up front."
Missouri did just that, racking up 562 total yards and scored 31 or more points in all six games this season. Senior quarterback Kelly Bryant showed his toughness and played through an injury he suffered against Troy in game five and threw for 329 yards and a touchdown.
Junior running back Larry Roundtree III added another 100-yard game under his belt, after finishing with 126 yards on the ground and to go along with two rushing scores. Not to mention senior wide receiver Johnathan Johnson hauled in eight passes for 110 yards.
The Tigers' defense also set the tone from the start and held the Rebels' offense scoreless in the second quarter. Missouri played a bend but don't break style of defense against Ole Miss that frustrated Luke and he's disappointed with the loss.
"You come on this road in this league you can't make mistakes and we had too many missed opportunities," Luke said. "Credit to Missouri, they're a physical football team and the yards were hard to com by on the ground."
Ole Miss dropped its' second conference game of the season and sits at 3-4. Odom's squad is one of two SEC teams undefeated in conference play. Odom thought his offensive line took ownership and was able to run the ball at clutch times.
Nonetheless Missouri should definitely crack the AP top-25 for the first time this season whenever the rankings are released.
"I'm proud of our team on the resolve, resiliency, the toughness and the grit," Odom said. "All the things we continue to try to build this program on, I saw it tonight."
Missouri will now travel on the road for its' next three games, but the first two are at Vanderbilt and Kentucky before a key showdown with Georgia.