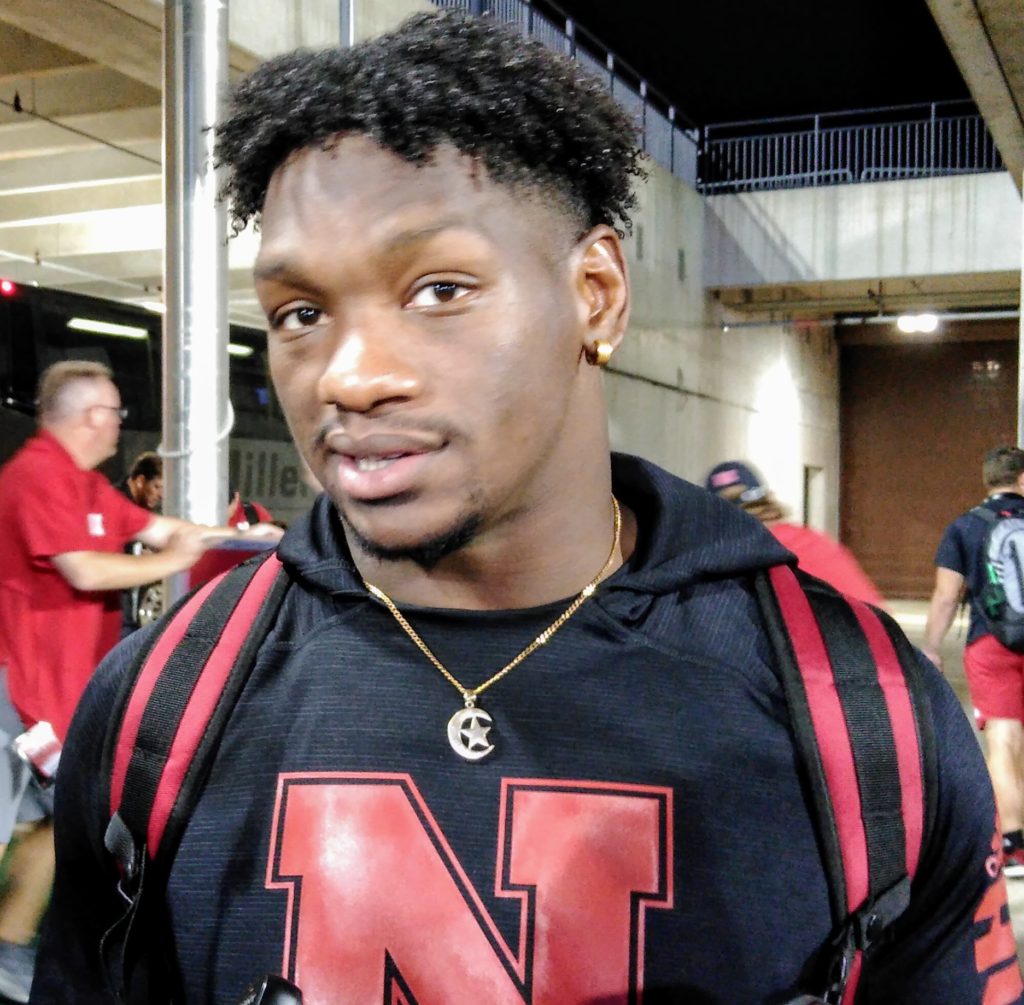 He's the heart and soul of Nebraska's defense, an enforcer along the front seven and the quarterback of the Blackshirts.
Mohamed Barry was only a three-star recruit out of high school, but finished second in the Big Ten in tackles his junior year. He's a bona fide leader and the Georgia boy has arguably become the face of the program.
Barry loves defensive plays that changes games, especially on the road. The Huskers are fresh off a nail-biting win over Northwestern and snapped a 10-game road losing streak at Illinois two weeks prior to that.
Now Barry believes the team has been battle-tested and has what it takes to be successful in the Big Ten. Nebraska has been on both sides of the coin in terms of winning and losing. Besides the blowout loss at home to Ohio State all of Nebraska's games against Power Five competition has been closely competitive.
The six-foot-one, 251-pound senior linebacker feels the adversity has benefited the Huskers as they navigate through a challenging Big Ten schedule.
"There's still a lot of good football left for us to play and good teams survive close games and find a way to win," Barry said.
Defensive Coordinator Erik Chinander always emphasize to his players to put the fire out in games and Barry tries to lead by example in clutch moments. He wants the Blackshirts to compliment the Huskers' offense. However, putting out the fire is easier said than done, but Barry abides by the team's motto to the fullest.
"That means no matter what happens we got to go out there and execute," Barry said. "We got to have the offense's back."
Quarterback Adrian Martinez is questionable for the road game at Minnesota. Regardless if Martinez plays or not Nebraska will have to rely heavy on its' defense. The unit has done a much better job at creating turnovers this season and it's something Barry thrives on making.
"Situations like a turnover, a pick, just any type of turnover or momentum on kickoffs," he said. "We got to take the momentum."
Momentum shifts from sideline to sideline throughout games and Barry's goal is to keep it all on the Blackshirts' side. The Golden Gophers are the only undefeated Power Five team that's not ranked. Which means Nebraska should expect Minnesota to play with a chip on its' shoulder. Barry and the Blackshirts will need to bring the intensity on every play.