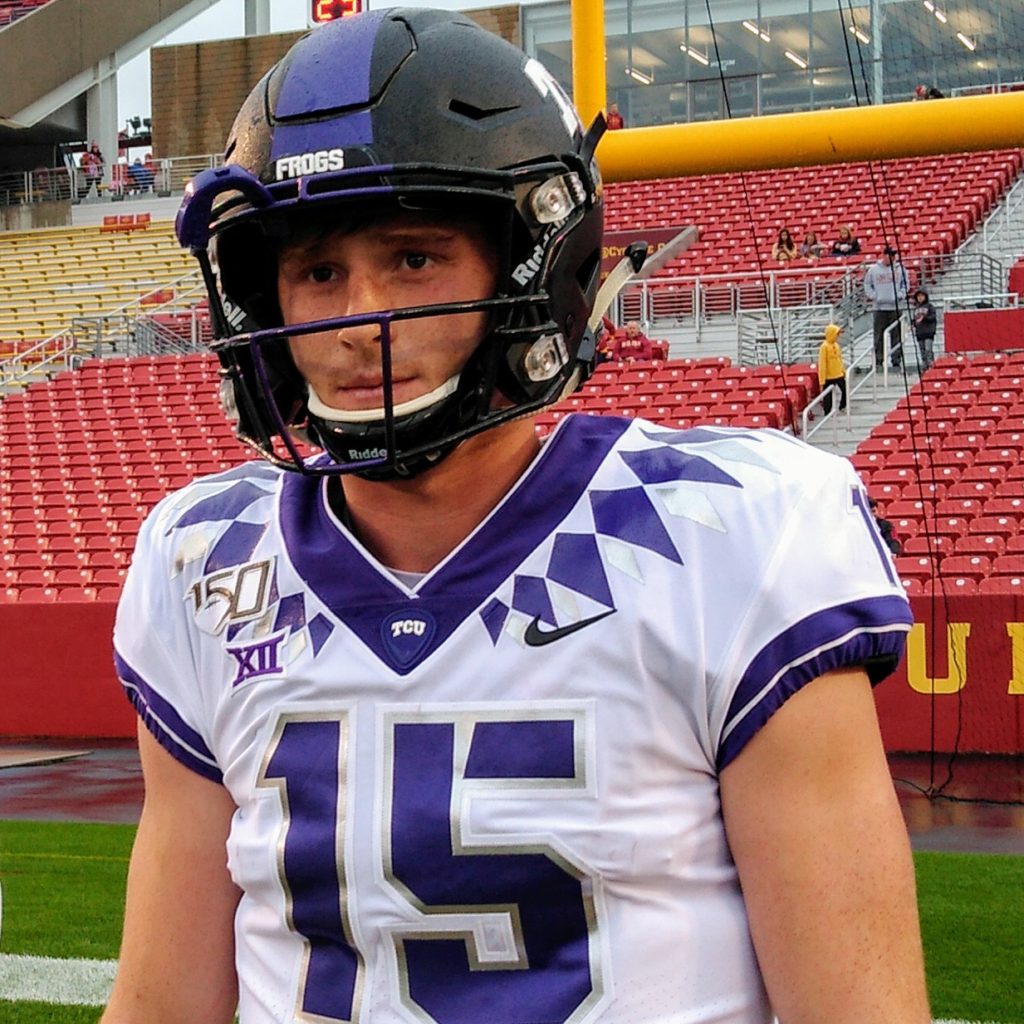 AMES, Ia. — The Horned Frogs literally walked into a storm last Saturday when they visited Jack Trice Stadium.
After all, the team had to deal with Cyclones on and off the field, but it was more challenging for Max Duggan. The Council Bluffs native had to return to the state where he made himself a household name. The pressure was there to put on a good performance in front of a crowd Duggan potentially could've played for this season.
He surprisingly signed with Gary Patterson and TCU months prior. However, he was recruited by Nebraska, Iowa State, Iowa and other Power Five programs in the proximity of his stomping grounds. Not only was Duggan the Horned Frogs' No. 1 recruit this year, but he also won the starting job after being thrown to the wolves.
Iowa State's defense was the best unit Duggan had seen thus far in the season and he was on the run for his life most of the game. Even after TCU fell behind 35-10 late in the third quarter the true freshman quarterback continued to fight and rally his teammates.
Duggan finished the game with 219 yards through the air and had two touchdown passes. He has yet to throw an interception through five games this season and has 742 passing yards to go along with nine touchdowns.  The six-foot-two, 190-pounder has took the Horned Frogs' offense by the helms and is the teams' quarterback for the present and future.
Patterson has his key piece to build the offense around and TCU should be able to put up points throughout Big 12 play. Duggan has legit receivers to throw the ball to, including All-Big 12 wideout Jalen Reagor. He will need better play from TCU's offensive line.
Duggan has to constantly improvise  and make plays with his feet because of the pressure in his face. Passing protection will have to be a priority heading into the bye-week. Still, Duggan has exceeded expectations thus far and continues to mature before everyone's eyes.
He has held his own and the Horned Frogs need to keep him upright and healthy to win eight or nine games. As for now Duggan and TCU's offense need to pick up the pieces and put back together the puzzle of their Big 12 journey.
The Horned Frogs will run up on the elite teams of the Big 12 in the upcoming weeks and Duggan needs to be prepared for some offensive shootouts.