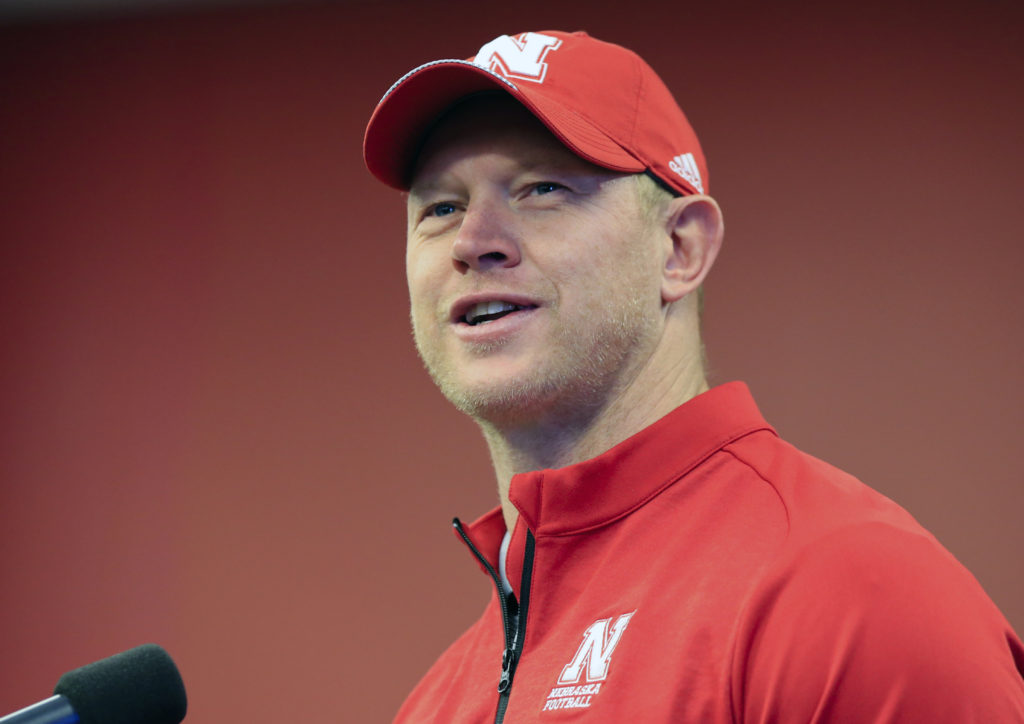 Nebraska is traveling to Champaign to face Illinois under the lights Saturday, which will also be both team's conference openers.
Both programs need a win to establish momentum heading into the upcoming Big Ten meat grinder. It could be a possibility that the Huskers are overlooking the Fighting Illini.
After all, Illinois just lost last week to Eastern Michigan, Nebraska has a three-game win streak against Lovie Smith and the highest-ranked team on the schedule visits Lincoln in week five.
There's always talk of coaches taking everything one game at a time. However, Scott Frost arguably has the biggest game of the season when No. 6 Buckeyes bring their undefeated team inside the Sea of Red. It has to be somewhat of a distraction.
Not to mention the Huskers have yet to play to their potential. The blowout win over Northern Illinois brought back some confidence, but it remains to be seen if Frost will be vanilla with the playbook against Illinois. Nebraska desperately needs the win, but at the same time needs to be cautious and not reveal too much to Ohio State.
The Huskers achillees heel continues to be the kicking game along with offensive production between the tackles. Nebraska needs to improve on both to make a run at the Big Ten West.
The season is still early and it remains to be seen if Adrian Martinez is suffering a sophomore slump. The next two games will tell everyone a lot about the young signal-caller and his maturation process.
Nebraska has improved drastically on its' turnover margin from last season, which is a great sign that the light bulb has finally turned on with both the offense and defense.
Smith is under pressure to get his team bowl-eligible this season and Nebraska should expecting a dog fight. The Fighting Illini's offense has had a pulse through their first three games, averaging 34.3 points. Michigan transfer Brandon Peters has played solid for Smith.
Reggie Corbin is one of the best running backs in the Big Ten and Illinois' offense could potentially do some damage to the Blackshirts. No doubt this game will be a great measuring stick for both teams with a lot to prove. Nebraska hasn't won a road game since October 2017 and has lost a jaw-dropping eight-straight.
That streak has to end in order for the Huskers to be credible. No doubt Saturday night's clash is a must-win for Frost. Still, it's like looking in the mirror because Smith faces the same situation, which makes this matchup one of the most intriguing games on Saturday's slate.