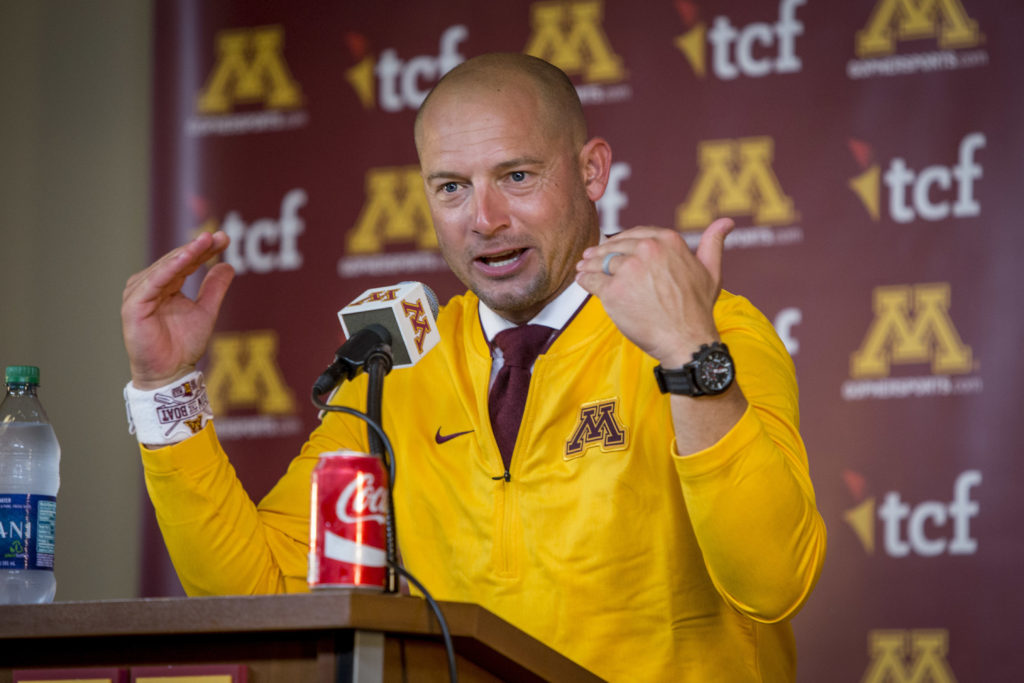 It's still early in the season, but there are some unblemished teams out there floating around under the radar.
That could be due to a weak non-conference schedule or the fact that College Football fanatics haven't seen these teams beat anyone with a pulse. Regardless of the matter, all five teams have shown improvement in 2019 and here's what to expect from them as the season progresses.
Kansas State: Chris Kleiman couldn't have asked for a better start with the program and the Wildcats are 3-0 for the first time since 2015. The victory at Mississippi State was impressive, considering it was the same SEC team that destroyed Kansas State in Manhattan the year prior. The Wildcats' offense can pound the ball, stampeding through their first three opponents and averaging 44 points per game. Junior signal-caller Skylar Thompson has thrown for 486 yards, four touchdowns and no interceptions. Not to mention he has great mobility. The defense has been dominant thus far, allowing a mere 12.6 points per game and shutout Bowling Green in week two. None of Kansas State's recent success should come as a surprise. After all, Kleiman is establishing that winning mentality at Kansas State that he had a North Dakota State. The Wildcats have momentum heading into the bye-week.
Wake Forest: Dave Clawson has the Demon Deacons 3-0 for the third time in four seasons. Wake Forest is on a five-game win streak and have won three of its' last four conference games. Clawson continues to do more with less and the Demon Deacons have won seven of their last nine games overall dating back to last season. Wake Forest has averaged 34.3 points per game and its' offense has been impressive. Junior quarterback Jamie Newman has been amazing through three games, passing for 927 yards, seven touchdowns and one interception. Sophomore wide receiver Sage Surratt has had two 100-yard receiving games and three touchdown catches. Wake Forest is clearly the second-best team in the ACC Atlantic and that speaks volumes of where Clawson has the program. The Demon Decons' schedule is very favorable and the team has a real shot at entering the month of November undefeated.
Minnesota: The Golden Gophers are the undefeated Power Five team no one is talking about. P.J. Fleck has done a solid job with the program and Minnesota is riding the wave of a five-game win streak. Not to mention the Golden Gophers have won seven of their last nine games dating back to last season. Minnesota is 3-0 for the third-straight year under Fleck and he has found a way to get it done on offense without his starting quarterback. Sophomore Tanner Morgan has filled in nicely, with 699 yards through the air, six pass touchdowns and two interceptions. Minnesota's offense has three 1,000-yard rushers in its' backfield and senior Tyler Johnson is arguably one of the Big Ten's best receivers. As a matter of fact, the Golden Gophers has had a 100-yard receiver in each of their three games. Now Minnesota has a bye-week.
California: The Golden Bears have established an identity under Justin Wilcox. Hard-nosed defense has been the key to California's success. The Golden Bears' defense has been stifling, allowing just 16.3 points per game. California already has a victory over a ranked Power Five team on the road and Wilcox is the only Pac-12 coach to beat Washington two years in a row. California's success has catapulted the team in the AP top-25 for the first time since September of 2018. Not to mention the Golden Bears are 3-0 for the third-straight year under Wilcox. The Golden Bears have emerged as one of the favorites in the Pac-12 North. California is one of the two remaining undefeated teams in the division, which has three other ranked teams. California will travel to SEC country to take on Ole Miss in what should be a great measuring stick game.
Virginia: Bronco Medenhall continues to show why he's one of the most underrated coaches in the Power Five. The Wahoos are 3-0 for the first time since 2005 and are No. 21 in the latest AP Poll. Virginia is on a four-game win streak after its' comeback victory over Florida State. Not to mention Virginia is 2-0 in ACC play. None of the Cavaliers' success should come as a surprise, considering Mendenall's success at BYU. He has the program right in the mix of things in year four on the job. The Cavaliers are legitimate contenders in a watered-down ACC Coastal and the only ranked team from the division. Senior quarterback Bryce Perkins continues to play solid with his dual-threat capability. Virginia will be undefeated heading into a road clash at Notre Dame. That game will reveal to College Football fanatics how far Medenhall has brought the program.