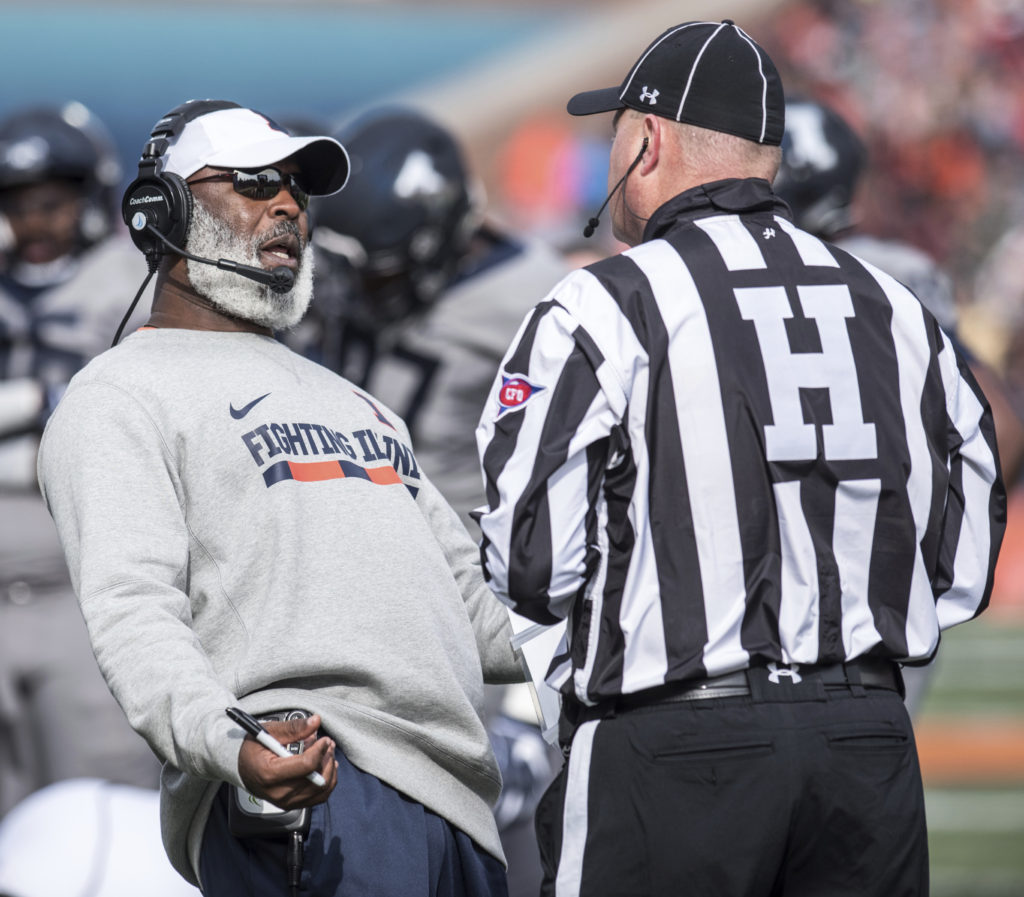 Illinois got off to a great start this season, winning its' first two games for a third-straight year.
However, Lovie Smith's team was humbled at home with a three-point loss to Eastern Michigan last Saturday. Now the Fighting Illini  are looking for answers as they open up Big Ten play at home against the Huskers.
Illinois has lost three-straight Big Ten openers, including one at home to Nebraska in 2017. As a matter of fact the Fighting Ilini's last conference-opening win was over the Huskers in 2015, but Bill Cubit was the coach at the time. Smith is currently on a three-game losing streak to the Huskers. Not to mention Nebraska has outscored Illinois 113-57 during that span.
Both teams are desperate to start conference play off on a high note. Smith could've used a win against Eastern Michigan because there are no guaranteed victories on the remainder of Illinois' schedule. Still, the Fighting Illini can definitely be a potential trap game for the Huskers, with the Buckeyes lingering in week five.
The Fighting Illini have improved drastically on offense in year four under Smith. Michigan transfer Brandon Smith has shined thus far, with 687 passing yards, nine touchdowns and two interceptions.
The Fighting Illini are without one half of their dynamic duo in the backfield. Junior running back Mike Epstein suffered a season-ending knee injury in the opener against Akron, but senior Reggie Corbin has stepped up to the plate so the unit won't miss a beat.
After all, Corbin is coming off a 1,000-yard season and rumbled for 144 and a touchdown last Saturday against Eastern Michigan. Illinois has averaged 35 points per game through its first three contests and the offense should be able to have some success against Nebraska's defense. The Blackshirts can force turnovers and continue to improve game by game.
On the other hand Illinois' defense has worsened over the last three games. The unit has allowed more points each Saturday and Nebraska's offense is potent at times. Adrian Martinez and company will be the best unit the Fighting Illini's defense has faced thus far.
There's pressure on both Scott Frost and Smith to win Saturday's game. Smith has yet to earn a signature win. Nebraska is a quality opponent that can provide that and more. This will be Illinois' first game against a Power Five opponent this season and a great measuring stick on where Smith has his team.