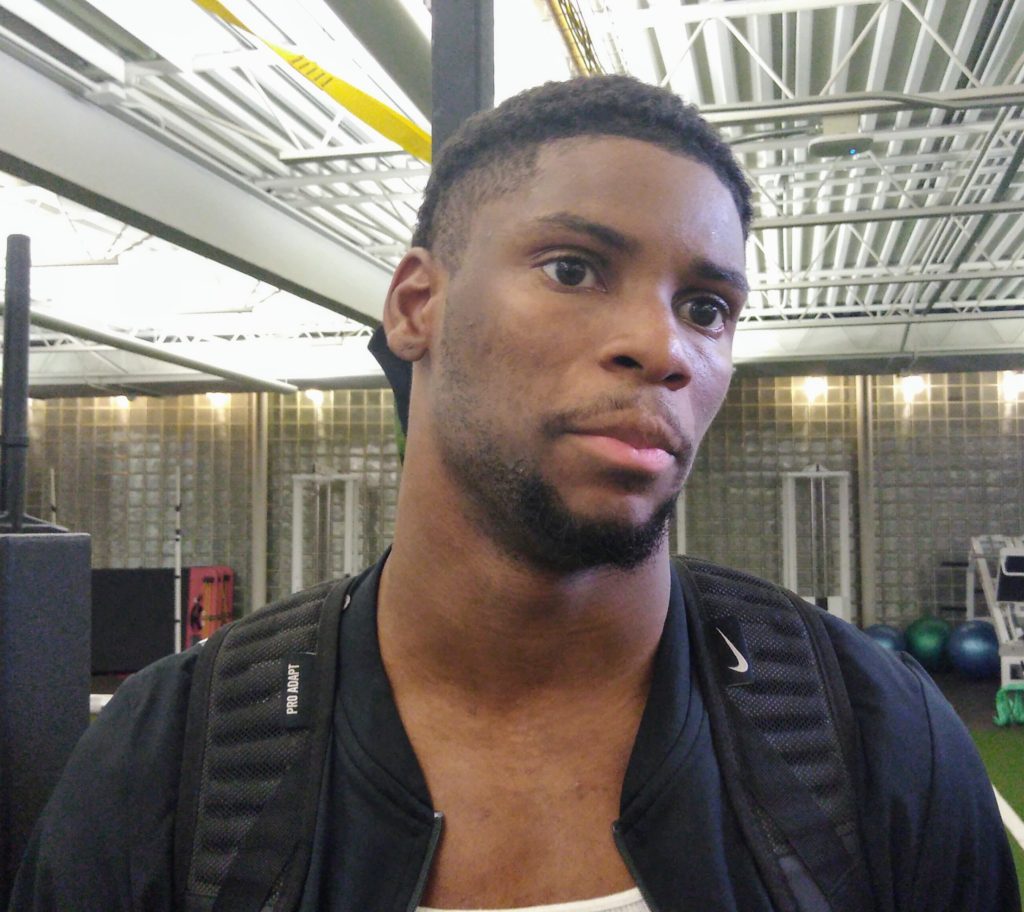 AMES, Ia. — He's one of the fastest players in the Big Ten and dangerous out in space whenever the ball is in his hands.
Ihmir Smith-Marsette caught only two passes in the first half of Saturday's win over Iowa State. However, he hauled in a 27-yard catch that converted a third and long, which kept Iowa's drive alive and led to a Hawkeye field goal midway through the third quarter.
The New Jersey native is having a tremendous start to the 2019 season with 11 receptions for 194 yards and three touchdown catches through three games. Smith-Marsette earned All-Big Ten honors last season as a kick returner, but he stepped up to the plate and blossomed into a breath-taking receiver.
He doesn't pay attention to the hype. Instead Smith-Marsette goes about his business on the field the right way and he's all about the team.
"Just go out there and play with the man to the left of you, the man to the right of you and give it everything you got," Smith-Marsette said. "We definitely harp on finishing games, staying strong, competing to the final whistle and it just shows out there whenever."
Smith-Marsette never experienced a game like last Saturday win against the Cyclones, when mother nature delayed the game for over three hours. It took mental toughness for the Hawkeyes to rally back and they were able to deliver. The six-foot-one, 183-pounder believes the victory was a statement in itself.
"It just shows how resilient our team is, we're going to battle through tough situations and just go out there and execute when the time comes," he said. "We were able to prevail, we went into the locker room got ourselves together, our minds together and executed the rest of those three quarters."
He's proud the seniors are undefeated against their rivals and believes it showed the rest of the nation how the program operates. The Hawkeye players walked off the field after their victory chanting 'That's five' to the Cyclone fans. If that didn't add more fuel to the rivalry, nothing will.
"We're going to continue to push forward, fight and bring home as many trophies as we can."
Kirk Ferentz hasn't lost to a rivalry game since 2014 and the win moved the Hawkeyes up to No. 18 in the AP Poll. The team Iowa will have the week off before resuming play against Middle Tennessee State at Kinnick Stadium 12 days from now.