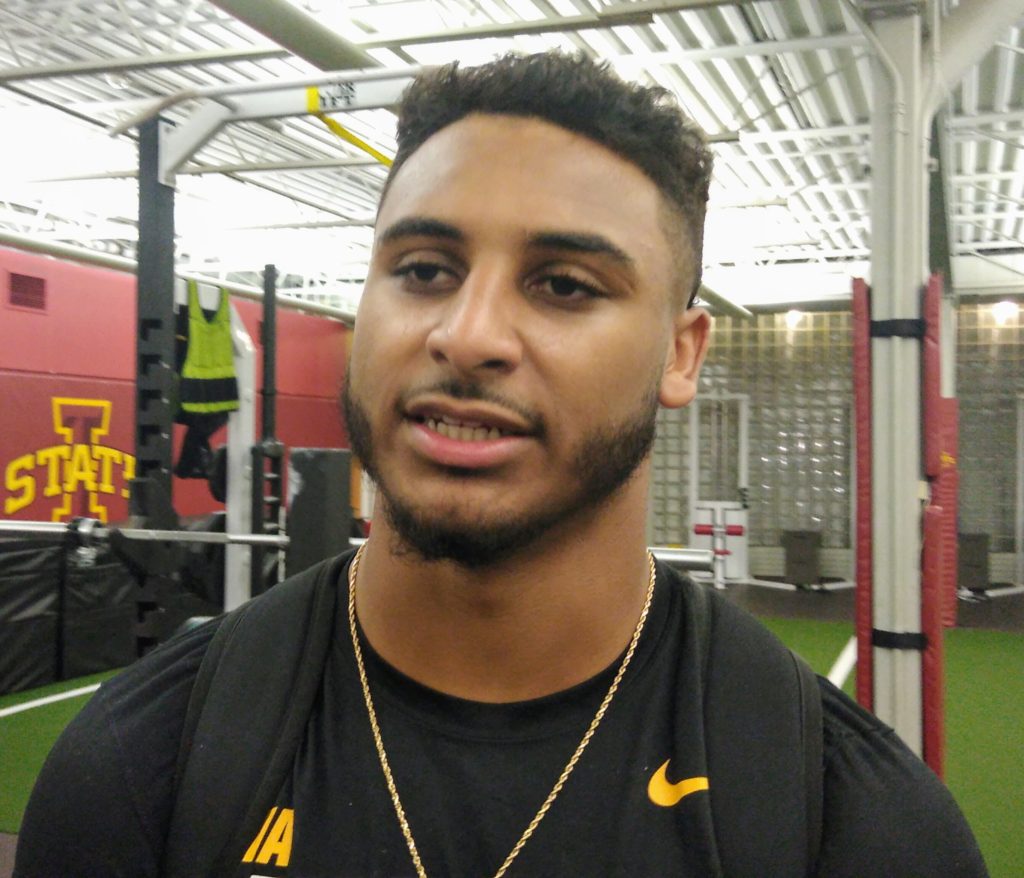 AMES, Ia. — He tallied eight total tackles and forced a fumble in Iowa's one-point win over Iowa State Saturday night.
On a couple of occasions Geno Stone laid down the boom on the Cyclone ball carriers. The hits were so lethal that Iowa State fans thought Stone should've been penalized for targeting. However, the jumbo tron displayed his tackles were all legal.
Iowa's junior safety thrives on physicality and proud his team did whatever it took to win a close game. Jack Trice Stadium is already a hostile environment for opposing teams to play in. Not to mention there were two weather delays that lasted over three hours and the game continued under the lights.
Field conditions were sloppy at best, with players sliding from sideline to sideline and made the game more challenging for Iowa. Still, Stone is grateful his team walked away with the Cy-Hawk Trophy for the fifth-straight time. The five-foot-nine, 210-pounder's performance ignited the Hawkeyes, but he understood that it wasn't all about him.
"Really it was just all for the team, every time I went out there I told Nate, Brian and Coach Kirk Ferentz that I was going to get them the ball back," Stone said. "That's what I tried to do every time I went out there with that mindset and I just left it all out there."
Saturday's game was the longest Stone had ever participated in and he felt physically and mentally drained afterwards. On one key occasion in the fourth quarter he had to go to the sidelines because of extreme cramping. The three hour delay took its' toll on both teams, but Stone knew it wouldn't take away his team's momentum.
"We stayed hydrated, ate, tried to remain focused as much as we could and not get too much distracted by anything," he said. "We just tried to stay more focused than they were throughout those three hours."
It must've worked because the Hawkeyes came out a different team in the second half and made plays on both sides of the ball. The Pennsylvania native was happy to get the win for all of the seniors on the team and they all knew coming into the game that their win streak was at stake.
A win is a win, especially against a cross-town rival. Now the Hawkeyes have the opportunity to use the bye-week to their advantage and get healthy before returning to Kinnick Stadium for the last non-conference game of the regular season.