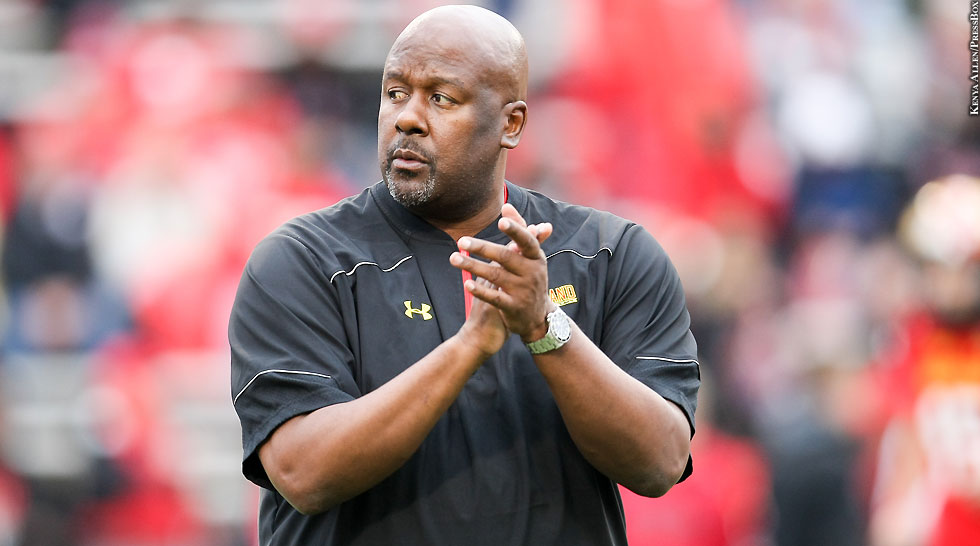 Mike Locksley had a dreadful three-year tenure with New Mexico and went 2-26 with the program.
However, Locksley rejuvenated his career after he joined Nick Saban's staff at Alabama three years ago. He worked his way up the ladder and became the Crimson Tide's Offensive Coordinator in 2018.
Quarterback Tua Tagovailoa put up offensive numbers never seen before by an Alabama signal-caller. Not to mention The Crimson Tide finished No. 1 in the SEC in scoring, averaging over 45 points per game. Locksley won the Frank Broyles Award and his name became a hot commodity.
He eventually took over a Maryland program that was in dire need of change after a dramatic 2018 season. Locksley's hire went under the radar, but little did anyone know Maryland's program is a sleeping giant.
D.J. Durkin didn't leave the cupboard bare and recruited at an elite level. The local area is a fertile recruiting ground for Penn State, the Virginia schools and a host of other Power Five programs that search the D.M.V. for talent.
With the talent the Terrapins already had on the roster and Locksley's knowledge of what he learned from Saban, his immediate success shouldn't surprise anyone. Maryland has outscored its' first two opponents 142-20, including a 43-point win over Syracuse.
Locksley continues to show his touch with signal-callers and junior Josh Jackson has thrown for 541 yards and seven touchdowns this season. The Terrapins two lopsided victories has catapulted them into the AP top-25 poll for the first time since 2013.
Maryland sits at No. 21 and is one of seven ranked teams from the Big Ten. Locksley's squad is one of the hottest teams in the nation. Not only are the Terrapins putting up video game numbers on offense, but they have also held their opponents scoreless in the fourth quarter.
Now Maryland takes its' show on the road for the first time against Temple. With Penn State looming at the end of September, Maryland's game against Temple could be a potential trap game. However, the Owls beat the Terrapins 35-14 last year and Locksley won't be overlooking them.
Maryland has started the season off 2-0 for the fourth-straight year. Still, the program has a tendency to start off fast, but then limp towards the finish line. The biggest challenge for Locksley will be keeping his players hungry and not complacent.
Their success on the field has led the Terrapins to being the hunted instead of being the hunters and people are already starting to jump on Maryland's bandwagon. It just goes to show that letting Saban take you under his wing can reap benefits in the future. Other embattled coaches need to take heed.