Mack Brown: the epitome of College Football redemption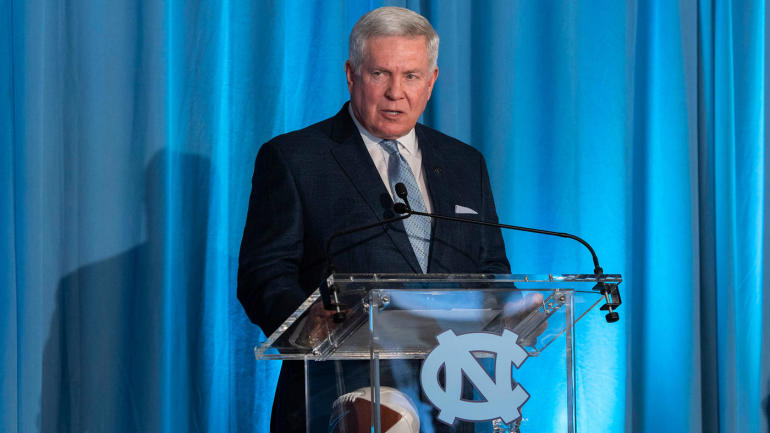 He won a jaw-dropping, 158 games during his 16-year tenure with Texas, but lost 21 over the final four seasons.
Mack Brown's curtain call with the Longhorns was a 23-point loss to Oregon in the Alamo Bowl. He was humbled by his resignation and even did a season as a television analyst. The glory years was in the rear view mirror for Brown until he got the opportunity to lead a program he brought to national prominence nearly 20 years ago.
There was no big splash about North Carolina's coaching hire, but College Football fanatics were glad to see Brown back. When he took over Texas, the program was coming off a 4-7 campaign. Now he inherited a North Carolina team coming off of five wins over the last two seasons.
Nearly three weeks into the 2019 season and the Tar Heels are undefeated, with wins against an SEC school and a conference division foe. Brown's instant success shouldn't come as a surprise to anyone. After all, Brown led North Carolina to 10 wins in 1997 before accepting the Texas job.
He's still relevant in today's game and in hindsight he's looking like one of the best hires this past off season. It just goes to show that as long as there's still passion, love for the game and the ability to instill hope in young men a coach can still get the job done regardless of age.
The Tar Heels' offense has been getting it done with a true freshman at quarterback. Sam Howell was North Carolina's top recruit this year and has passed for 519 yards, four touchdowns and no interceptions. He's a big reason why the team won their first two games and is maturing before everyone's eyes.
Brown couldn't have asked for a more favorable schedule. The Tar Heels don't have to leave the state of North Carolina for their first four games. Wake Forest is next up for North Carolina this Saturday, which will be a battle of undefeated ACC teams.
Brown has his Tar Heels playing with confidence and it seems like they haven't even reached their full potential yet. Could North Carolina be a year ahead of schedule? Saturday's clash will be a great measuring stick for Mack Brown and the Tar Heels. The cross town foes haven't played each other since 2015.
Nonetheless, it has to feel good to be Brown and he seems back to his old self again on the sidelines.