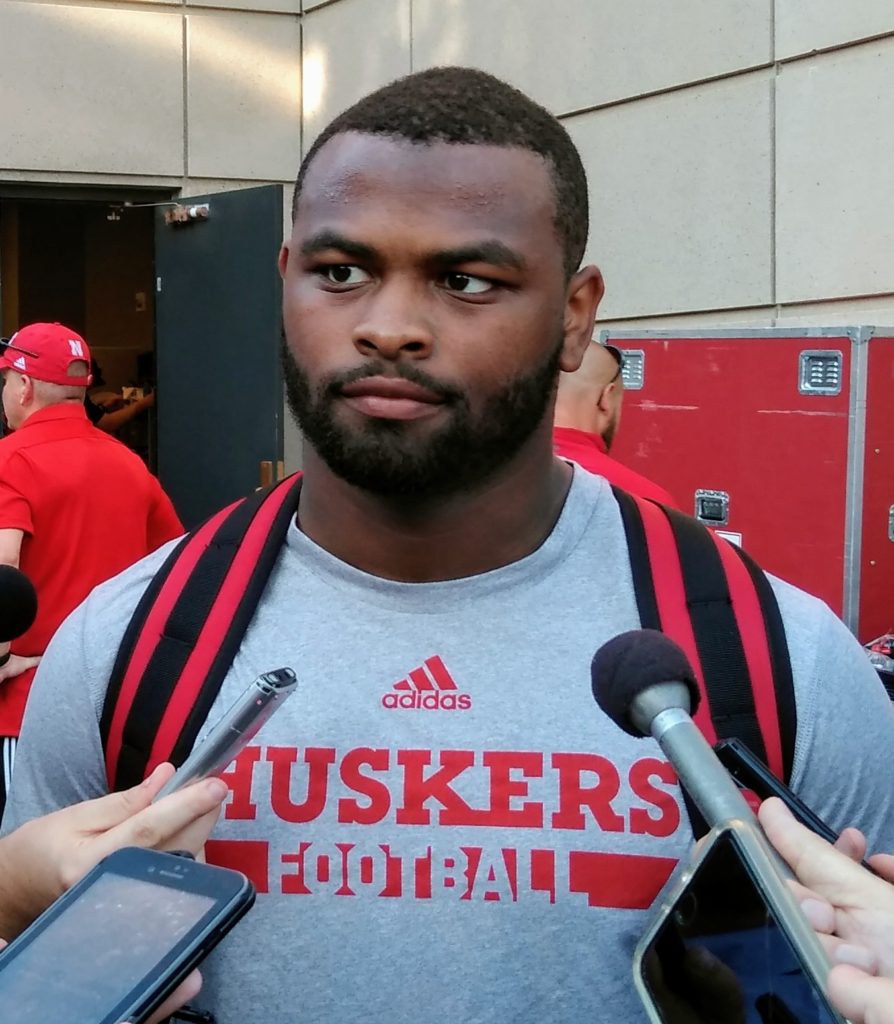 BOULDER, Co. — He watched his fellow Blackshirts dominate Colorado's offense and held the unit scoreless in the first half.
However, Nebraska's game plan on defense took a turn for the worst after Eric Lee got burned on a 96-yard flea-flicker touchdown pass. From that point forward in the game momentum had shifted towards Colorado's side and Nebraska's defense started resembling last year's version of the Blackshirts.
"I think we can be better than what we were in the first half," Lee said. "I think the biggest thing is making sure we have a consistent level of play throughout the whole day."
The senior corner has absorbed some of the criticism behind the Huskers' secondary struggles, but understands its' what comes with the territory. No one is pointing fingers or trying to determine who's at fault for Nebraska's shortcomings.
Instead there's a lot of encouragement among Lee and his teammates. He believes the key to rebounding from a devastating loss is to have a short mindset and to watch film. Lee believes the Huskers will learn from the loss and it will make them stronger down the road.
"The future is definitely bright, seeing from where we were last year to where we are now, especially the first half of the season," he said. "We gotta do a better job at keeping our foot on their throats."
It was obvious fatigue had set in on the Blackshirts in the second half and that's when the missed tackles started to occur. Nebraska watched its' 17-point lead diminish and couldn't do nothing on defense to stop the bleeding. Colorado quarterback Steven Montez torched Nebraska's secondary for 375 yards and two touchdowns.
Lee wants the defense to improve on tackling first and foremost, but to also learn how to finish games. Football is physical just as much as it is mental. In order to rise to the occasion instead of letting a loss linger there has to be trust established. Coaches have to relate to the players and they have to embrace honest criticism.
Montez put the ball in the air 41 times and Nebraska's defense only picked off one of those passes. That's a number that'll have to improve in order for the Huskers to take that next step forward. Now Nebraska is back in Lincoln and the players can expect an intense week of practice.
One positive aspect Lee took from Saturday's loss was the Nebraska's Big Red Invasion at Folsom Field. Husker fans are loyal, travel well and that showed against Colorado.
"It meant a tremendous amount, it almost felt like a home game and whenever we made plays we definitely could hear our fans," Lee said. "We wanted to get them a win for making the effort to come out, but it is what it is."