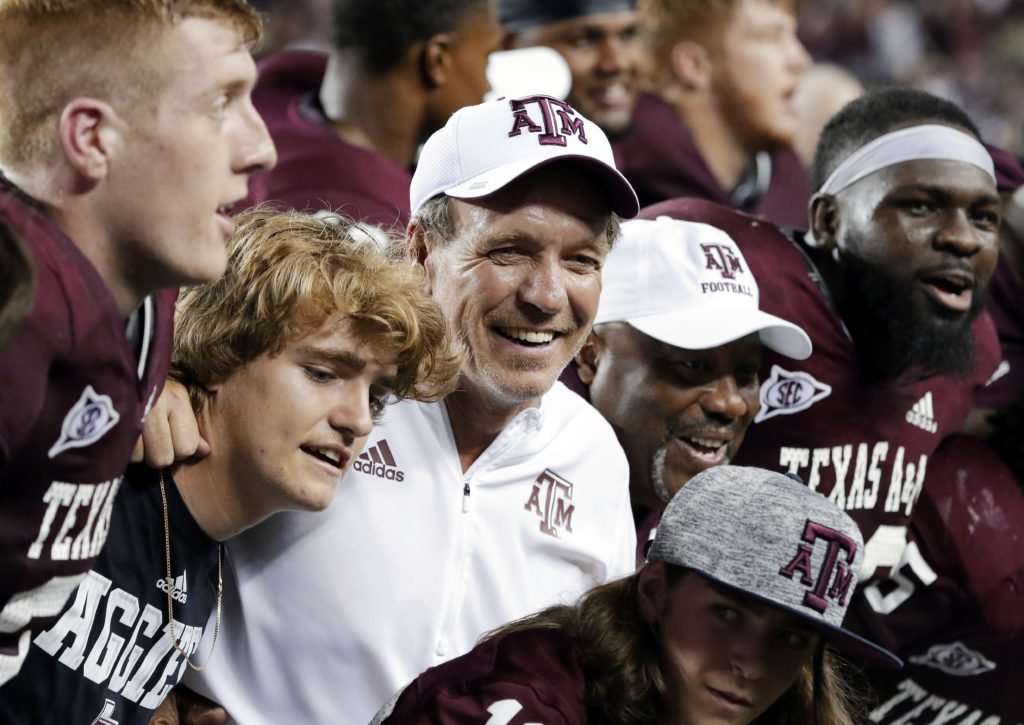 Texas A&M hasn't beaten a No. 1 team on the road since 2012 and Jimbo Fisher has lost three of his last four trips to Death Valley.
However, Fisher has one of the best quarterbacks in the SEC in Kellen Mond, who threw for 430 yards and three touchdowns against Clemson's vaunted defense last season. Not to mention the Aggies were the only team that came close to beating the Tigers.
Texas A&M has a ton of momentum this time around, riding a five-game win streak and will carry it into one of the most hostile environments in all of College Football. Over 81,000 animated fans in their orange, purple and white. Dabo Swinney's Tigers are home-cooking, going 34-2 in Death Valley the past five seasons and have gone undefeated at home four of those years.
Last season the Tigers outscored their opponents 322-101 at home and averaged 46 points per game. Clemson is currently on a 15-home game win streak and haven't lost in Death Valley since November of 2016. This all adds to the luster of a potential upset.
Still, Fisher has his team approaching this game the same as all the others. It's hard to ignore the sentimental value though. He had his reign in the ACC with the Seminoles for half a decade, but watched Swinney dethrone him and the Tigers became the 800-pound gorilla of the league. Fisher didn't exit on a high note and some felt his departure was because he couldn't compete with Clemson.
Swinney holds a 5-4 edge in head-to-head match-ups against Fisher and has won the last four. Although it's going to be a tall task, Saturday is an opportunity to silence all of his critics. With this spotlight game, Fisher will have the attention of several potential recruits. Texas A&M will get plenty of exposure by just facing the No. 1 team in the land.
Mond is playing with extreme confidence. The Aggies' offense has averaged 49.2 points per game during their five-game win streak. Clemson's Heisman hopeful Trevor Lawrence meanwhile struggled in the season-opener and threw two interceptions.
Texas A&M will need to force Lawrence into making the same types of mistakes to have a chance. Clemson's Defensive Coordinator Brent Venables knows Texas A&M's offense allowed 35 sacks last season and will have his front seven dialed in on Mond to limit his mobility.
This game will likely be an offensive shootout with the win coming down to which quarterback has the ball last. Nevertheless, this game has Playoff implications. Fisher will get a chance to show Aggie Nation he's worth every penny he's paid.
Getting that Tiger monkey off his back will be easier said than done.