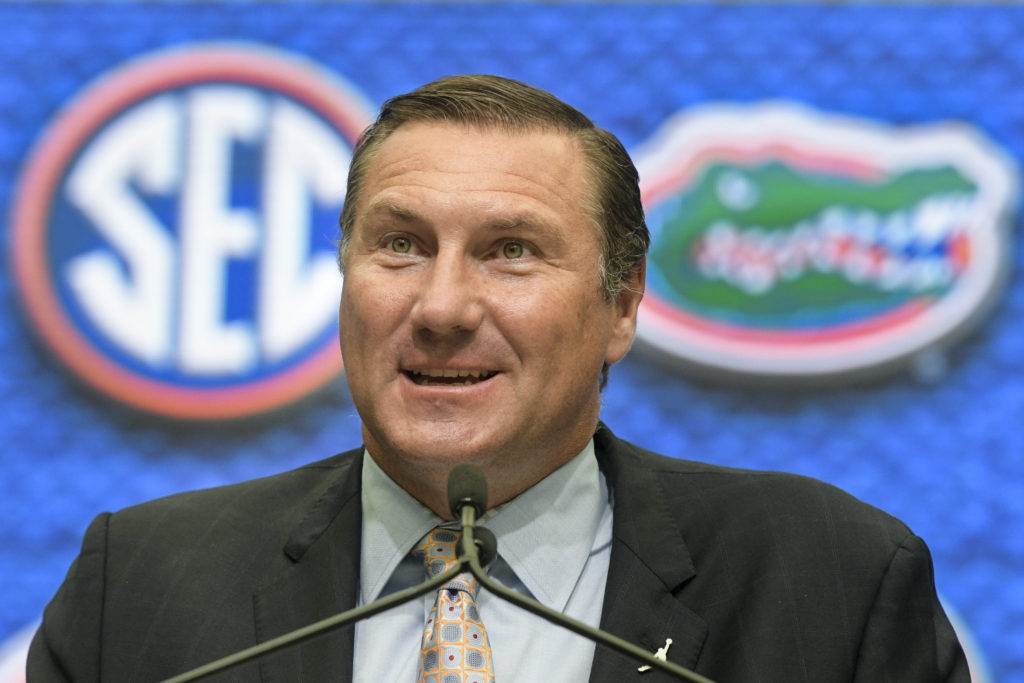 College Football fanatics been waiting over seven months to see teams get back on the gridiron and it's week zero in what should be an epic 150th season.
Florida hasn't played Miami since 2013, but the two rivals will clash this Saturday for the 56th time. In hindsight, Dan Mullen seems to have the Gators a year ahead of schedule as they enter 2019 ranked No. 8 in the preseason AP Poll.
Expectations are high for the program in Mullen's second year on the job. The Gators believe they are contenders in the SEC East and has studs on both sides of the ball. The Hurricanes are in their first season under Manny Diaz and he'll be starting a redshirt freshman at quarterback in Jarren Williams.
Mostly everyone believes Florida will beat Miami, which puts more pressure on Mullen to deliver. Not to mention the Gators have lost seven of the last eight games against the Hurricanes. SEC foe LSU beat Miami by 16 points in last year's season-opener, but it remains to be seen if Florida can do something similar.
Diaz is taking over a team that lost five of their last seven games to end 2018. He's a local from the area, who was Mark Richt's Defensive Coordinator and should help with the transition and rebuilding after Miami lost several defenders to the NFL. This will be a great measuring stick game for Diaz's Hurricanes.
Meanwhile Mullen has an experienced team, that's coming off a 10-win season for the first time since 2015 and they are riding a four-game win streak. The Gators averaged 45 points per game and quarterback Feleipe Franks threw for 862 yards, eight touchdowns and no interceptions during that span.
The defense returns seven starters from a unit that allowed only 20 points per game. The Gators' have some studs up front, linebackers that can fly from sideline to sideline and ball hawks in the secondary. Florida's defense tied for No. 2 in the SEC with 14 interceptions to go along with 37 sacks.
Mullen didn't land the recruiting class he had hoped for in his first full cycle with the Gators. Saturday's game will have huge recruiting implications in the state of Florida. Not only can Mullen redeem himself with a convincing victory over Miami, a win will also look good in potential recruits eyes and set the tone for the rest of the season for Florida.
It'll be interesting to see if the Gators can capitalize on the opportunity with the eyes of the nation upon them.