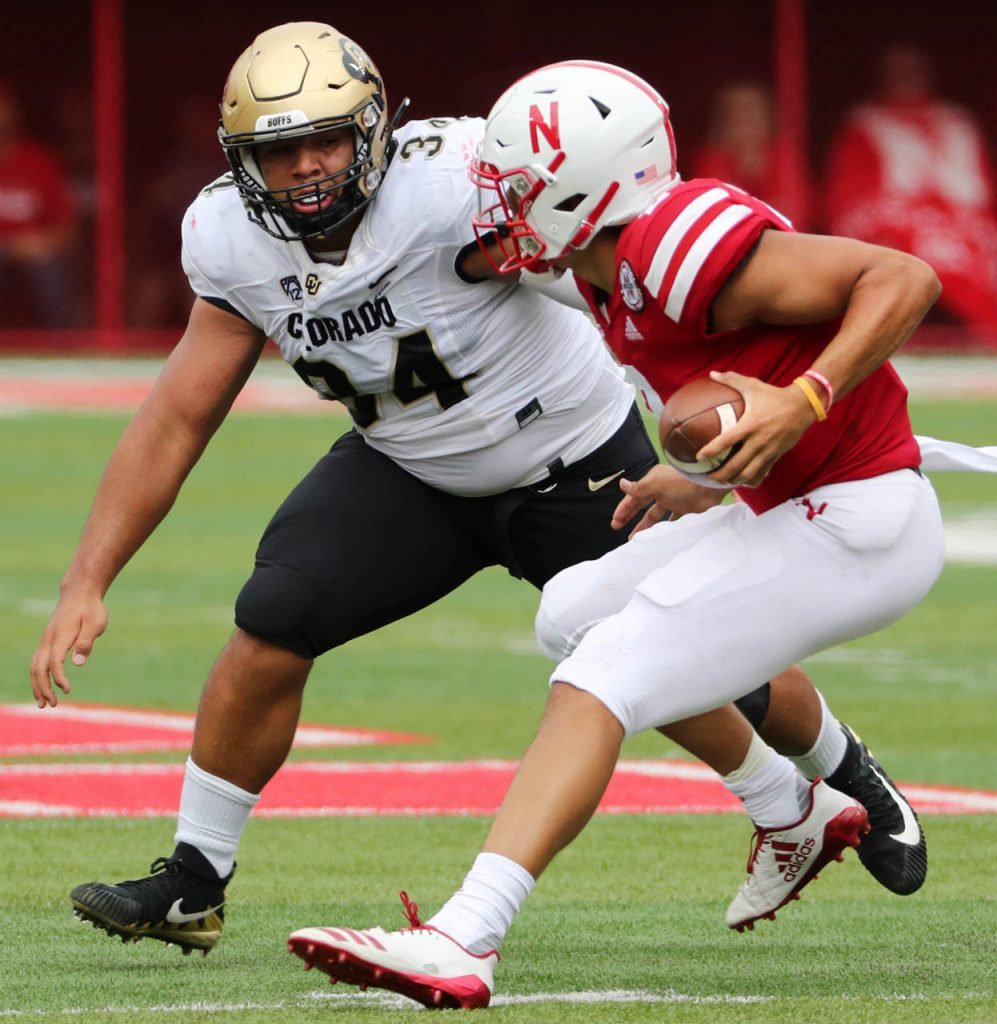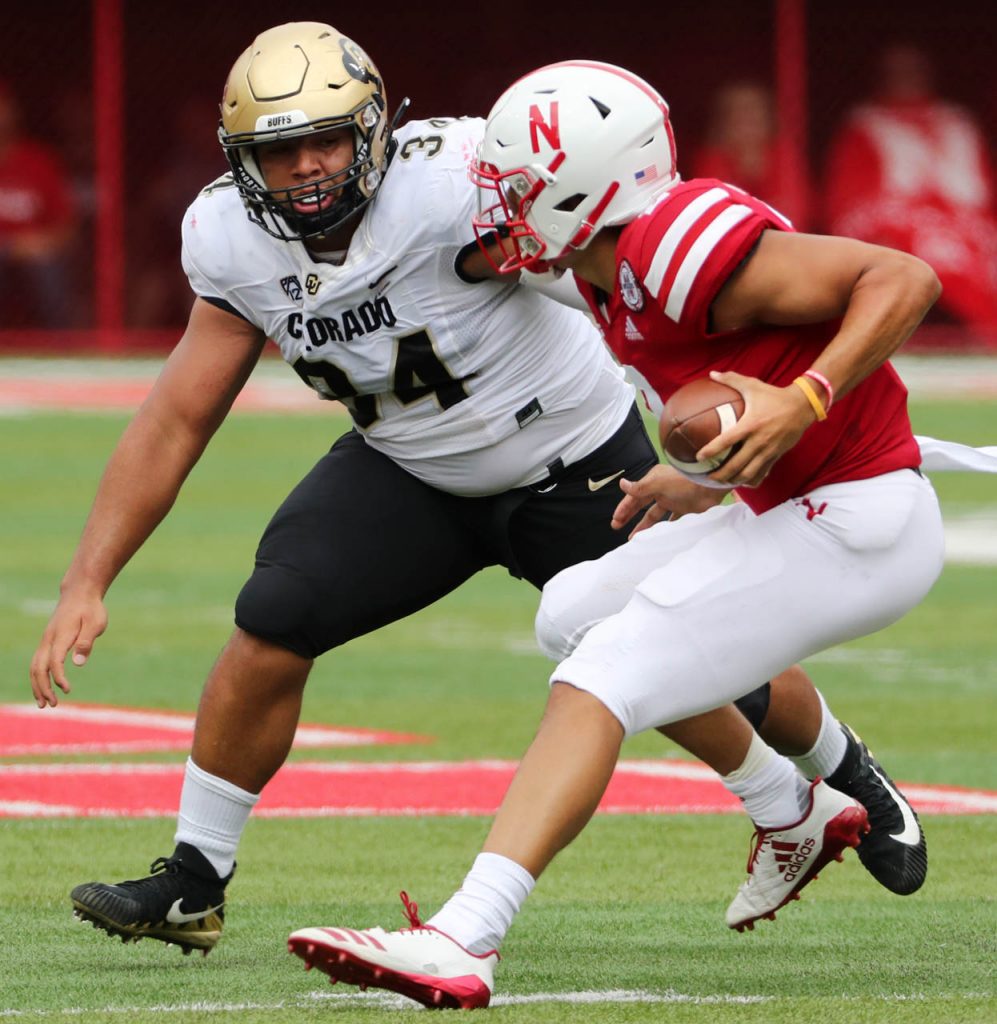 BOULDER, Co. — Colorado's star edge rusher wreaked havoc in Nebraska's backfield last season.
Mustafa Johnson tallied seven total tackles, including three from behind the line of scrimmage, two sacks and recovered a fumble. Although Colorado's defense held Nebraska scoreless in the fourth quarter, Johnson didn't find satisfaction in his performance.
Now Johnson wants to put on a show in front of the Buffalo faithful this time around, in an environment he's more comfortable in.
Not many teams get the opportunity to open up the season with three rivalry games off the bat. The entire team is ready to take on Nebraska Saturday afternoon. The game will be nationally televised, both teams are undefeated, Nebraska is ranked and Folsom Field will be filled beyond capacity. Johnson embraces games of this magnitude and loves the buildup leading to kickoff.
"I'm excited," Johnson said. "I think it's the same as last year, so we know what to expect and what to be ready for."
Johnson relishes on these types of opportunities and plans on doing everything he possibly can to seize the moment. The California native doesn't look at his teammates as the underdogs. Instead Johnson feels the Buffaloes are capable of pulling off the upset for a second-straight year.
Saturday's match-up will be the highest revenue game ever for the Colorado program. Johnson been preparing all off season for Nebraska and will come into the game with a chip on his shoulder.
"Nebraska that was a tough game for me so that one I'm definitely ready," he said. "Gotta be ready for that."
It will be the 71st meeting between the border state rivals and the Huskers have won three of their last four trips to Folsom Field. That's more than enough motivation for the Buffaloes' defense and feels its' a measuring stick for the unit.
He loves the exposure Nebraska brings to the table and want to capitalize on everything. Not only does this game has recruiting implications, but it's also a resume builder for post season play.
"I think it's exciting, it going to get us going on the right track," he said. "We'll get to see what we need to improve on."
Colorado's defense allowed 505 total yards to Colorado State last week and that type of performance won't get it done against Nebraska. There has been smack talk from both sides and emotions will be at an all-time high. All Johnson needs is to listen to his anthem 'What's Happening' by Lil Boosie and he'll be ready to dominate in the trenches.
"It gets me in that killer mind set to where I just don't care."
The Buffaloes' defense will need their anchor of the front seven to stay in that mode in order to slow down the Huskers' offense. Scott Frost wants to unleash his quarterback Adrian Martinez and Mel Tucker hopes his team plays with some physicality.
Mix together those ingredients and Saturday's game has all the makings of a dog fight that will come down to which team wants it the most.