Can Notre Dame repeat the same success from 2018?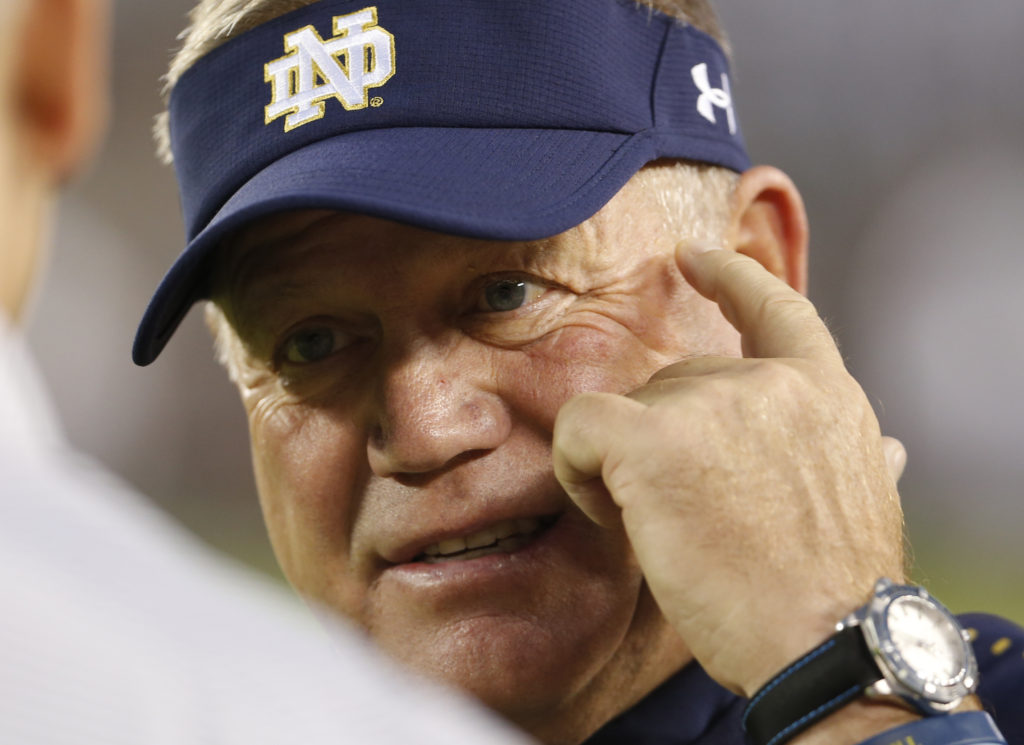 The Fighting Irish are fresh off their first College Football Playoff appearance, return sophomore sensation Ian Book at quarterback and are ranked No. 9 in the preseason AP Poll.
However, Notre Dame looked like a high school varsity team on the field with Clemson and the loss left a bad taste in the mouths of the players and coaches. It's bad enough that a lot of College Football fanatics perceive Notre Dame as a program well past its' hayday.
After posting a losing season in 2016 Brian Kelly has led the Fighting Irish to back-to-back double-digit win campaigns, with a 22-4 record. Instead of officially joining a Power Five conference, Notre Dame remains independent and schedules a heavy dose of ACC teams, mixed in with some rivals.
Still, the schedule this time around will be tougher. Notre Dame has to travel to Georgia, Michigan and Stanford. All three teams are ranked in the top-25 and got off to great starts in week one of the 2019 season. Although Notre Dame lost its' leading rusher and tackler, plus its' kicker and punter, there's a lot to like about the team this fall. It's very possible Kelly can sustain the same success for a third-straight year.
Kelly continues to recruit like a monster and there's unbelievable talent that returns on both sides of the ball. You have to wonder if he has anything left to prove at the Collegiate level and if Notre Dame has reached its' ceiling under Kelly.
Book has a plethora of pass catchers to throw the ball to, four starters return on the offensive line and the defense should remain a solid unit despite the loss of some key defenders.
It's very possible Notre Dame could go undefeated at home for a second-straight year. It remains to be seen if the Fighting Irish can get the most out of their opponents and be battle-tested enough by the end of the regular season.
Fans are tired of seeing Notre Dame reach post season glory just to manhandled by one of the upper echelon teams. At the end of the day a team is only as good as their opponents make them out to be. Scheduling mediocre foes can be detrimental when it comes to the deciding factor for the Playoff Committee.
As for now Kelly's team has the Labor Day spotlight and hopes to impress at Louisville with the entire nation watching. Notre Dame wants to put the demoralizing loss to Clemson in the rear view mirror and what better way to do it than having a dominant performance at Cardinal Stadium under the lights.