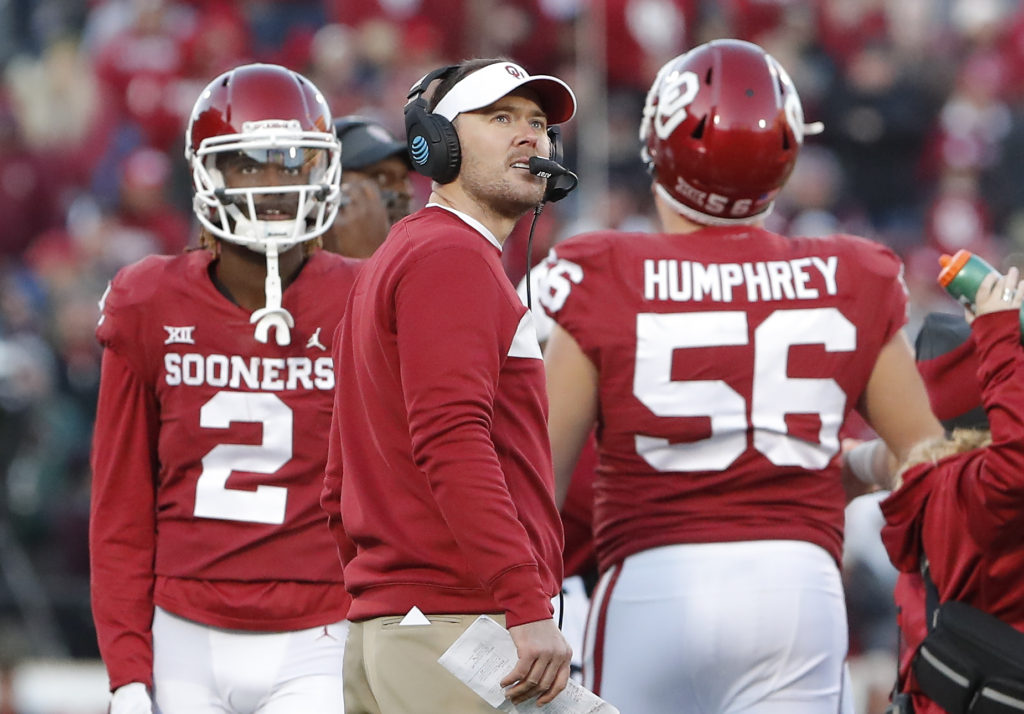 Every team ranked in the AP top-five won by at least three touchdowns this week.
However, the Sooners have the Sunday night spotlight all to themselves with a chance to show College Football fanatics why they are the No. 4 team in the country.
Oklahoma will be facing a familiar foe under the lights in Houston's Dana Holgorsen, who coached West Virginia for seven years in the Big 12. Holgorsen knows the Sooners very well, but went 0-7 against his former Big 12 foe and was outscored 329-228 during that span.
Still, Houston upset Oklahoma in the 2016 season opener with Tom Herman as coach and there are players who are on both teams' current roster that played in that game. The Sooners have one of the most prolific offenses in the country, with unbelievable talent at the skill positions.
Everyone will get to see if Lincoln Riley still has his Heisman touch. He been grooming Alabama transfer signal caller Jalen Hurts the past seven months and looks to unleash him this fall. It's not a good sign for Holgorsen and his Mountaineer team allowed 56 or more points in the last three meetings against the Sooners.
There's a reason Holgorsen left a Power Five program to coach a Group of Five team though. Houston has better athletes with its' fertile recruiting ground location and an offense that should be able to light up the scoreboard on any opponent it faces this season.
Like Riley, Holgorsen is a quarterback guru and has a signal caller who threw for 36 touchdowns and nearly 3,000 yards last season in DEriq King. He has an arsenal of weapons to throw the ball to and a talented running back in the backfield.
Houston's potent offense will be a great measuring stick for Oklahoma's defense. New Sooner Defensive Coordinator Alex Grinch will have his hands full trying to slow down the Cougars. Houston has everything to gain. Oklahoma has everything to lose.
Several teams struggled out of the gate to start the 2019 season this week. The Sooners want to look impressive in their primetime slot and could use some style points while the nation's attention. This non conference clash has all the makings of an offensive shootout, with the final score resembling an NCAA basketball game. Not to mention the recruiting value.
Houston's defense was downright awful last season and of this game is close it could very well come down to which offense has the ball last. Regardless of the matter Oklahoma needs to show the nation it belongs in the same category as the other elite programs in the top-five and this game will be the opportunity to do it.