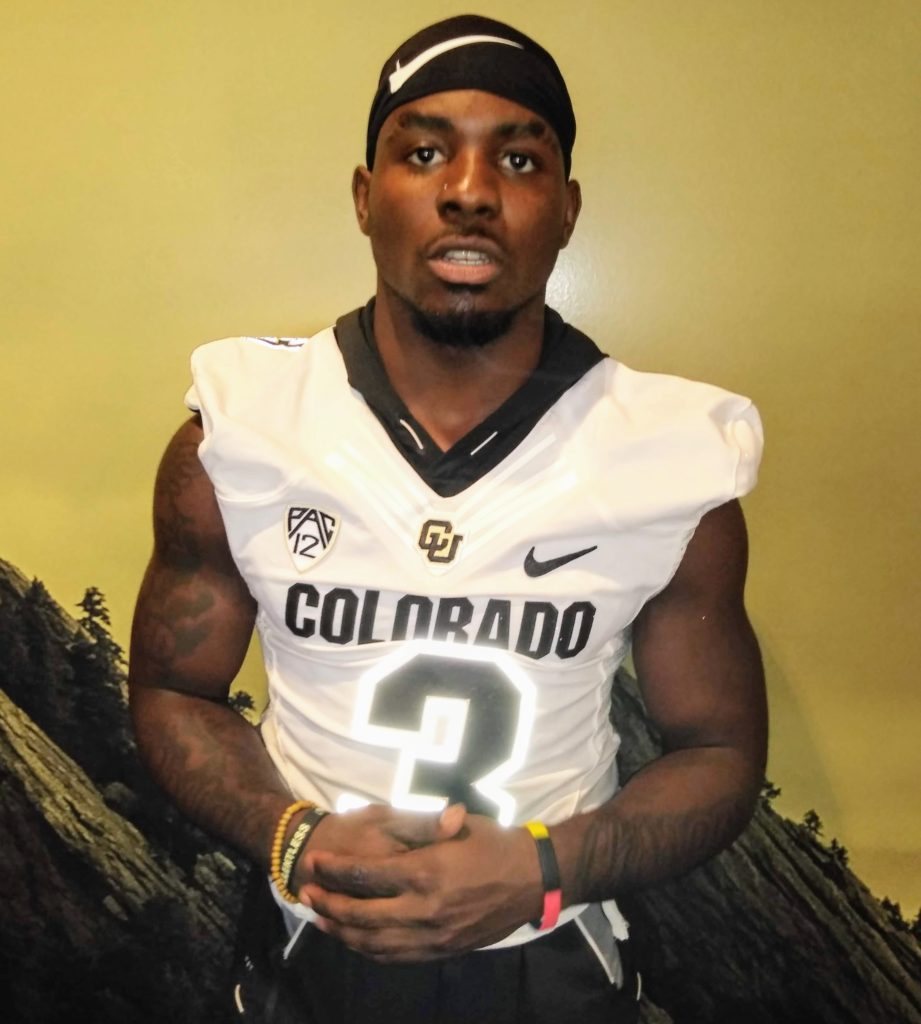 BOULDER, Co. — He stands only five-foot-eight, but the Colorado junior wideout hauled in 52 balls to go along with four touchdown catches last season.
To be a productive receiver at his size it takes tremendous athletic ability and quickness. K.D. Nixon believes he has both and considers himself one of the hardest working student-athletes in today's game. He's also very high maintenance when it comes to his body.
He prehabs at five in the morning, goes to the training room twice a day and hits up the weight room before the team's second walk-through. Nixon admires and wants to be like the NFL star receivers and pro athletes who invest in their bodies.
"I learned from the greats, that's how A.B. is ready, that's how Odell Beckham is ready, because they spend money on their bodies," Nixon said. "Lebron James spends a million dollars on his body, picture that."
However, instead of spending money Nixon is going about it with hard work and dedication. The Texas native is taking advantage of his resources and trains non-stop for free at the Buffaloes' athletic facility. Cold tubs, saunas, stretching to become more flexible and foot massaging is apart of Nixon's everyday life like breakfast, lunch and dinner.
"Your feet is your money makers, people don't understand that," Nixon said. "You can get pedicures and all of that, but what are you doing to get the fat tissues out."
Nixon has bought into his routine, knows his body is fresh before every practice and believes it has been the most important investment of his playing career thus far. On the field Nixon is loving the energy new Coach Mel Tucker has instilled in the team. He feels it has made him a better receiver, team player and leader.
"Coach Tucker had an expectation for us that he set back in the spring and if you not with it than you can't be apart of this team," he said.
Nixon has great chemistry with quarterback Steven Montez and the two always do individual drills together. They also have great communication off the field, knowing a teammate is just a phone call away.
"My goal basically was not to just focus on myself, but also watch more film, call Montez to watch more film," he said. "It's easty to go in the indoor facility and just throw the ball, that's what we did all last year and it wasn't successful."
Nixon along with fellow receivers Laviska Shenault and Tony Brown are the veterans of the group and been leading the the younger pass catchers throughout fall camp. The trio combined for 122 receptions, 1,971 receiving yards and 11 touchdown catches last season.
Nixon's maturation process has developed in a big way since he arrived on campus. He enjoys how the receivers push each other everyday in practice and they are all a close-knit group. There's no big egos among them. Nixon Knows Montez will spread the ball around and everyone will get their touches.
"We compete with each other, but it's not a competition where we trying to earn a spot on the roster," he said "We look at it as like you my brother, I'm not going to let you fail and you not going to let me fail, so it's all love, we not selfish."
Unity is what the team will need when Colorado kickoff the 2019 season tonight in Denver against rival Colorado State.