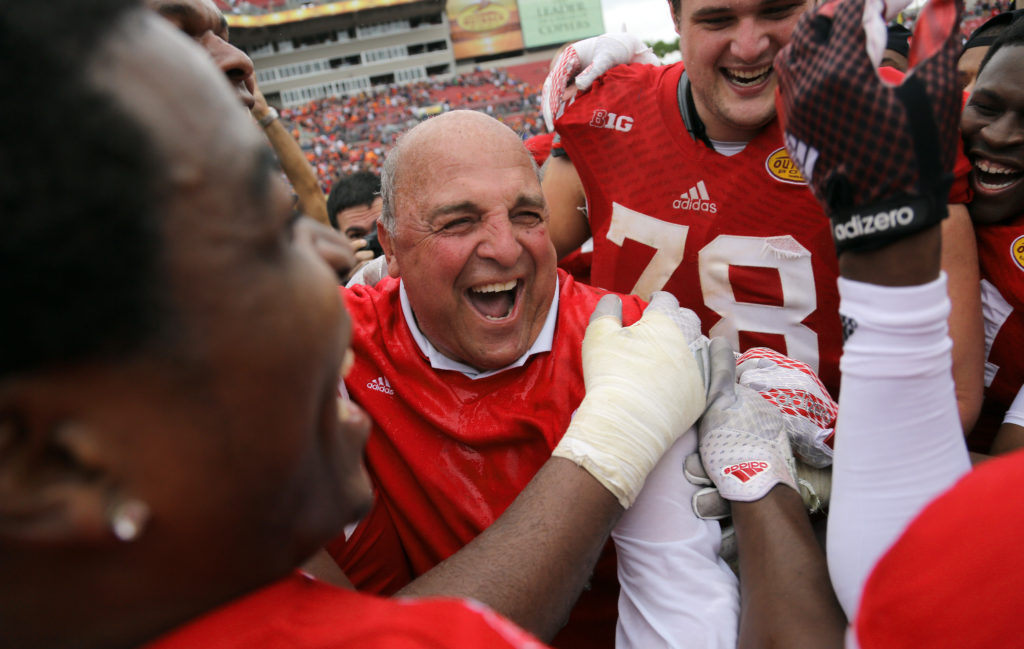 He's not your everyday Athletic Director.
It's hard to find an individual in Collegiate Athletics with the background of Barry Alvarez. The Pennsylvania native has spent his entire Collegiate and Professional career in the midwest, where he became a legend of the game.
The former Husker linebacker learned everything the blue-collar way and played under the late great Nebraska Coach Bob Devaney. Not only was Alvarez adapting to different techniques and blitz packages, but he also paid attention to the way Devaney ran a consistent winning program.
The formula of pounding the football and playing great defense can be successful, even without elite athletes. Devaney taught him how to win as a player, but Iowa icon Hayden Fry taught Alvarez how to win as a coach. That was the foundation Alvarez laid down when he became the head coach of Wisconsin in 1990. He knew it was going to be an uphill battle, turning around a Wisconsin program that hadn't had a winning season since 1984.
By year four on the job Wisconsin was a full blown steak and potatoes program and Alvarez led the team to its' first Big Ten Championship since 1962. Alvarez had established a dynasty with the Badgers and thought he was going to be Tom Osborne's successor to take over his alma mater. Instead that job was given to Frank Solich.
Still, Alvarez continued to mirror what he learned from Devaney and Fry, which led the Badgers to back-to-back Big Ten Titles and Rose Bowl victories to end the 90's. Not to mention, Wisconsin running back Ron Dayne won the Heisman Trophy.
Having a winning overall coaching and bowl record to go along with three Big Ten Championships was just the beginning for Alvarez. Once he decided to become Wisconsin's Athletic Director, the football program became one of the Big Ten's perennial elites.
Since Alvarez took office Wisconsin has won a jaw-dropping, 149 games and three Big Ten Championships in 15 seasons. The Badgers accomplished those feats with four different coaches. Rarely does Wisconsin's football program finish in the top-30 in recruiting, but continues to win at a high level in today's game.
It just goes to show that the system Alvarez implemented in the program 30 years ago is still successful in today's game. There are few programs in the country that continues to do more with less and wins consistently like the Badgers.
The formula trickles down to having mammoth offensive linemen, a game-managing signal-caller, tenacious defense, play-making tight ends, sure-handed receivers who can block, topped-off by a workhorse running back. Wisconsin hasn't had a losing season in 16 years and had 12 AP top-25 finishes during that span.
Alvarez never shies away from putting back on the headset and coached the Badgers in two bowl games, winning one. What's astonishing is the Badgers captured all of those wins the right way, without cheating or controversial scandals.
Today the 72-year old still rules the program with an iron fist. The Badgers are ranked No. 19 in the preseason AP Poll, have a Heisman candidate at running back in Jonathan Taylor and the team is expected to be contenders in the Big Ten West.
Wisconsin will kickoff the 2019 season on the road at South Florida Friday in what should be a great non-conference clash.